Yaroshuk-Tews Receives Contract Extension Through 2025-26
CORAL GABLES, Fla. – The University of Miami and head women's tennis coach Paige Yaroshuk-Tews have agreed to a contract extension, Vice President/Director of Athletics Dan Radakovich announced Tuesday.
One of the most accomplished coaches in the history of her sport, Yaroshuk-Tews earned two more years on her deal, which now runs through the 2025-26 season.
"Paige is one of the most accomplished coaches in her sport and I am delighted that she will continue to lead our women's tennis program through 2026," Radakovich said. "Paige is a terrific teacher and mentor to her student-athletes on and off the court."
Yaroshuk-Tews recently completed her 26th season at the University of Miami, including her 22nd as head coach. A 2012 UM Sports Hall of Fame & Museum inductee, she is, by far, the winningest coach in program history, possessing a dazzling mark of 412-146 (.738).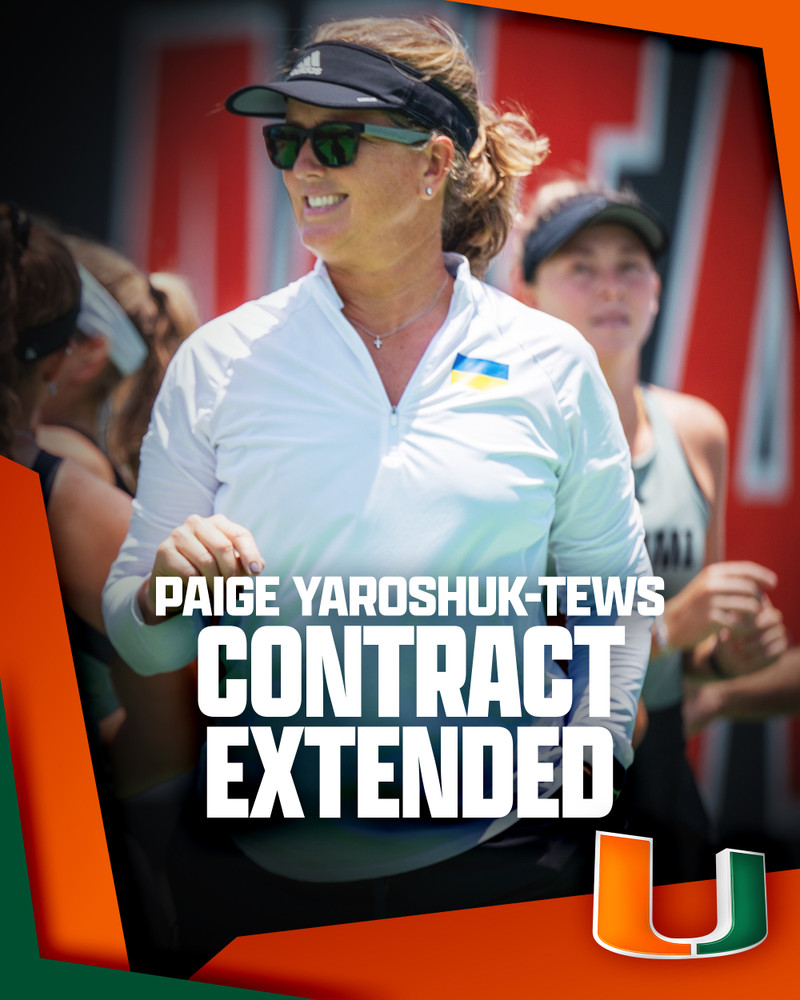 A two-time ITA Southeast Region Coach of the Year, Yaroshuk-Tews has directed the Hurricanes to 14 Sweet 16 appearances, eight Elite Eight trips and a spot in the 2006 national title match, Miami's first since 1985. Eleven times during her tenure, the Hurricanes have won 20-plus matches, including a 26-5 mark in 2009 when she won ACC Coach of the Year.
Under Yaroshuk-Tews' stewardship, Miami has registered 20 consecutive top-25 ITA finishes, including placing top-20 in 18 of the past 19 completed seasons. Nine times, she has guided Miami to a top-10 finish.
Yaroshuk-Tews' 361-128 (.738) record since Miami joined the ACC makes her the fourth-winningest coach in league history. She has led the team to six ACC Championship title match berths, including winning the crown in 2013.
"The city of Miami has been my home for nearly my entire life, including the last 26 years right here at The U. There is no place else in the country I'd rather live or work," Yaroshuk-Tews said. "I truly love the University of Miami; it is a special place filled with amazing people. I'd like to express my deep gratitude to President Frenk and Dan Radakovich for entrusting me to continue leading this program. I'll continue to do all I can to help our excellent young women succeed both on and off the court."
Individually, Yaroshuk-Tews has coached 19 Hurricanes to a total of 38 All-America plaudits. At least one player has earned the recognition in 19 of her 22 seasons. Her players have totaled six ACC Player of the Year distinctions and six ACC Scholar-Athlete of the Year awards.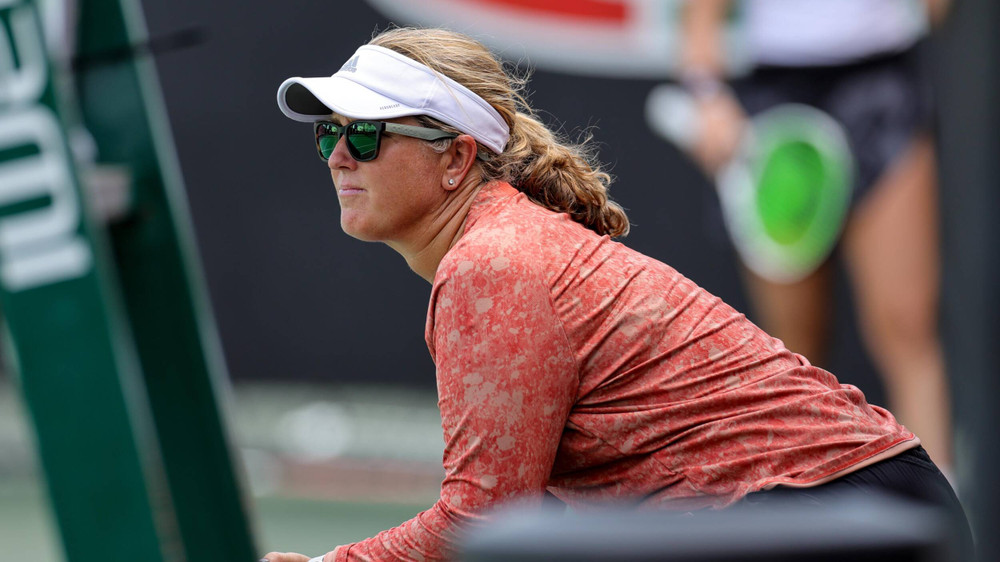 Additionally, Yaroshuk-Tews has helped seven players total 10 berths in the NCAA Singles Championship Final Four, including four finals appearances and two national titles. One pair has also reached the NCAA Doubles Championship final under her watch.
Academically, the Hurricanes have posted a perfect NCAA Graduation Success Rate (GSR) each of the past three years and a perfect Academic Progress Rate (APR) the last two years.
To keep up with the University of Miami women's tennis team on social media, follow @CanesWTennis on Twitter, Instagram and Facebook.