Miami Ranked No. 18 in Final Coaches Poll
CORAL GABLES, Fla. – The University of Miami women's basketball team finished the 2022-23 season ranked No. 18 in the USA TODAY Coaches Poll, as announced Monday afternoon.
Miami's last appearance in the USA TODAY Coaches Poll came over three years ago when the Hurricanes checked in at No. 22 on Dec. 3, 2019.
The Hurricanes (22-13, 11-7 ACC) are coming off a season for the record books, as they advanced all the way to the program's first ever Elite Eight. Miami's historic run came to an end when it fell to eventual national champion LSU, 54-42, in Greenville, S.C.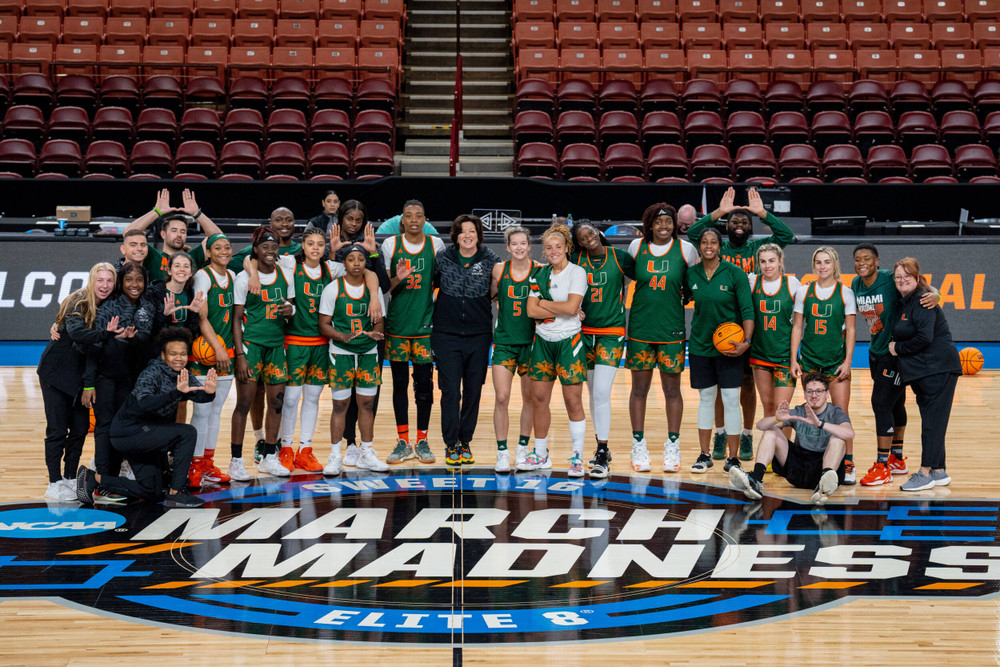 For the second straight season, the Hurricanes held the eventual national champion to its lowest point total of the season when they met in the NCAA Tournament – 54 points (LSU, 2023) and 49 points (South Carolina, 2022).
Sophomore Jasmyne Roberts was named to the NCAA Women's Basketball Tournament Greenville 2 All-Region Team after averaging 19.0 points and 7.3 rebounds in four NCAA Tournament games.
Miami is one of six ACC teams in the top 25 of the Coaches Poll, alongside fourth-ranked Virginia Tech, No. 11 Notre Dame, No. 14 Louisville, No. 16 Duke and No. 21 North Carolina.
The Hurricanes are one of four schools – No. 14 Louisville, No. 18 Miami, No. 20 Tennessee, No. 22 Ole Miss – that finished in the top 25 after heading into the NCAA Tournament unranked.