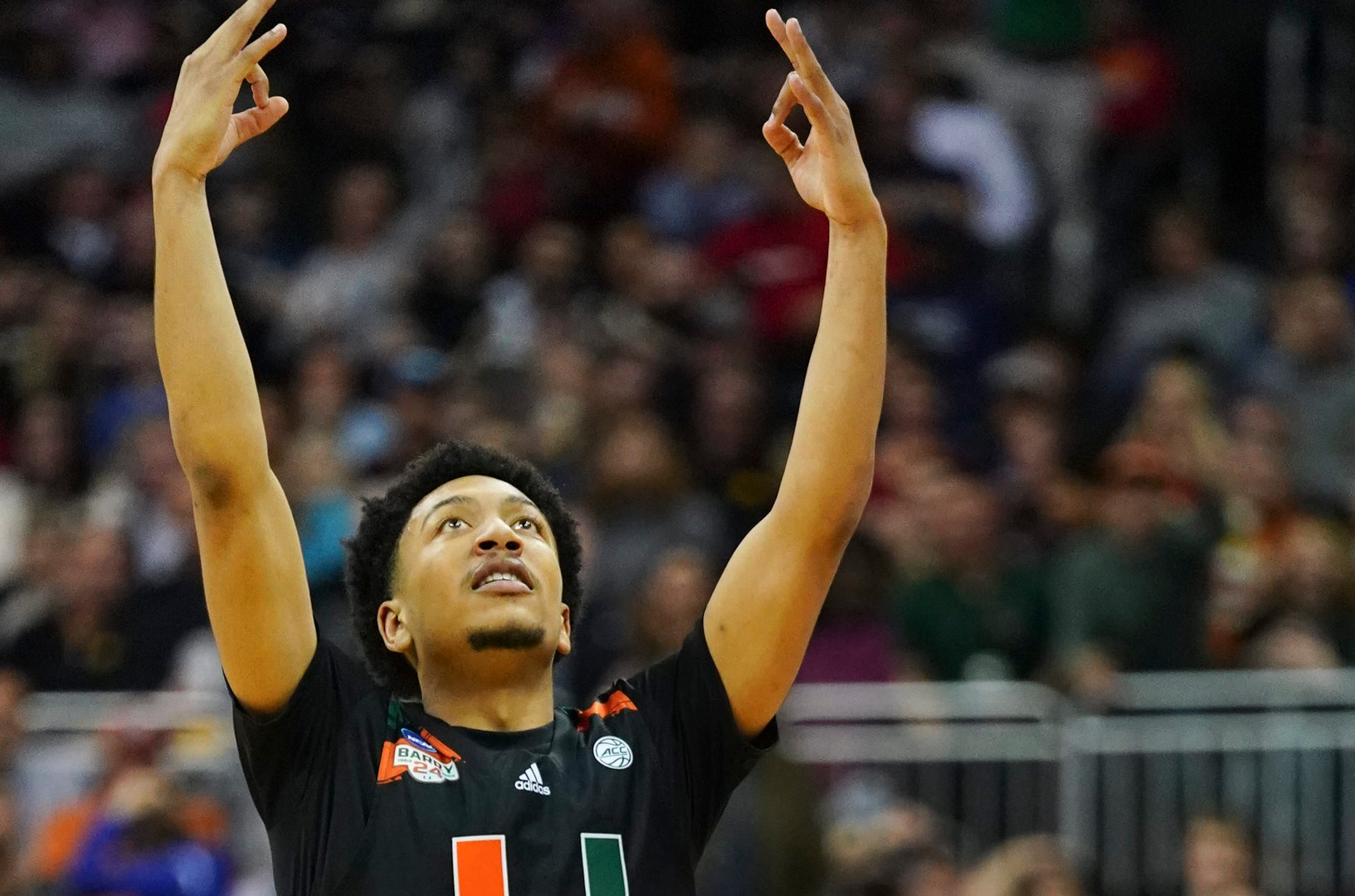 KANSAS CITY, Mo. — Heading into Friday's Sweet 16 showdown between Houston and Miami much of the focus was on the Cougars' guard play. After all, All-American Marcus Sasser, Jamal Shead and Tramon Mack were the collective engine that fueled Houston's run to 33 wins and the top seed in the Midwest Region.
But it was a masterful performance by Miami's backcourt that has the Canes back in the Elite Eight.
Guards Nijel Pack and Isaiah Wong combined for 46 points – three more than Houston's aforementioned trio – leading fifth-seeded Miami to an 89-75 win over the Cougars at T-Mobile Center and a spot in the Elite Eight for the second consecutive year.
After setting a school record for points in an NCAA Tournament game, the Canes will play second-seeded Texas Sunday with a Final Four berth on the line.
"We emphasized moving the ball and finding the open man, and the guys did such a fantastic job from start to finish," Canes head coach Jim Larrañaga said. "A great performance by our guys. We're very, very happy to be back in the Elite Eight for the second year in a row."
Pack scored 26 points and hit 7 of 10 from beyond the arc, the second-most three-pointers by a Miami player in the NCAA Tournament, while Wong added 20 points. They also combined for 10 rebounds, five assists and – perhaps most importantly – just two turnovers against the Cougars' tenacious, pressing defense.
"He was ridiculous," Larrañaga said of Pack. "I don't know how far those shots are. People say to me, what do you say when he misses one of those long shots? What I say is keep shooting. The guy is a great shooter. He had a sensational game."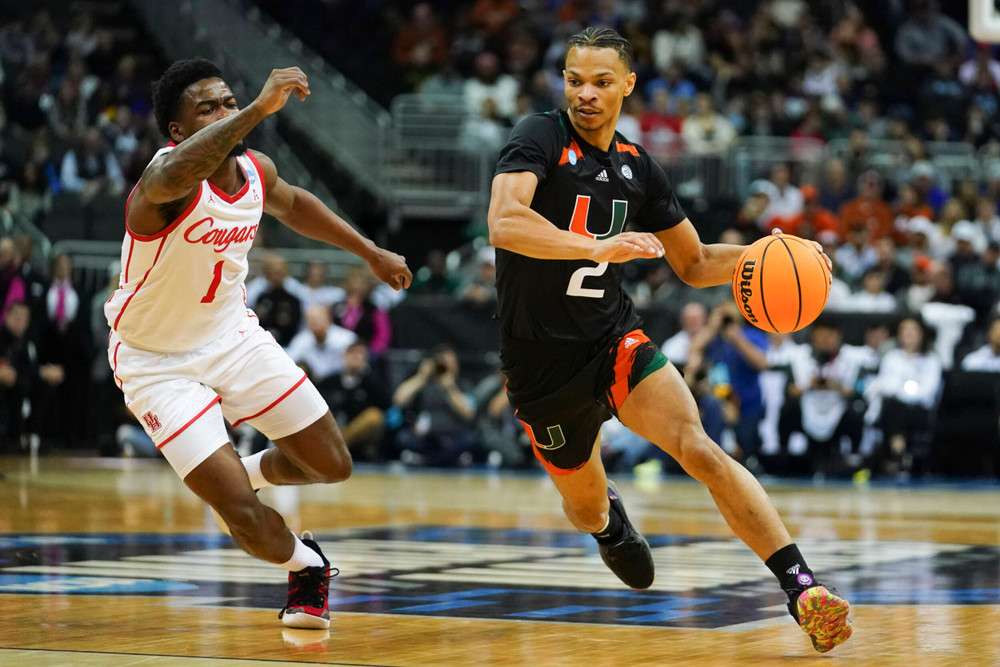 The Canes led by six at halftime and pushed the lead to 11 early in the second half before Houston went on a 13-4 run to trim the lead to 51-49. Larrañaga called a 30-second timeout.
"When I called that timeout I said 'Hey Houston picked up the tempo and we need to do the same thing,'" he said.
The Canes obliged and Pack was the catalyst. He hit three three-pointers in a span of 2:09 to push the lead back to nine points, igniting what eventually became a 19-4 run. The Cougars never got closer.
"My teammates found me early and kept me going," Pack said. "They instilled confidence in me from the jump ball. They kept feeding me and telling me to shoot the ball, and I shot it with a lot of confidence, and they were able to go in."
Meanwhile, Wong was his usual slashing, slithery self, driving to the lane and getting fouled seven times. He hit 9 of 11 from the charity stripe and now ranks third on Miami's all-time list for made free throws with 413.
Miami committed just six turnovers overall, which helped the Canes post a 15-4 edge in points off turnovers. And the defense frustrated the Cougars all evening, forcing them into low-percentage shots.
"So the message to our players is these guys are a very good three-point shooting team, but they're an absolutely fantastic two-point shooting team," Larrañaga said. "And in the first half we gave up those threes. We tried to stop them. We tried a hand in the face and tried to guard Marcus Sasser and those guys. But they made some great threes.
"But we told them at halftime, they had 17 threes in the first half, and they normally only take like 15 in the game. They're going to start attacking the paint, which is their game. And we just reminded the players, we've got to pack the paint."
The result? Houston shot 37.5 percent overall and just 29 percent from three-point range, including 2 of 14 in the second half. Sasser, Shead and Mark launched 19 treys and made just five of them.
Pack had no such struggles, upping his three-point total to 83 on the season in a building he is quite familiar with from his time at Kansas State.
"It's a blessing to be back in this arena for sure," he said.
Pack and the rest of the Canes will be back Sunday with a chance to write more history.