MBB Ranked No. 16/15 Entering NCAA Tournament
CORAL GABLES, Fla. – The University of Miami men's basketball team is nationally ranked for the 14th consecutive week.
Miami (25-7, 15-5 ACC) checks in at No. 16 in the final Associated Press Top 25 Poll of the season and holds the No. 15 position in the USA TODAY Coaches Poll. This is the 11th time in the last 12 weeks the Hurricanes are ranked top-20 in both polls, as well as the eighth time during that stretch they are top-15 in at least one.
The No. 16 spot is the fifth-highest finish in the AP Poll—there is no release after the NCAA Tournament—in program history. Miami placed fifth in 2013, co-No. 10 in 2015-16, No. 10 in 1998-99 and No. 10 in 1959-60 (post-NCAA Tournament release).
Head coach Jim Larrañaga's team split a pair of ACC Tournament contests last week. Top-seeded Miami defeated Wake Forest, 74-72, to clinch the fifth semifinal bid in program history. Once there, it fell to then-No. 21 Duke, 85-78, after losing third-year sophomore forward Norchad Omier, a Third Team All-ACC designee, to injury just 66 seconds into the game.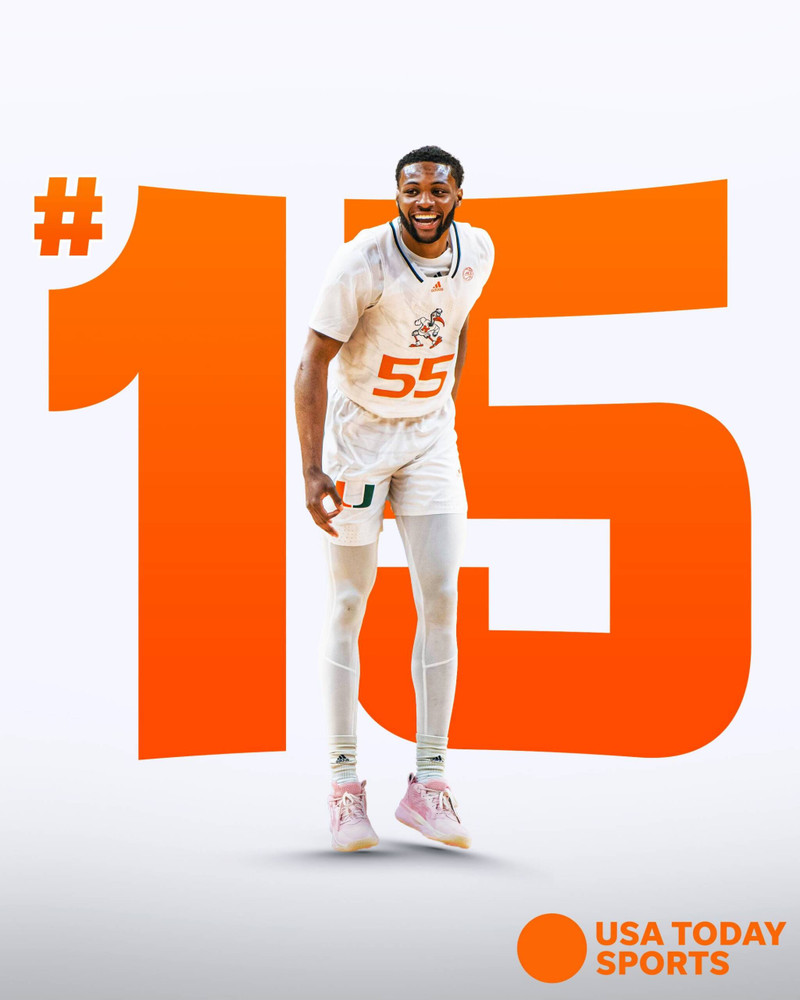 The Hurricanes are among three ACC teams in the top 20 of both polls, joining No. 10/14 Virginia and No. 12/16 Duke. Pittsburgh and NC State both received votes in the Coaches Poll.
Fifth-seeded Miami opens NCAA Tournament action Friday ay 7:25 p.m. against No. 12-seeded Drake, live on TBS from MVP Arena in Albany, N.Y.
To keep up with the University of Miami men's basketball team on social media, follow @CanesHoops on Twitter, Instagram and Facebook.