Miami Tabbed No. 9 Seed in 2023 NCAA Tournament
CORAL GABLES, Fla. – The University of Miami women's basketball team is headed to the big dance. For the 16th time in program history and 10th time under head coach Katie Meier, the Hurricanes will participate in the NCAA Women's Basketball Tournament.
Miami was selected as the nine-seed in the Greenville 2 region and will face eighth-seeded Oklahoma State in Bloomington, Ind., on Saturday, March 18.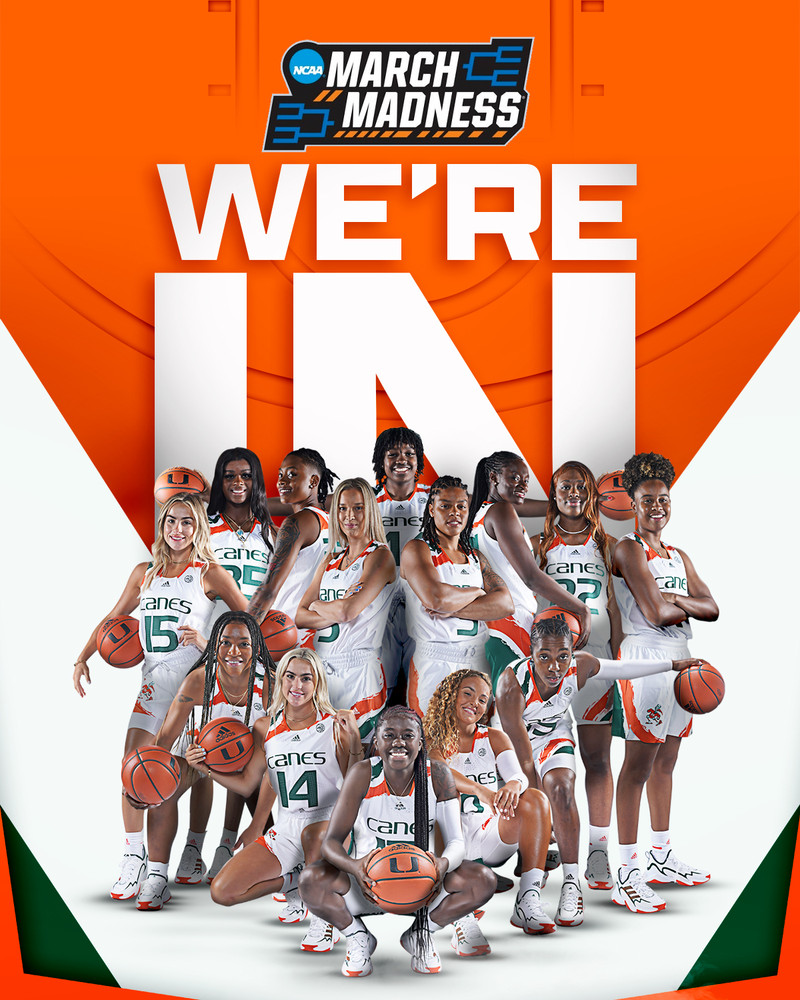 The Hurricanes enter the tournament with a 19-12 overall record and reached the ACC Tournament quarterfinals for the fifth time in the last eight seasons. Miami defeated a trio of top-25 opponents earlier this year in No. 9/10 Virginia Tech, No. 19/24 Florida State and No. 22/18 North Carolina.
The Hurricanes are 8-15 overall in 23 NCAA Tournament games but have never been a nine-seed in the big dance. Miami will face off with Oklahoma State for just the third time in program history on Friday.
The Hurricanes and the Cowgirls met in the 1989 NCAA Tournament with Oklahoma State advancing after defeating Miami, 93-69, in the first round.
Oklahoma State enters the NCAA Tournament at 21-11 overall and 10-8 mark in Big 12 play.
Also in Miami's pod are No. 1 Indiana, No. 16 Tennessee Tech and No. 16 Monmouth. Tennessee Tech and Monmouth will play in a first four game, with the winner taking on Indiana in the first round.
Game times and TV designations for the opening round of the NCAA Tournament will be announced at a later point.