Noel Claims ACC Player of the Week Distinction
CORAL GABLES, Fla. – Alexa Noel of the University of Miami women's tennis team is the ACC Player of the Week, as announced Tuesday afternoon by the league office.
This is the second such honor for Noel in 2023, as she also received the plaudit Jan. 17 after the first weekend of the spring campaign.
Noel led No. 18 Miami (7-2, 2-1 ACC) to a pair of in-state road wins this weekend, the first a 4-0 shutout Saturday at then-No. 23 UCF and the latter a 5-2 triumph the following day at then-No. 40 Florida State.
In both outings, Noel defeated a ranked foe in the No. 1 spot in singles and also won a doubles match in the No. 2 position alongside junior Isabella Pfennig.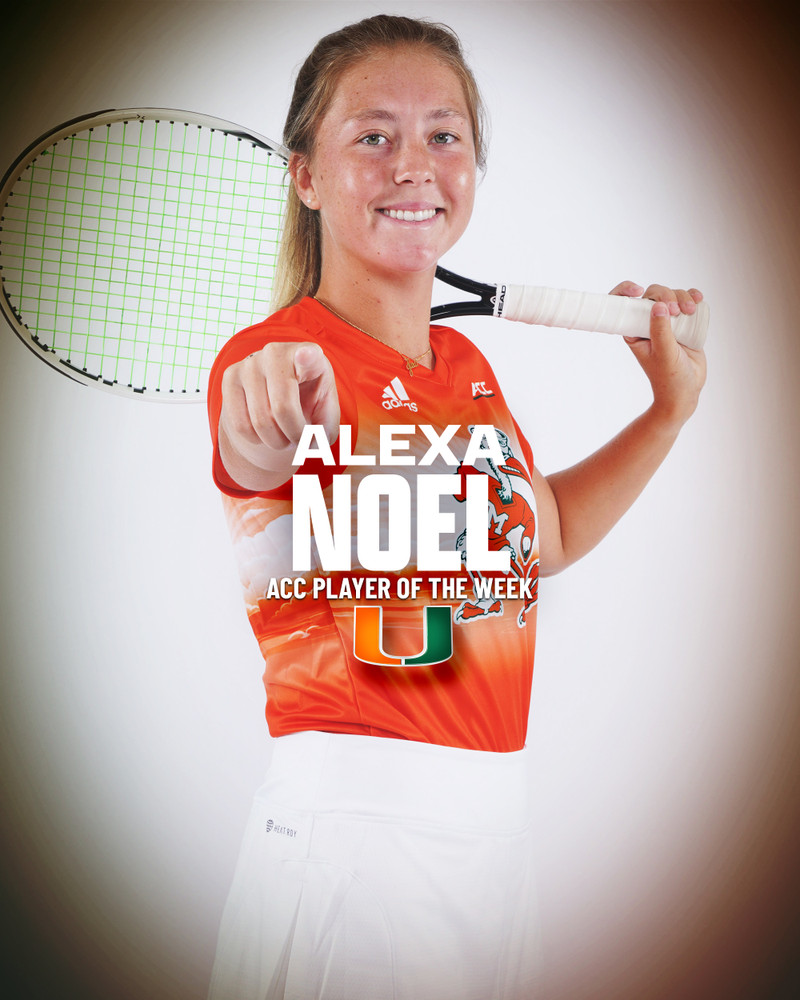 The redshirt sophomore posted a dominant 6-2, 6-1 victory against No. 31 Marie Mattel at UCF, as well as a 6-2 result in doubles against Mattel and Sophia Biolay. The former was her third top-35 singles win of the spring.
Sunday, Noel downed No. 87 Anna Arkadianou, 7-5, 7-6 (7-3), to clinch the win over the Seminoles and claim her six ranked singles decision of 2023. She and Pfennig also took down Arkadianou and Millie Bissett, 6-2.
Noel and the Hurricanes are back in action Friday at noon when they host fifth-ranked NC State at the Neil Schiff Tennis Center.
To keep up with the University of Miami women's tennis team on social media, follow @CanesWTennis on Twitter, Instagram and Facebook.