MBB Places No. 17/16 in National Rankings
CORAL GABLES, Fla. – The University of Miami men's basketball team is in the top 25 of both major polls for the sixth straight week, earning a top-20 spot for the fourth time in a row.
Miami (14-3, 5-2 ACC) checks in at No. 17 in this week's Associated Press Top 25 Poll and No. 16 in the USA TODAY Sports Coaches Poll, as announced Monday afternoon.
The Hurricanes dropped one spot in each poll after splitting their two games last week. Miami logged an 88-72 home win Wednesday over Boston College and then dropped an 83-81 overtime affair Saturday afternoon at NC State.
The last time the Hurricanes earned a top-20 regular-season ranking after the second week of January was during the 2015-16 campaign.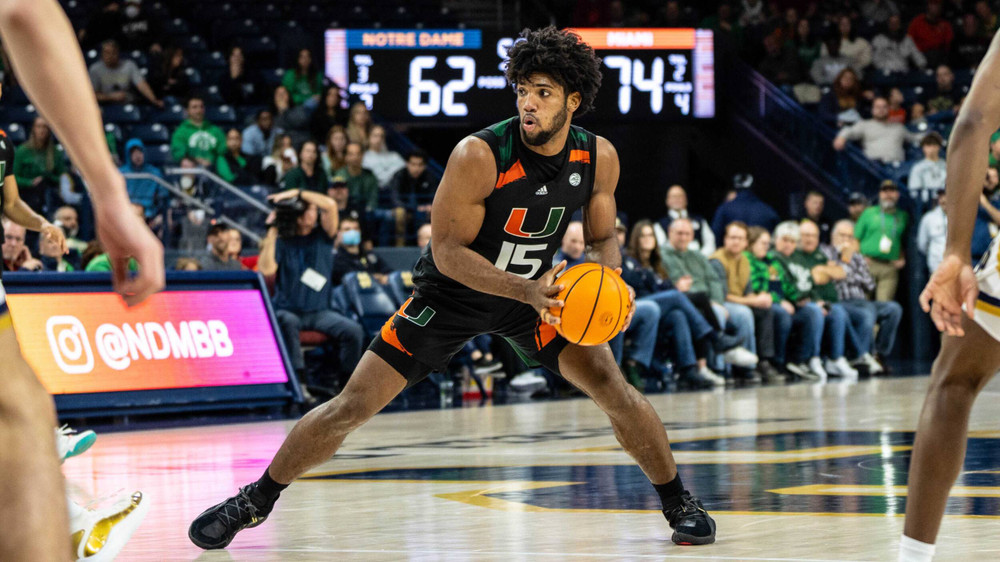 Miami is one of three ACC teams in the top 20 of both polls, alongside No. 10 Virginia and No. 19 Clemson. In addition, three ACC schools—Duke, North Carolina and NC State—are receiving votes in both polls.
The Hurricanes resume play Monday at 7 p.m. against Syracuse, live on ACC Network from the Watsco Center.
To keep up with the University of Miami men's basketball team on social media, follow @CanesHoops on Twitter, Instagram and Facebook.