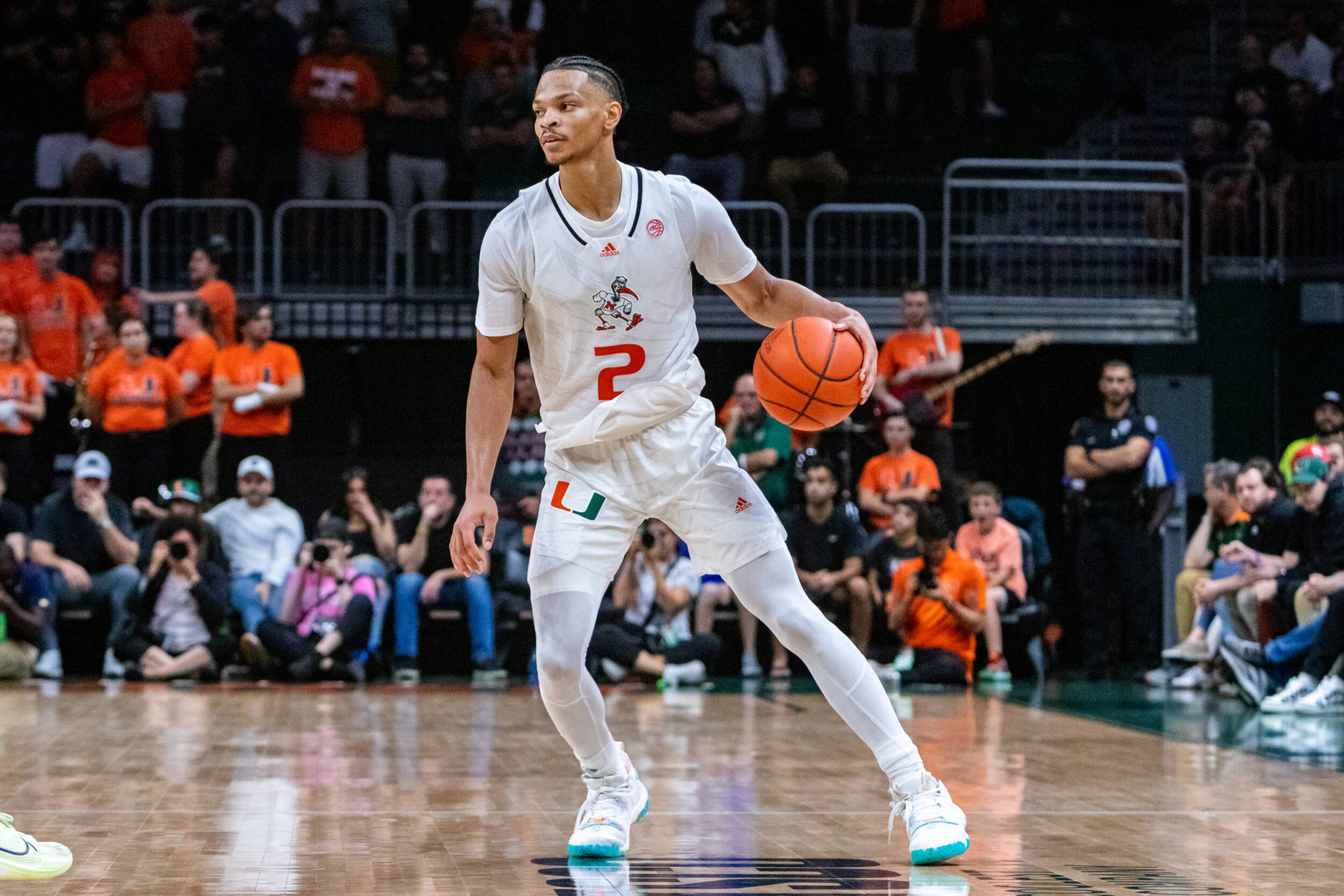 CORAL GABLES, Fla. – Every morning begins the same way.
Before he goes to class, before he gets in a workout, before he joins his teammates and coaches for practice, Isaiah Wong heads to the gym to start shooting.
These days, with the University on winter break, he allows himself a little bit more time to sleep and the routine begins around 8 or 9 a.m.
But when classes are in session, it isn't unusual to find Wong in the gym well before that.
It's time-consuming, but it's an exercise the fourth-year junior guard says he has embraced fully in his quest to continue improving and growing his game.
"It's helped me a lot…I feel like I'm trying to keep that mentality of getting in the gym and getting some shots up. It makes me feel better throughout the day," Wong said. "I feel like if I don't get shots up, I don't feel like it was a complete day."
Early in the season, it's clear his efforts haven't been in vain.
Against sixth-ranked Virginia on Tuesday, Wong scored a game-high 24 points to help the 22nd-ranked Hurricanes notch a 66-64 win over the Cavaliers.
Days earlier, Wong had 22 points in a 91-76 win over Saint Francis (PA). And before that there were 22-point and 36-point performances against NC State and Cornell respectively.
Wong has been on a tear of late and he is the first Hurricane to put together four consecutive 20-point performances since Jack McClinton did the same during a January stretch in 2009.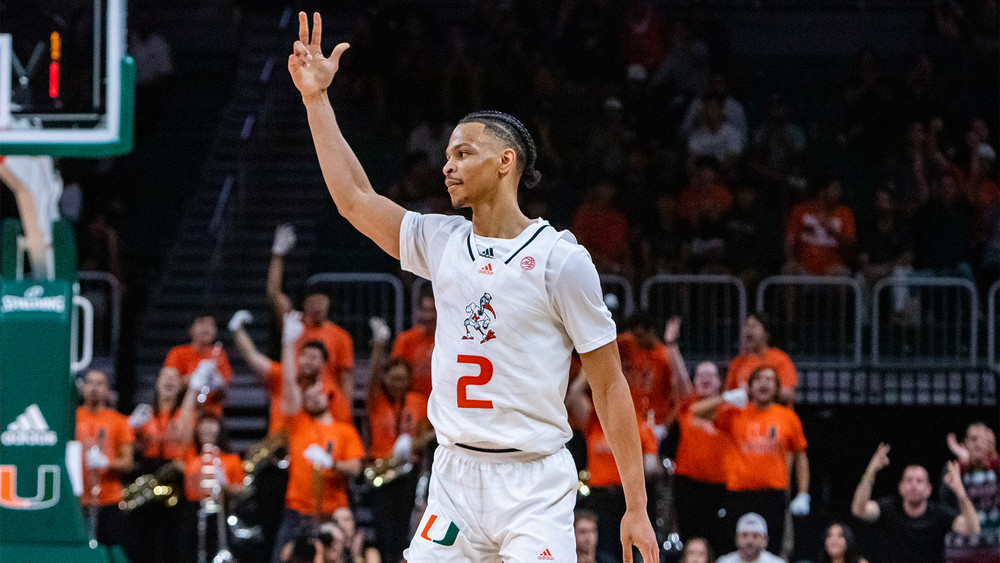 Needless to say, the college basketball world has taken note.
Wong has already garnered ACC Player of the Week honors for his efforts and has been named the Lute Olsen National Player of the Week, the Field of 68 National Player of the Week and the USBWA Oscar Robertson National Player of the Week in recent days.
And Virginia coach Tony Bennett, a two-time Associated Press and Naismith College Coach of the Year, was plenty impressed this week, too.
"Some guys just have a natural, innate ability to put the ball in the basket and he's got that," Bennett said. "But he's gotten stronger, more athletic and sounder in all areas of his game."
Wong's teammates and coaches are hardly surprised by what they've seen from the guard during the early part of the season.
And they know he's been a big part of Miami's 12-1 start and rise in the polls.
"He's a complete player. He's been putting it together. He's very experienced and the way he's just passing the ball truly amazes me," said Hurricanes fifth-year senior guard Jordan Miller. "I think he's showing a bunch. He can do it all, honestly. He's one of the guys that puts the work in every morning. Every morning. And he's in there after practice. It's not a shock to me. Just tremendously proud [of him]."
Said Miami head coach Jim Larrañaga, "He's a great player. The thing about him, I say it all the time, is he's that way every single day, right? He's got a great mentality. He's got a great work ethic. He's a great teammate and he's just so much fun to coach and be around."
While Wong is averaging a team-high 17.2 points and 4.5 assists per game, he spent part of his offseason working to improve his defense.
And it was his play on the defensive end that forced a crucial Virginia turnover in the final seconds of Tuesday's win.
"I hate to get scored on. Going through games, I'm not a type of player that just lets people score on me. If they do, I feel like next time, they're not going to get the same easy bucket," Wong said. "I try to make them struggle as much as possible. And I feel like, the defense for me, it makes some of my offense fit because I'm a transition player. I like to run and stuff and I feel like my defense can help me with that and it can give me easy points."
For Wong, this season is all about finding ways to help Miami win and continue improving.
After the Hurricanes wrapped up their Elite Eight run through the NCAA Tournament earlier this year, Wong went through the NBA's pre-draft process.
He says it was an invaluable experience that taught him about the game – and himself. Ultimately, he withdrew from the draft and made the decision to return to Miami because he believes the Hurricanes have the potential to put together another special run this year.
Being a part of that – and bettering himself – were opportunities Wong said he simply couldn't bypass.
"I felt like just going into the NBA workouts, they had a lot of stuff they said I needed to improve on and I felt like with this team coming back, we had a good team," Wong said. "We had two transfers come in and I feel like we can make a good run in March Madness. I felt like it was going to help me and help the team. That's why I came back."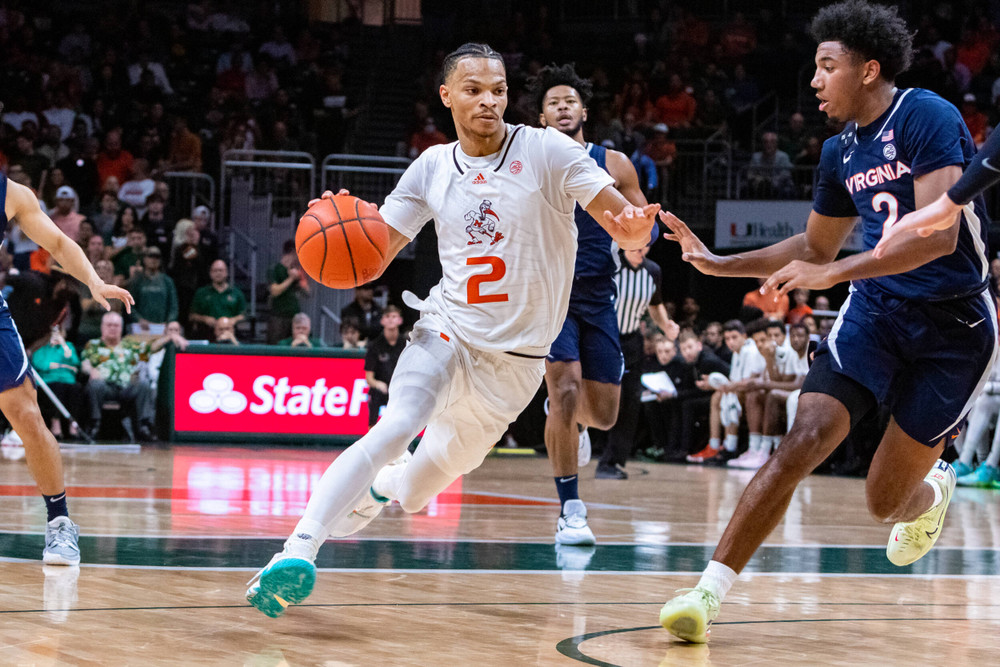 So far, things are going as well as Wong could have hoped.
The Hurricanes are a top-25 team. They're coming off a big win over a top-10 ACC foe. And he's a driving force for the offense while making national headlines.
But Wong says he and the Hurricanes are far from finished.
There's still lots of room for both of them to grow and his hope is that Miami continues to build on the success it's had early in the year.
"We have to take this with a grain of salt. This is just another game," Wong said after the Virginia win. "We've got a lot of teams that are going to try their best and we've got to try our best every time. We've got to treat other teams like they're the top-ranked teams, like they're [ranked higher] than us…We've still got to prove a point because this is only one game and we've got a long season ahead. There are a lot of good teams in the ACC.
"We just have to keep our focus and keep our pressure going and keep the chemistry going."