"For Dreamers, A Lot of Stuff Can Happen"
CORAL GABLES, Fla. – Like most youngsters in his native Nicaragua, Norchad Omier grew up playing baseball. And as he grew taller and taller, it didn't take long for him to find success.
His height helped him become a standout pitcher. He dreamed of a professional career.
Omier still has big dreams – they're just a bit different these days thanks to a curious basketball coach who spotted him playing ball on a patch of grass with his friends.
Intrigued by Omier's height and athleticism, the coach posed a question.
Had the pitcher ever considered giving basketball a try?
"I just said, 'Can I ask my parents first?'" Omier laughed. "He introduced himself to my dad and I think I practiced for one month before we went to play at the national selections in Nicaragua. Teams play each other and they select the best players on each team to decide the national team. We won some championships. I was selected. It was crazy, so quick.
"I think that's why I fell in love with basketball."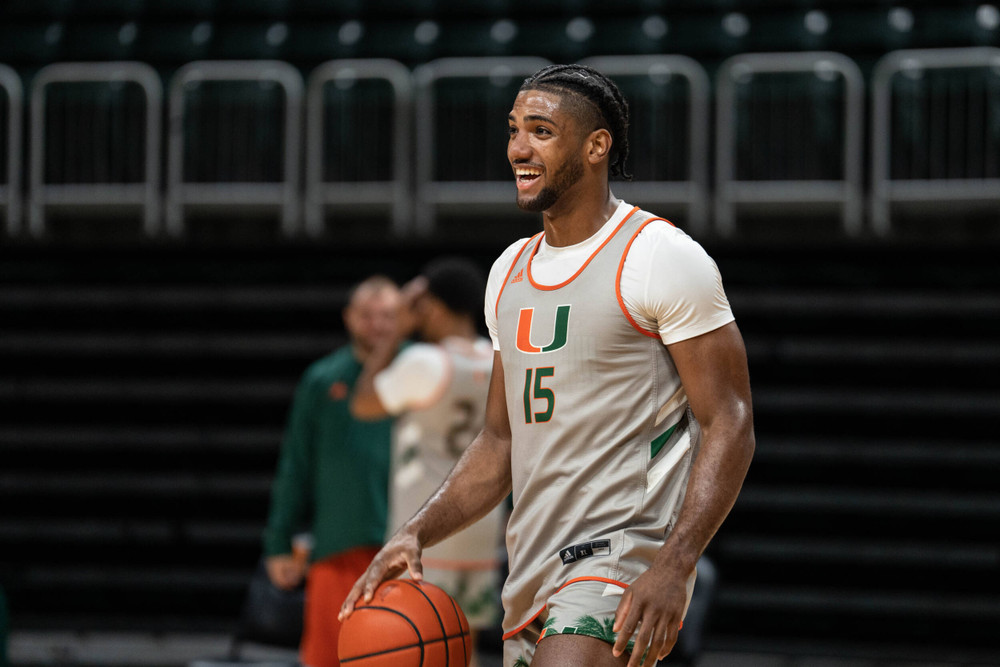 That love eventually brought Omier to the United States and helped him make history.
His rise through the youth basketball ranks in Nicaragua eventually led to an opportunity to play a year of post-graduate basketball at Miami Prep, where he posted 46 double-doubles.
He signed with Arkansas State shortly thereafter and in doing so, became the first Nicaraguan-born basketball player to earn a Division I scholarship.
At Arkansas State, he became a force, earning Sun Belt Freshman of the Year recognition in 2021 and both Sun Belt Player of the Year and Sun Belt Defensive Player of the Year in 2022.
Now, after two years in Jonesboro, Omier is back in Miami, this time as a Hurricane.
His goal? Help Miami put together another deep NCAA Tournament run and grow his game.
"I think I accomplished everything someone would want to accomplish in a conference. I won Player of the Year, Defensive Player of the Year, Freshman of the Year," Omier said. "My dream is to go to the NBA. To be able to showcase my talent against guys that are going into the NBA, I think I had to go to a bigger stage. Coming out of high school, going to Miami was always my dream, if I'm being honest. But I wasn't going to come here just because it was my dream. I had to make sure it was the right place to come. After coming on the visit, talking to the coaches, my dream school was the right school."
At Miami, the 6-foot-7 Omier will be called on to not only provide scoring – he averaged 17.9 points and 12.2 rebounds at Arkansas State last season – but Miami head coach Jim Larrañaga wants to see the forward emerge as a stalwart defensive presence.
And his leadership could be invaluable too, especially with the departure of veterans Sam Waardenburg, Kam McGusty and Charlie Moore.
"With Norchad, his energy level is off the charts," Larrañaga said. "What I've explained to him is that personality is really, really good. It's great if you then set the example of how hard you're going to play."
Added Hurricanes assistant coach Kotie Kimble, "Norchad is an infectious personality. He plays hard. The success he's had as a plyer already…Sun Belt Player of the Year, Defensive Player of the Year. He definitely impacts winning. We felt his presence, we've felt his impact in practice. It's definitely been felt. We're excited about him and I think he's going to have a big year."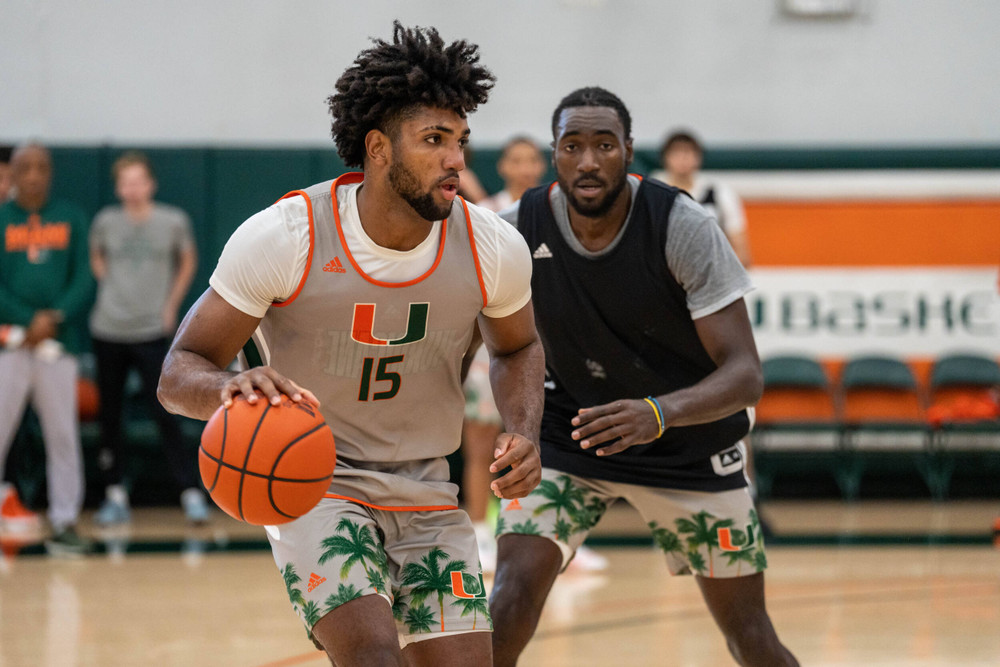 Omier expects transitioning to ACC play will come with challenges. It's something Larrañaga has explained to him.
But it's a challenge Omier is embracing.
He understands he'll be facing a different level of competition than he's seen in the past. But he believes his experience of playing not only at Arkansas State but with Nicaragua's national team during pre-qualifying for next year's FIBA World Cup has prepared him for life in the ACC.
His team didn't advance, but the chance to represent his country was unforgettable.
"Playing with older guys, you learn a lot from them. I know most of the guys that were on the team. Most of them are from my city, from Bluefields," Omier said. "Growing up, I always watched them play basketball. Even though I didn't play basketball, I used to hear about them. Playing with them and hanging out with them, knowing they looked up to me, it just made me feel good…I think we did really great in the qualifiers. We were one game short, but it was an amazing experience I learned a lot from. I know my teammates learned a lot. It was amazing."
And as he begins this next step in his basketball journey, Omier knows he'll have the support of South Florida's Nicaraguan community.
Many members of that community attended games and cheered him on at Miami Prep. Since returning to Miami, more than a few folks have stopped Omier while he's been out and about to let him know they'll still be watching and cheering.
Their encouragement, the forward said, has meant the world to him – and reminded him why this opportunity to play at Miami is about more than just his own personal success.
"I know I have a great responsibility," Omier said. "All the kids back home look up to me. Even older people that play basketball at home look up to me. It gives me that responsibility to lead them in the right way, to show them that dreams come true. That's what I say all the time. At the beginning of my journey, not a lot of people believed I was going to reach where I'm at right now. Now, everybody believes. Everybody thinks it's possible to do great stuff. That's what I enjoy most. I know people are dreaming back home and for dreamers, a lot of stuff can happen."