Anthony Elevated to Associate Head Coach
CORAL GABLES, Fla. – University of Miami assistant coach Fitzroy Anthony has been elevated to associate head coach, as announced Thursday by head women's basketball coach Katie Meier.
Anthony finished his seventh season with the Hurricanes and 10th overall as a Division I coach in 2021-22. He moves into this position after two successful years as Miami's assistant head coach.
"I'm extremely grateful to Coach Meier and our administration for giving me this opportunity," Anthony said. "I'm fully invested in the vision of the program. Miami is a great place to be with greater things in store."
The Antigua native has been a driving force behind Miami's recent postseason presence as the Hurricanes have earned a NCAA Tournament nod in five of six seasons (2020 NCAA Tournament was canceled due to COVID-19 pandemic) with Anthony on staff.
Primarily working with the Miami guard group, Anthony has coached numerous All-ACC performers including First Team members Adrienne Motley and Jessica Thomas, All-Defensive Team honoree Mykea Gray and All-Freshmen Team members Gray, Kelsey Marshall and Ja'Leah Williams.
"Fitzroy has been an integral part of this program for the last seven years," Meier said. "His passion for the program and our players is unmatched and nobody outworks him. Fitz is so committed to The U and I appreciate his endless loyalty throughout the years."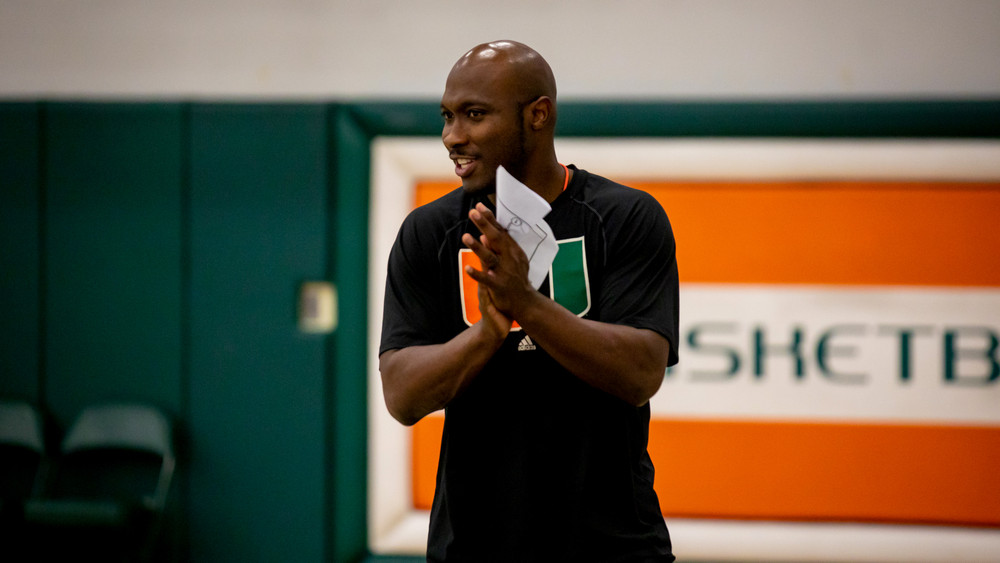 Anthony has served as Miami's defensive coordinator for the last two seasons, scheming one of the top defenses in the conference in 2021-22. The Hurricanes held their opponent to 60 points or fewer in 19 games this past season and posted a 16-3 record in those 19 contests.
Miami made history in 2021-22 with Anthony as assistant head coach, tearing through the ACC Tournament to make the title game for the first time in program history. The Hurricanes knocked off No. 4 Louisville in the ACC Tournament quarterfinals to record the program's sixth win over a top-five opponent. Miami also reached the 20-win mark for the fifth time with Anthony on the coaching staff.
"Fitz deserves so much credit for our recent success and I know there is great success in our future with him on staff," Meier said.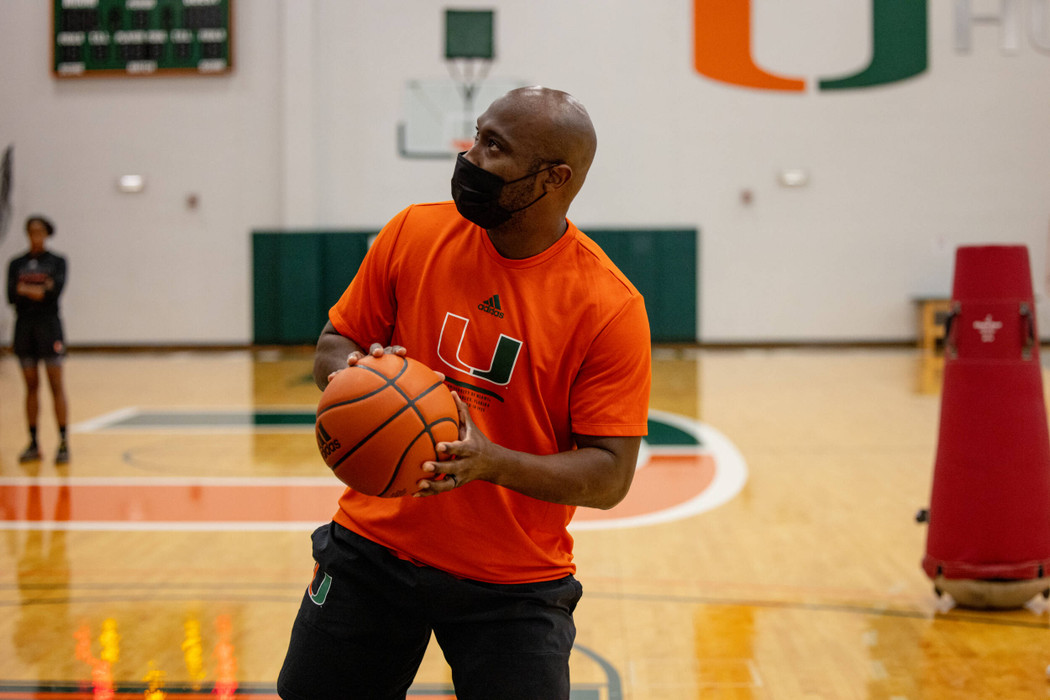 In 2021-22, Anthony took over as recruiting coordinator for the Hurricanes and was an instrumental part in signing the No. 12 recruiting class in the nation, according to ESPN. Miami will welcome a pair of top-30 players to campus this summer when incoming freshmen Kyla Oldacre (No. 25) and Lazaria Spearman (No. 30) join the Hurricanes squad.
Additionally, Anthony facilitated the recruitment of transfers Haley and Hanna Cavinder, who will join the Hurricanes after three seasons at Fresno State. Both guard were multi-year All-Mountain West honorees and Haley was tabbed the 2021 Mountain West Player of the Year.
With a strong returning core and the addition of a talented group of players, the upcoming season is shaping up to be one for the books for Anthony and the Hurricanes.