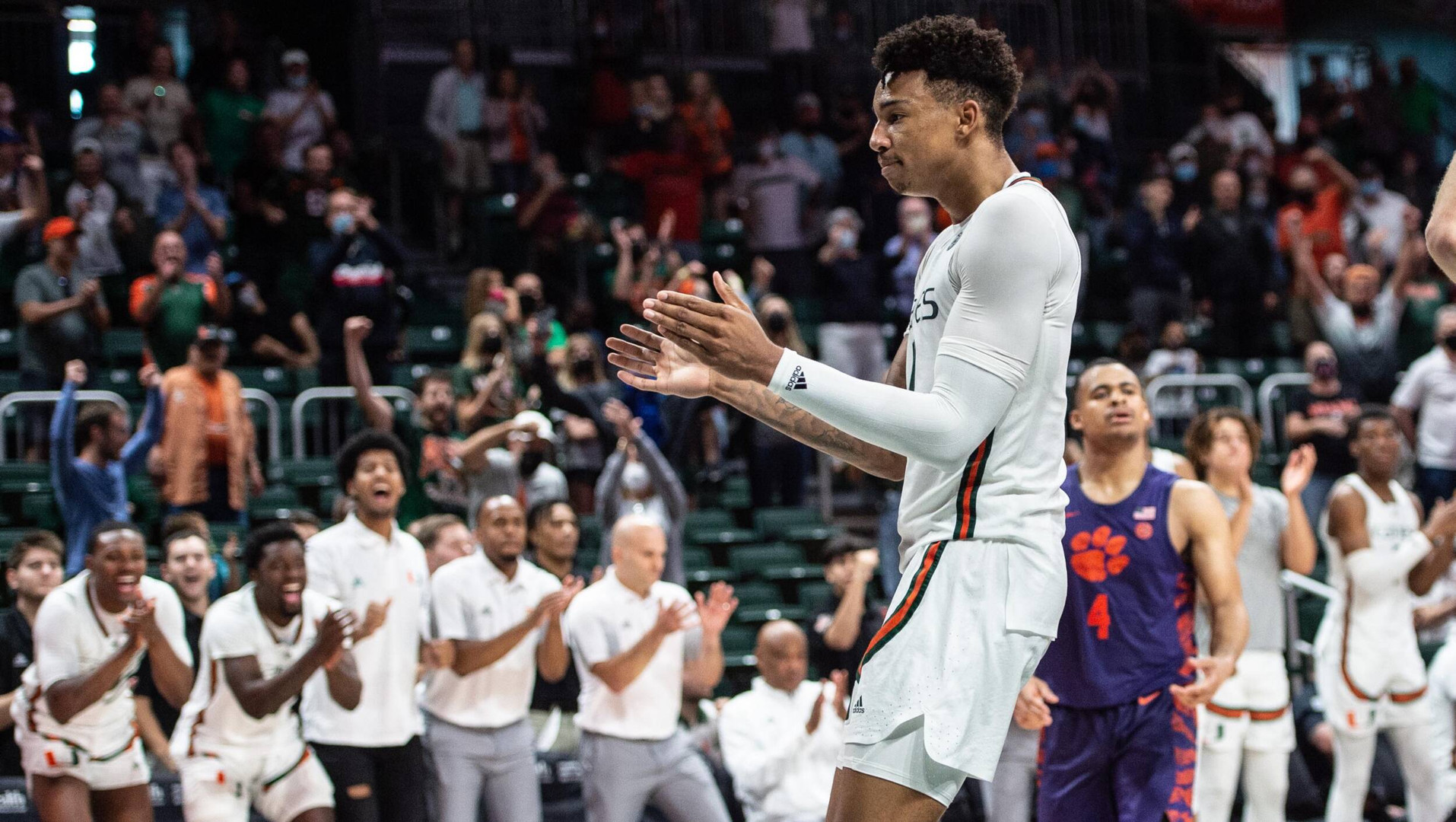 CORAL GABLES, Fla. – Jordan Miller joined the University of Miami men's basketball team during the offseason after a trio of superb seasons at George Mason.
A 6-foot-7, 195-pound guard, Miller averaged 13.0 points and 5.9 rebounds over his 69 appearances—all but three of them starts—for the Patriots. Last year, he put up 15.8 points and 6.1 boards per outing, en route to Third Team All-Atlantic 10 honors.
The fourth-year junior then turned in a strong offseason for the Hurricanes and earned a starting role from day one. The results, however, did not immediately follow.
Miller scored just nine points on 3-of-11 shooting in the first two contests, then moved into a reserve role for the next three. He never stopped competing, though, and quickly regained his starting spot as he settled in to his new surroundings.
"The adjustment, as far as coming to a new team and fitting into the program and finding the way that you're going to fit into the program, it was something I took for granted," Miller shared. "I put in a lot of work in, in the offseason and played [three prior] years of college basketball—I'm not new to it—but me never being a transfer and experiencing it for the first time, I didn't know what to expect. The only thing I could do was stay in the gym and be ready for whatever hit me.
"Obviously, I hit some adversity, but staying positive, staying in the gym and hearing positive things from my teammates were things that helped me get more comfortable on the court," Miller continued. "But it's a learning process [like many] things in life. It's something that's fun; new challenges excite me."
One thing that never changed for Miller—no matter his performance or role—was his focus on what mattered most. That was always clear.
"I want to win," Miller said. "Regardless of how I play, winning is the most important thing at the end of the day."
As Miller has adjusted, his play has improved and, indeed, the Hurricanes have been winning.
Since reentering the starting lineup, Miller is averaging 7.5 points and 4.3 rebounds per game while playing strong defense and providing versatility at both ends of the court. He is also shooting a lofty 66.7 percent (12-of-18) from the floor and 50.0 percent (4-of-8) beyond the arc during that time.
Miami is 3-1 in those games, with the lone loss to a top-10 Alabama team. The other three victories have all been impressive, the first a rally from a 12-point halftime deficit to the reigning CUSA champion, North Texas.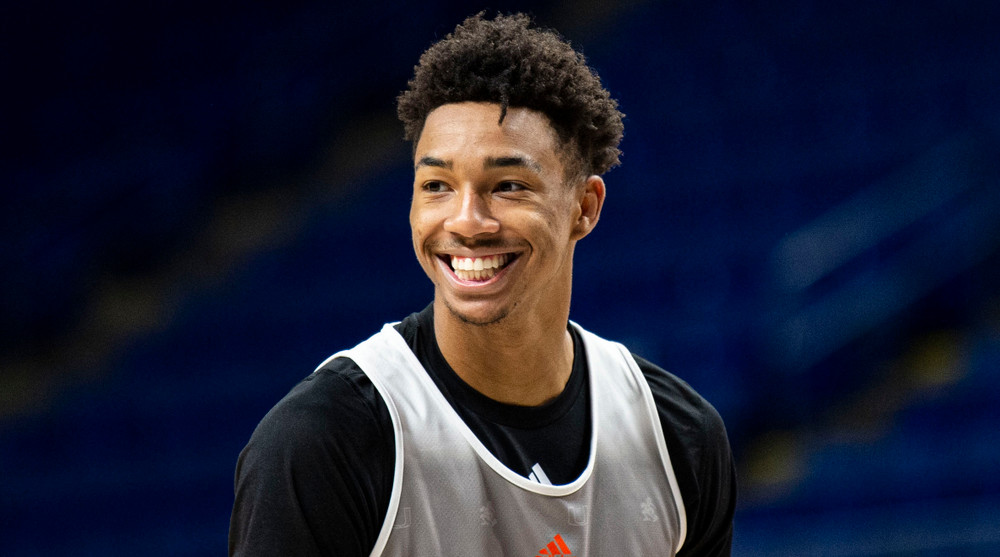 The Hurricanes followed that with a road win over Penn State in the Big Ten/ACC Challenge and then stormed back from a nine-point deficit in the final five minutes to beat Clemson in their conference opener.
Miller's play has, quite clearly, been a huge boost for the Hurricanes during that stretch. He is averaging 30.0 minutes per game over the last four outings, fourth-most on the team, while placing second in rebounding.
"It feels amazing," Miller said of seeing his hard work pay off. "Words can't even describe it, but I'm focused on being consistent and it not just being one game [and instead] … for the rest of the games throughout the season. But something like this, the last game, it was a big confidence booster for me. It also showed that the work I'm doing isn't for nothing; it's for something."
That one game Miller is, in particular, referring to is the triumph over Clemson. In his first ACC action as a Hurricane, he turned in his best performance yet.
Miller scored a season-high 13 points on 5-of-7 shooting, including a 3-of-5 clip from deep. His 3-pointer with 2:55 remaining gave Miami (6-3, 1-0 ACC) a lead for the first time all afternoon and it held on the rest of the way.
All of his points came in the second half—he missed just one shot after the break—when his team needed him most to work its way back after trailing nearly the whole game.
"I think my teammates did a good job trusting me," Miller said of his second-half performance. "It would be easy for them to be like, 'Okay, he didn't necessarily have a good first half. Let me take these shots because he might not necessarily be warm or this might not be his game.' But they really trusted me and knew that I've been putting in the work. I think it really showed in the second half."
Sixth-year redshirt senior forward Sam Waardenburg scored a career-high 18 points in the 80-75 victory, while sixth-year redshirt senior guard Kameron McGusty tallied 15 and third-year sophomore guard Isaiah Wong added 13.
Miller's play helped Miami shoot 60.0 percent (15-of-25) in the second half and bring in what matters most to the Middleburg, Va., native: a win.
"It felt great, it was huge," he said. "You don't want to start off conference play 0-1; it's a little demoralizing. Getting that win at home, with the crowd—everyone was energized. We just look to build off that in the future."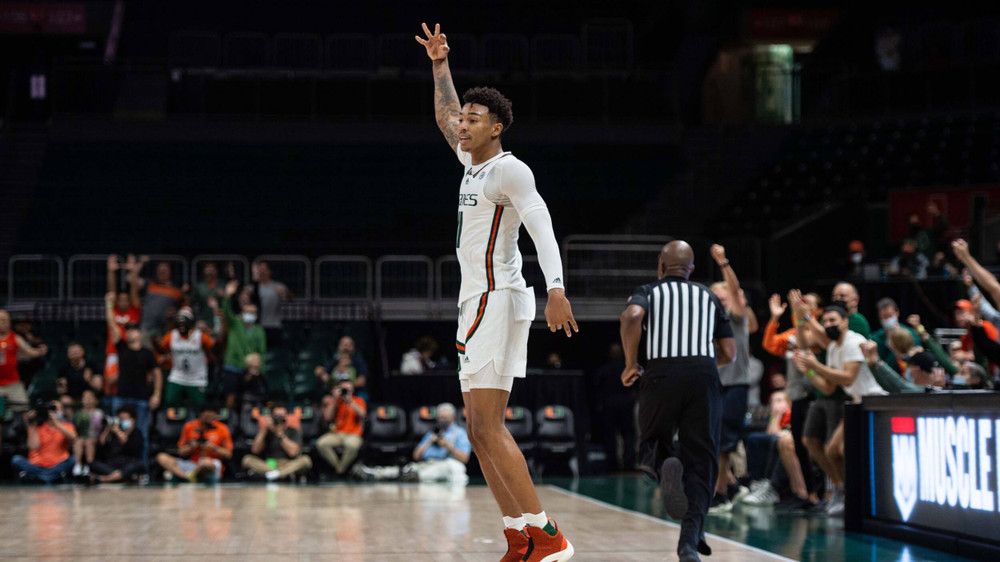 Miami's first chance to do just that comes Wednesday at 7 p.m., when it takes on Lipscomb at the Watsco Center in the first meeting between the two programs.
The Bisons enter at 5-4 on the season and are led by freshman forward Jacob Ognacevic, who is averaging 18.6 points per game on 60.9 percent shooting. In addition, junior center Ahsan Asadullah is averaging a near double-double, putting up 17.0 points and 9.8 rebounds per contest.
Lipscomb, which tied for third in the Atlantic Sun preseason poll, won the league's tournament in 2018 and claimed the regular season crown in 2019. Its third-year coach, Lennie Acuff, is No. 20 among active Division I head coaches with 591 victories.
"I think just playing Miami basketball," Miller said of the key for the Hurricanes Wednesday night. "[It's about] defending and putting a really big emphasis on defending, [as well as] sharing the ball and trusting each other. Any team in college can beat any other team on any given night. We've just got to go out there, play hard, play for each other and play with each other, play for the fans here at UM. I think [if we do that], we should be successful."
Although going from league play back in to non-conference action can be odd, it will not change the approach for Miami leading into this game.
Rather, it will simply be a helpful lift for a team heading into a contest against a strong opponent.
"Basketball is basketball; we've got to get a win. I think [the Clemson game] was a good confidence booster for us," Miller shared. "…We've got to stay 10 toes down and make sure that we're coming ready to play regardless of whether it's ACC play or non-conference play."
Aside from a win, there is one other thing Miller is hoping for Wednesday night. That is to see the stands—especially the student section—filled with Miami fans.
Coming off a season with empty arenas throughout the country, the support in the building means even more. The team, as 11th-year head coach Jim Larrañaga has repeatedly mentioned, feeds off the encouragement and excitement provided by people in the seats at the Watsco Center.
To Miller, the fans are truly a part of the team.
"I see UM fans and our team being one big family," he said. "When family shows out to your game and they cheer you on, it's loud. You hear them cheering after a bucket or a big defensive stop, it really energizes us and helps us do what we did last game. As important as we are to the success of the team, I think the fans are just as important."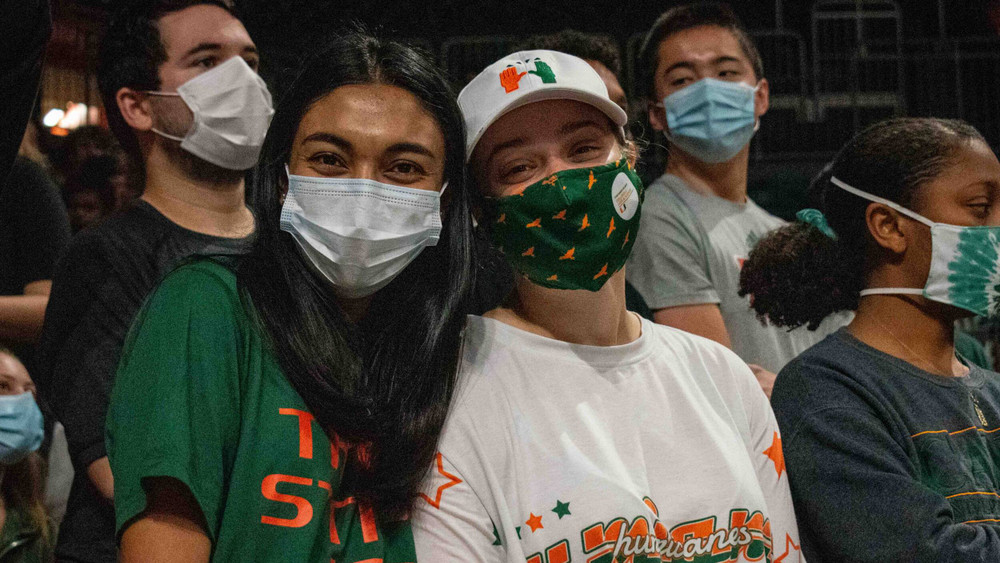 Wednesday's matchup will be televised live on ACC Network HERE, with Mike Couzens and Dan Bonner on the call. Joe Zagacki and Danny Rabinowitz will have the radio broadcast on AM 560 Sports WQAM HERE. Action can also be heard on 90.5 FM WVUM HERE, while live stats for the game can be found HERE.
After playing Lipscomb, Miami travels to the Barclays Center in Brooklyn, N.Y., where it plays Fordham Sunday at 11:30 a.m. in the Basketball Hall of Fame Invitational, live on FloSports.
To keep up with the University of Miami men's basketball team on social media, follow @CanesHoops on Twitter, Instagram and Facebook.
Single-game tickets for 2021-22 Miami men's basketball games are still on sale and can be purchased HERE or by calling the ticket office at 1-800-GO-CANES. For more details, dial that number or email canestix@miami.edu.