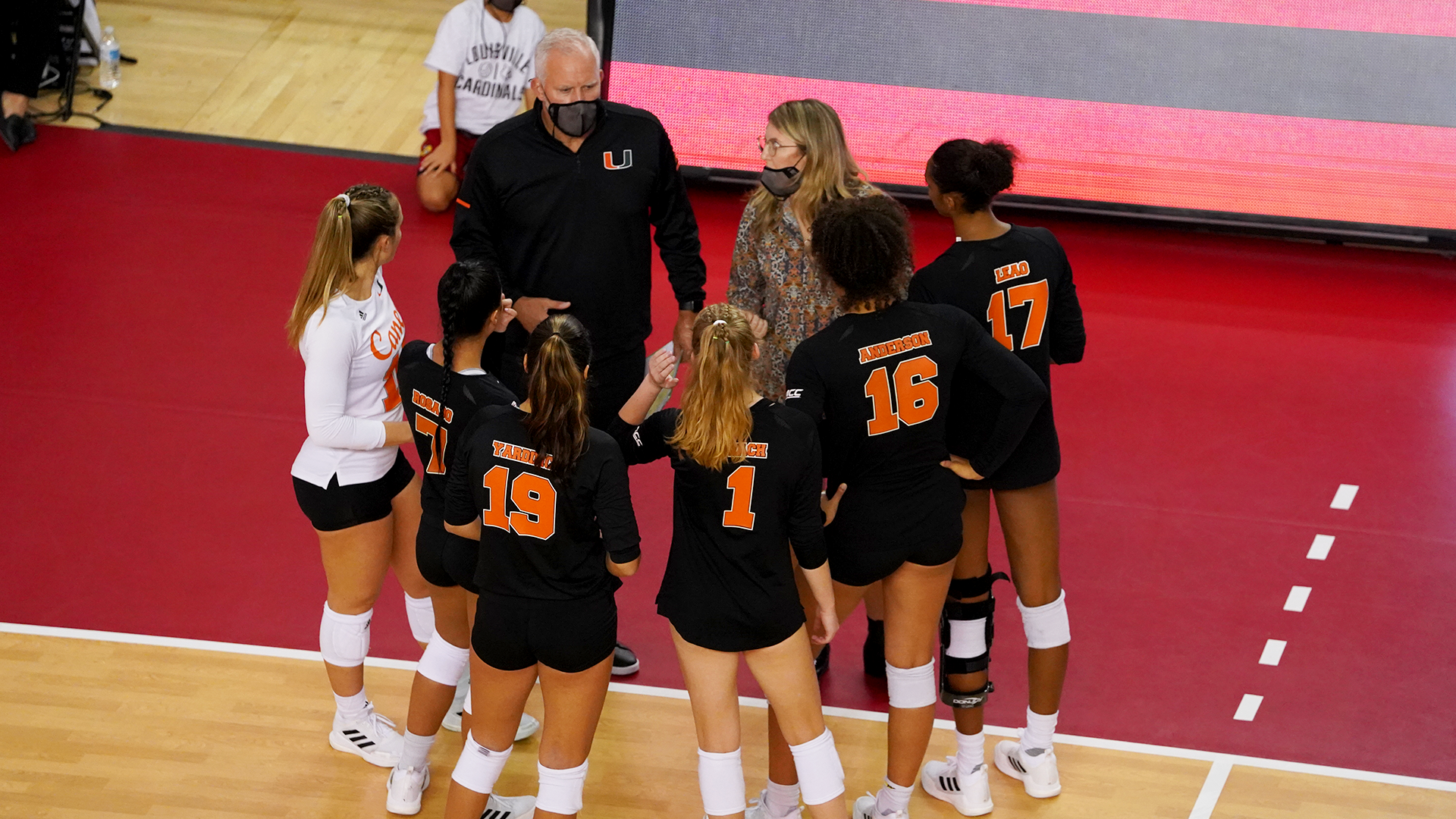 CORAL GABLES, Fla. – After splitting a two-game homestand, the University of Miami volleyball team hits the road Friday and Sunday.
The Hurricanes fell, 3-1, to No. 4 Pitt on Oct. 15, and earned a sweep against Virginia on Oct. 17.
This week, the 15-3 (6-2 ACC) Canes travel to Wake Forest. While the Demon Deacons enter Friday's 7 p.m. matchup at 11-8 with just two conference wins, Miami knows that it must not overlook a deceiving record.
"Looking ahead to Friday, Wake Forest is maybe the strongest they've been since I've been in the conference," said head coach Jose "Keno" Gandara. "They're legitimately the tallest team in the conference by a decent margin, and they use that size to great effect. Their performances last weekend against Notre Dame and Louisville are reminders that they're not to be taken lightly."
UM's 2.75 blocks per set is currently 10th in the entire NCAA as it gets set for this match.
Following their match in Winston-Salem, the Canes will continue their trip up north to Blacksburg, Va., to face Virginia Tech.
This contest is set for 1 p.m. on Sunday and poses its own challenges for the Hurricanes.
"Virginia Tech is always a bit of a battle on the road," Gandara added. "The travel and their gym always present some challenges, but if we are going to achieve the things we are expecting to this season, then we have to appreciate unique challenges like this. I like our chances in both matches this weekend, but they will require some tough performances by us."
A variety of lineups have been used thus far by Miami who has nine newcomers this season. Throughout the variations, the Canes have managed to win 48 of its 58 matches, along with 12 sweeps in its 15 wins.
"Perhaps the most telling thing about our season so far has been our consistency," Gandara said. "In 18 matches, we've had 12 sweeps. That is unheard of for us. I think we have one of the five or so best set win percentages in the country, and we've done it with almost a dozen different starting lineups. I think it's a credit to the way the girls have been training, the competition in practice and our maturity in terms of what has allowed us to be so successful this far."
Both of this weekend's matches will be available on ACC Network Extra.