Golf Opens Fall Season at Cougar Classic
CORAL GABLES, Fla. – The University of Miami golf team is ready to get the 2021 fall season underway as it heads to Charleston, S.C., on Monday to compete in the Cougar Classic.
"It will be great to get back at it and start competing again," Rizzo said. "We are going to be without Nataliya [Guseva] this weekend, but we have a solid five who will be competing and they have each looked really good since returning to campus. They are going to need to play extra hard this weekend, but it is going to be fun."
The Canes return seven of its nine golfers from a season ago, including ACC Freshman of the Year Guseva. While Miami will be without Guseva at the Cougar Classic, the Canes still return a team that made its eighth straight NCAA Regional in the spring.
Senior Kristyna Frydlova will lead a relatively young Miami team, having posted a 73.31 scoring average over her first four seasons with the Canes, while participating in 90 career rounds. She has tallied 11 top-20 finishes in her career thus far.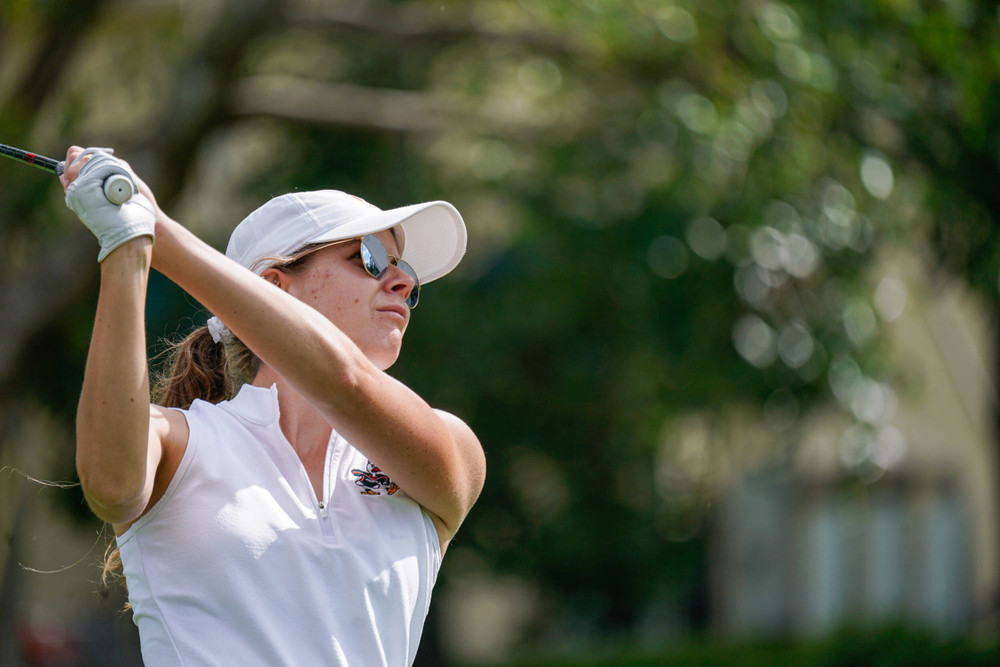 As a team, the Canes tallied a trio of top-five finishes during the spring of 2021, highlighted by a second-place showing at the Briar's Creek Invitational in March, an event also hosted by the Cougars.
Miami is ready to be back on the course after its NCAA Regional hopes were cut short in 2021 due to weather in Baton Rouge, La. The course was ultimately ruled "playable, but not at a championship level."
During the offseason, three Canes competed in amateur events – Guseva and freshman Morgan Pankow both participated in the 92nd Women's Amateur Championship, while freshman Sara Byrne advanced to the quarterfinals of the AIG Irish Women's Amateur Close Championship.
The Canes will tee off alongside student-athletes from Vanderbilt and Arkansas in a shotgun start scheduled for 8:30 a.m. on Sept. 13. Yeamans Hall Club will host the Cougar Classic at its 6,301-yard, par-72 course.
Overall, Miami will take on 16 programs in Charleston – Arkansas, Baylor, Clemson, College of Charleston, Florida, Furman, Georgia, Maryland, Michigan State, North Carolina, NC State, Penn State, Tennessee, UCF, Vanderbilt and Wisconsin.
The field features five teams ranked in the WGCA Coaches Poll Preseason Rankings, led by No. 15 Baylor.
Live stats will be available on golfstat.com.