Canes Fly Past Owls in Season Opener
CORAL GABLES, Fla. – In its first match of the season, the University of Miami soccer team took care of business, defeating the Florida Atlantic Owls, 1-0, Sunday night at Cobb Stadium. Sophomore Katerina Molina tallied Miami's first goal of the season and the second of her career.
"[Florida Atlantic] is a good team, that has a lot of speed and they're dangerous," Barnes said. "This is a game where you really had to grind it out. I thought the kids did that."
The match remained scoreless through the first 45 minutes of action as each team recorded three shots apiece in the first half. Coming out of halftime, Molina broke the stalemate at the 47-minute mark with a goal off a service into the box by sophomore Gabriela Rusek.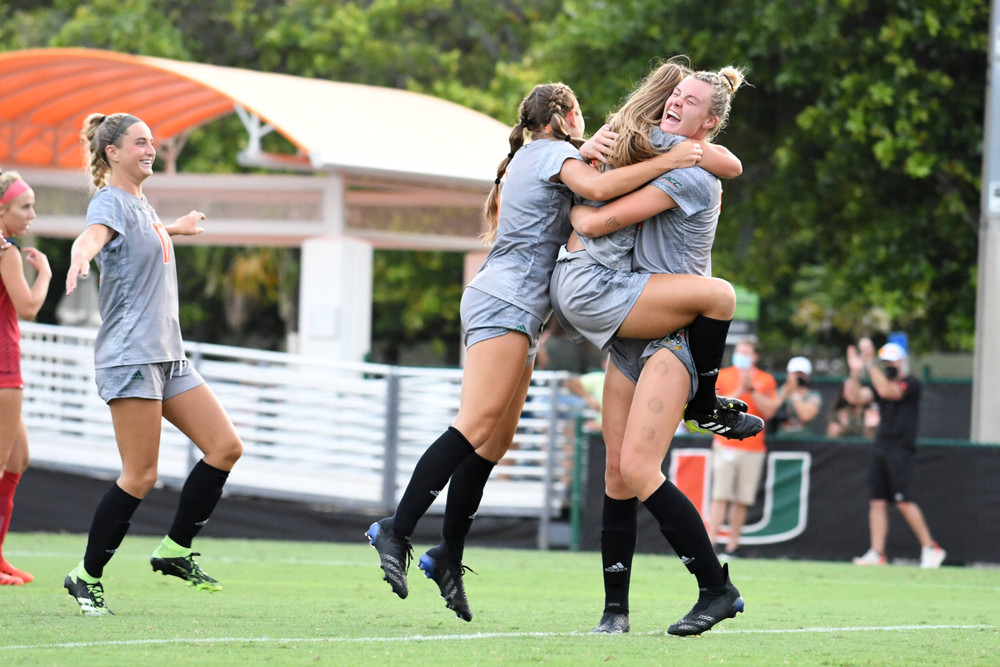 Junior Melissa Dagenais was unstoppable in goal, finishing the night with a pair saves, both of which came within seconds of each other in the 68th minute of the match.
"Melissa has really come into her own and developed," Barnes said. "We have a really competitive goalkeeper core, so I think it's just about sharpening up and being dominant."
The Canes are back in action on Thursday when they host Lipscomb at 7 p.m. at Cobb Stadium. The match will air on ACC Network Extra.