McMinn and Steele Earn First Team All-American Honors
FAYETTEVILLE, Ark. – Alfreda Steele and Tiara McMinn earned USTFCCCA First Team All-American honors for their performances at the 2021 NCAA Indoor Track and Field Championships.
"I am so proud of Tiara and Alfreda," director of track and field Amy Deem said. "They qualified for this championship and proved that they are two of the best in the country."
McMinn earned her second First Team honor, second overall, for her fourth-place finish in the women's 60m hurdles. McMinn finished with a time of 8.01 seconds to close out her indoor season. This weekend's competition is the third-straight indoor season the Miami native has qualified for the indoor championships.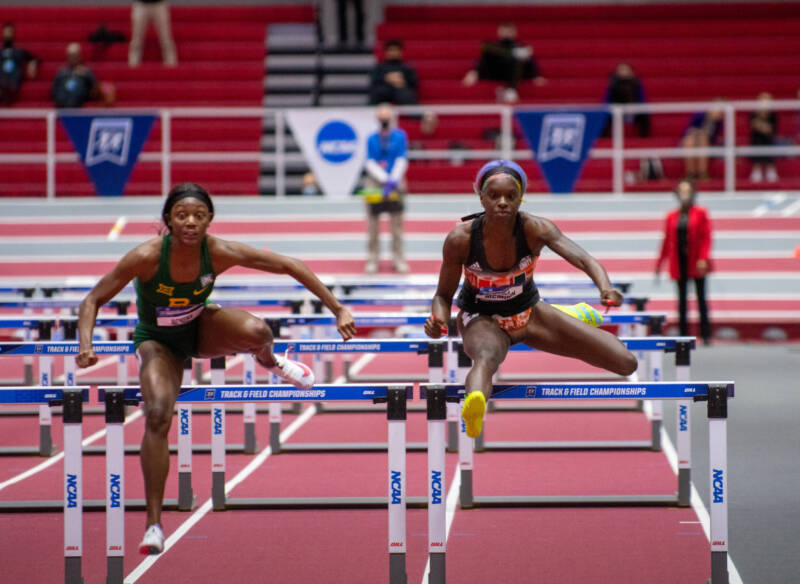 After competing in her first NCAA indoor championship prelims, Steele posted personal best times in both races at the Randal Tyson Track Complex. Steele's time of 7.23 now ties the second-fastest time in program history with Lauryn Williams to finish fifth overall.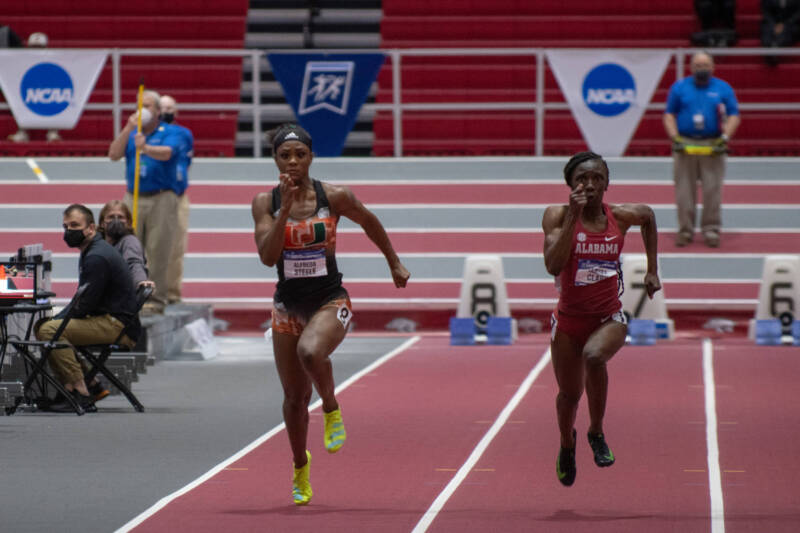 The pair combined to score nine team points and ended the meet 24th overall.
Miami track and field will open the 2021 outdoor season hosting the Hurricane Invitational on March 19-20.