CORAL GABLES, Fla. – Gary Hamilton recently started his 14th year as a professional basketball player.
As has been the case for nearly that entire time, the former University of Miami standout is playing in Japan.
Since 2009-10, Hamilton has spent all but two-and-a-half seasons playing in one country.
Unlike many players who bounce around abroad, Hamilton has found his home. Japan is now his 家.
After an initial stint in the NBA Development League (now the G League) in 2006-07, Hamilton played in Germany for the next two years.
Then, the economy went into a downslide and contracts in Europe started to drop off. Hamilton, who understood the NBA was out of his reach, began to look into other options.
"I had went to a tryout for the Japanese league," Hamilton recalled. "They had a new league started called the BJ League. I had just went over and tried it out my third year and it was just pretty much a cakewalk and the money was good."
Hamilton indeed made things look easy in his first year there. He averaged 13.9 points and a league-best 14.4 rebounds per game for the Shiga Lakestars.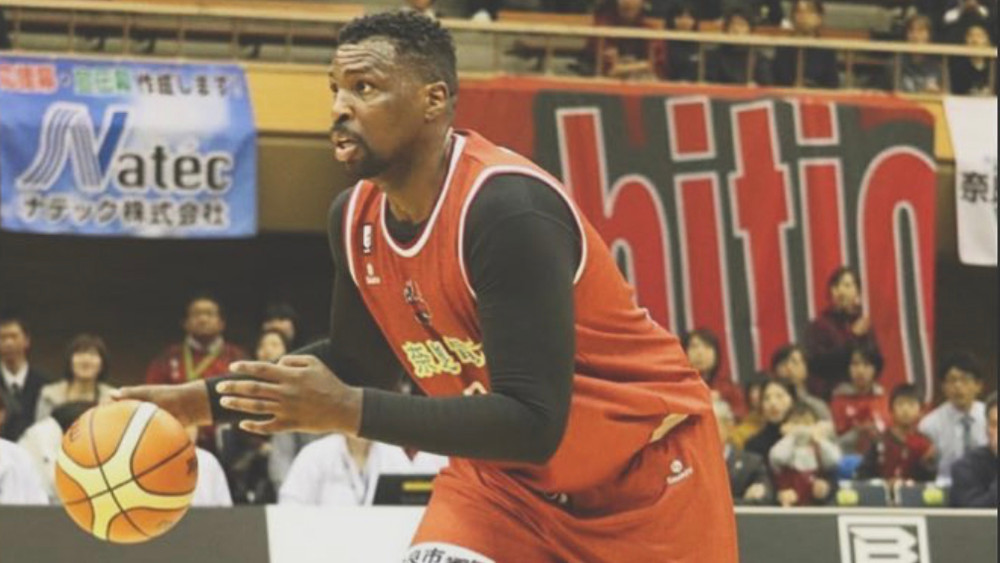 The next season, also with the Lakestars, was Hamilton's best as a pro, as he posted 12.9 points and a league-high 15.2 boards per contest. Those numbers, paired with his 4.6 assists and 1.8 steals per outing, earned him Asia-Basket.com First Team All-League, Center of the Year and Defensive Player of the Year distinctions in the BJ League.
Hamilton also felt the league's games-to-practice ratio was both more enjoyable and better on his body. Instead of just playing once a week, the league had games twice a week—nearly doubling the total number of games—with just four days of practice and no two-a-days.
The 6-foot-10 forward/center credits the country's practice and game schedule for allowing his body to be in good enough shape to where he is able to continue playing at age 36.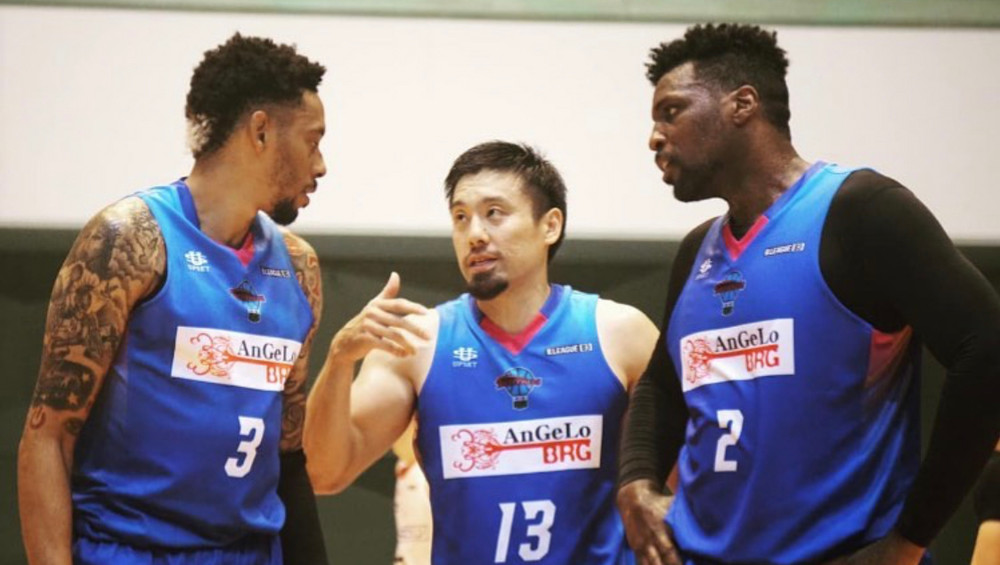 Despite that, he did briefly leave Japan.
Following the 2011-12 season, in which he averaged 9.7 points and 11.4 rebounds per game for Fukuoka Rizing, Hamilton left for Uruguay. He wanted the teams in Japan to know he had other options.
"In Uruguay, I was able to go to a championship, lost in a Game 7 there. And then teams from Japan were keeping up and seeing how well I did," Hamilton explained. "So, they understood my worth and I was able to just come back and find a team here that was interested and saw what I was doing and saw that I was staying active and still being able to go to other countries and be productive."
After helping Defensor Sporting Club to the finals in 2012-13, Hamilton went to Slovakia for part of the 2013-14 campaign.
He returned to the BJ League the next season, suiting up for Osaka Evessa, then played half the 2015-16 season back in Uruguay. In February 2016, Hamilton returned to Japan for good, inking with the Gunma Crane Thunders in the BJ League.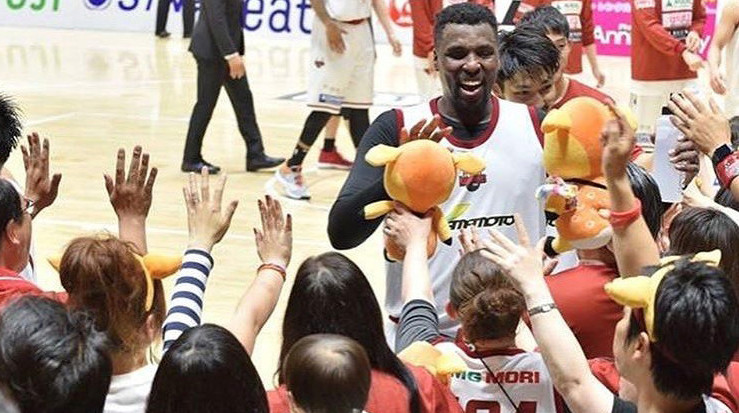 Three months later, he bought a house in Shiga with his soon-to-be wife, Mika, a native of Japan. The next month, the couple got married.
Then, Japan truly became 家.
"It just made me find more appreciation here in Japan," Hamilton said of his time playing in Uruguay. "Just the way they run their country and everything like that, it's pretty much smooth sailing here. You don't have no money problems, you don't have no living problems. It's a very clean country. So, I was going to see another country [and it adjusted] my perspective on here. It made me want to stay here more."
He lives year-round in Otsu, a city in the prefecture—similar to a state in the United States—of Shiga, with his wife and his two daughters, six-year-old Rinka and three-year-old Maika.
Hamilton is officially a permanent resident in Japan and is in the process of applying for citizenship. He "most definitely" intends to finish his career in Japan, which he hopes lasts until he is 40.
The big man no longer has an agent, instead relying on the relationships he has formed over the past decade to latch on with a new club each season.
"Once I bought a home here, I was able to just use my connections and everything and pretty much find my own team," Hamilton said. "Japan is a fairly small country and it's easy to get through the country. The public transportation is pretty cool. So, I don't really worry about distance from my home and stuff like that."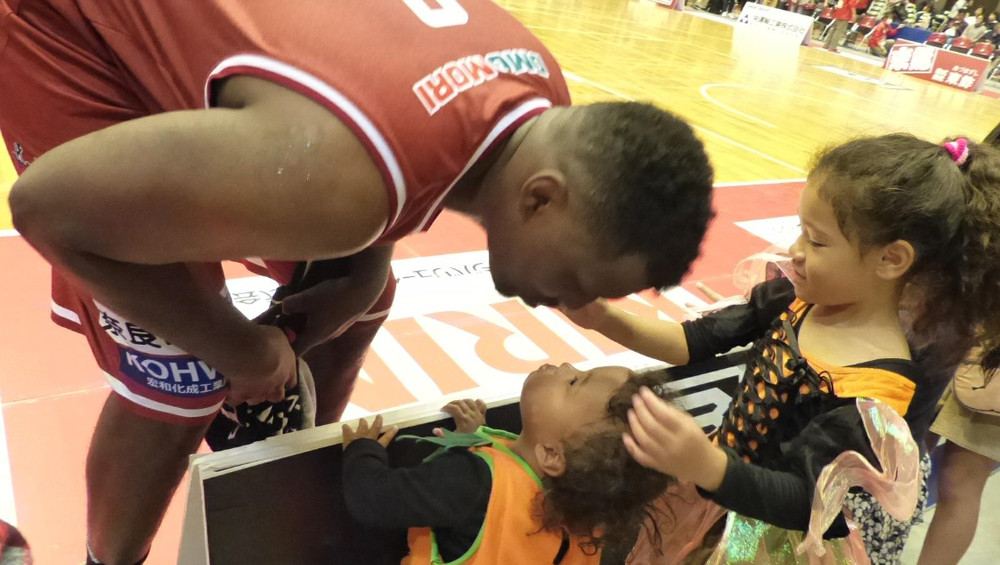 Hamilton feels quite adjusted to the culture in his adopted nation, although reading and writing Japanese are admittedly a bit difficult.
He does, however, speak the local tongue pretty well.
"That [is a] shocking thing," Hamilton said. "If you told me I would've been able to learn another language, I wouldn't have thought that."
In addition to playing in three-on-three leagues, Hamilton spends a few months during the summer in his native Los Angeles. He also has family and friends come visit him in Japan.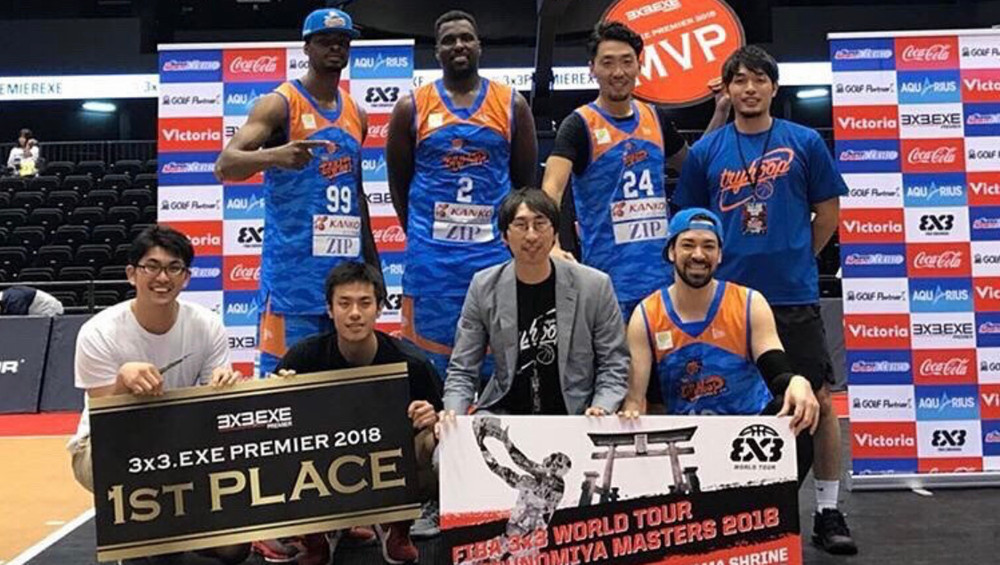 Recently, though, Hamilton got an added dose of family nearby, as his brother, Jordan, is now playing for his former team, the Shiga Lakestars.
A first-round pick in the 2011 NBA Draft out of Texas, Jordan is among Gary's three younger brothers, all of whom are professional basketball players.
Isaac, a former UCLA Bruin, is playing in Germany right near where Gary once did, while Daniel, a 2016 second-round draft choice out of UConn, is playing in Turkey.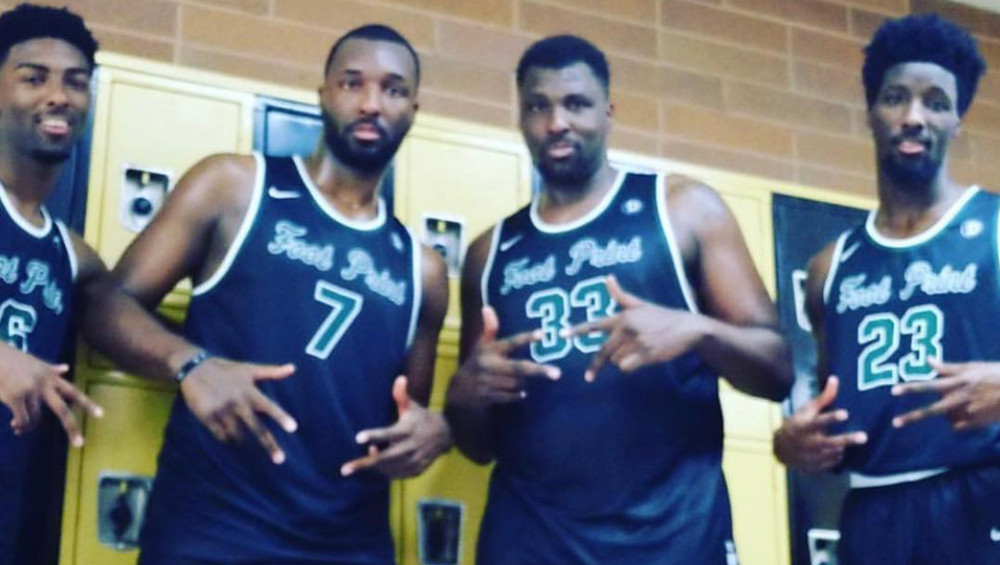 With Jordan in Japan, this is the first time Hamilton is in the same nation as one of his siblings during his pro career—and the two are both in Shiga.
"I haven't been able to spend much time with him because he's been in quarantine, but he's finally out," he said. "I was able to take him to get a haircut, [as well as] just have him have a place to go to get a home-cooked meal and everything like that."
Another recent connection Hamilton has made in Japan is with a fellow Miami alumnus, Trey McKinney Jones.
The two began the 2020-21 season together on the Gunma Crane Thunders. While they were not on the same team long, it was enough time for McKinney Jones to get a feel of why Hamilton has been so successful playing in Japan.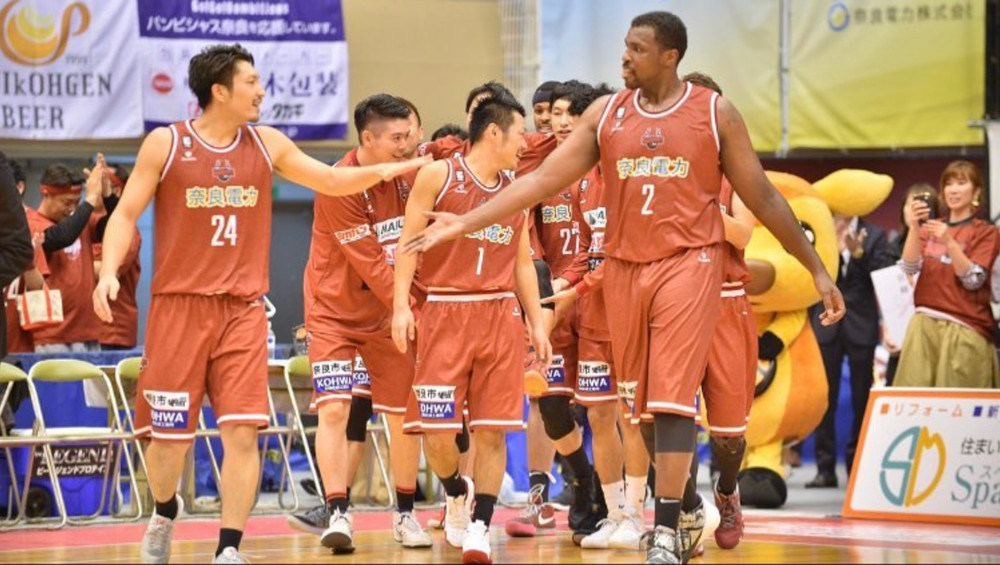 "He's the ultimate team player. He's just the kind of guy who just really makes the team better. He's constantly looking to make the right play at the right time, looking for cutters," McKinney Jones shared. "I feel like as an American in this league, that's kind of rare. Usually, the big guys are kind of your go-to guys. Because the Japanese players are usually a lot shorter, they sign more big men to kind of come in and fill that role. But him being more of a pass-first player was kind of refreshing, just being on the court with him."
McKinney Jones, a 2013 ACC champion at The U, did not know Hamilton previously, but did play with Isaac and against Daniel in the G League.
Despite their lack of a prior relationship, McKinney Jones could quickly tell, even before learning specifics, that Hamilton was accustomed to life in Japan.
"He is so acclimated. He understands the language. He kind of knows how to carry himself," McKinney Jones said. "You can tell he's lived here for many years. We were walking down the street after dinner one night and just the way he interacts with the Japanese people … you can tell he's picked up [on the cultural differences] on over the years."
Hamilton has not previously played with a Hurricane during his professional journey and has enjoyed the opportunity to do so.
Although McKinney Jones briefly played in Japan during the 2018-19 season, Hamilton has been able to give him some tips to further adjust to life there.
"It's just a mutual respect. Once a Cane, always a Cane," Hamilton said. "So, anything I can do to help him … and just giving him advice to be able to make him feel more comfortable has been cool."
As for his own career as a Hurricane, Hamilton looks upon it fondly.
He played at Miami from 2002-06, the program's last two years in the BIG EAST and first two in the ACC.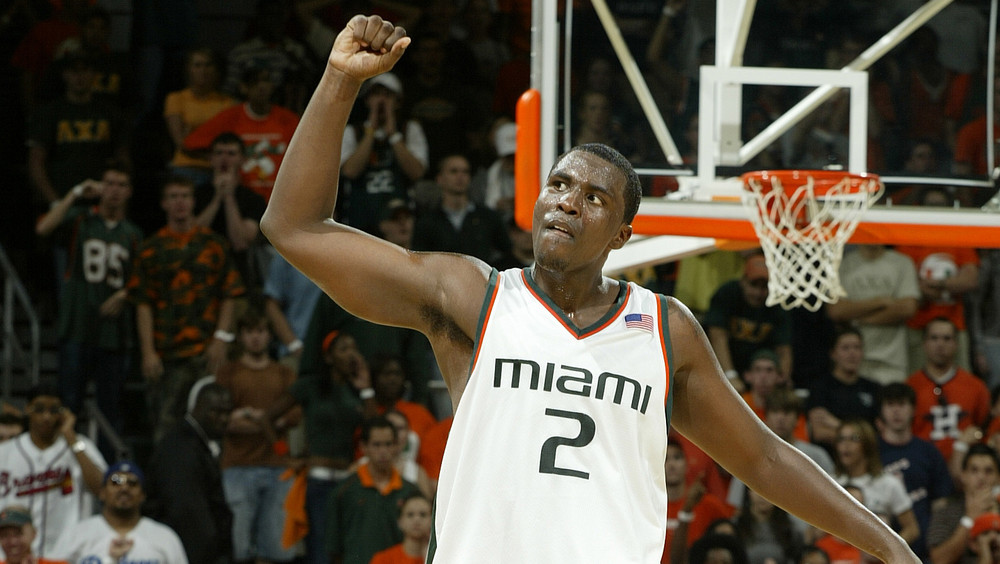 Although the voyage from the Golden State to the Sunshine State is not nearly as long as the one to Asia, that experience of being far from home was still beneficial for Hamilton.
"Everybody had family coming to the games and [they were] seeing friends they [previously] went to school with, as opposed to me living in Southern California and we didn't make too many West Coast trips," Hamilton shared. "I think that helped prepare me, being away from my family."
Hamilton still keeps in touch with several of his former Miami teammates, including Lee Butler, Anthony Harris, Robert Hite, Anthony King, Danny Marakovits, Brandon Okpalobi and Eric Wilkins.
He enjoyed playing at Miami Arena, the former home of the Miami Heat, as well as being part of the first Hurricane team to play at what is now the Watsco Center.
Reflecting back to 2006, when he departed Coral Gables, Hamilton notes he "would've been shocked" to know he would still be playing competitive basketball 14 years later.
"I knew my career path was taking me abroad—not sure where—but I would've been surprised more about the length than the place," he said.
The longevity has allowed him to compile a number of impressive statistics and accolades. Along with his two early rebounding crowns in the BJ League, Hamilton paced Japan's B2 League in assists in 2018-19, his 12th year as a pro, by averaging 7.5 per game for Bambitious Nara.
The following season, in 2019-20, he won his first championship with the Saga Ballooners of the B3 League. Although the season was cut short due to COVID-19, the team earned the title by default and still received both its trophy and bonus pay.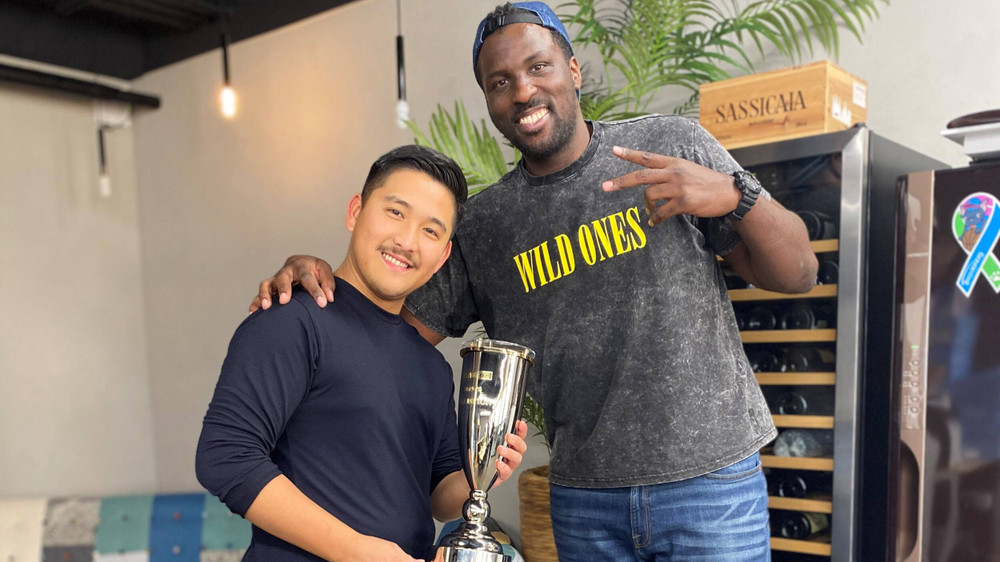 "I've accomplished a lot here and I just keep surprising myself," Hamilton said. "So, I'm going to keep on doing what I've been doing and see where it takes me."
Wherever it does indeed take him, the destination will certainly be in Japan.
That is, after all, 家.
"I've enjoyed it enough to buy a home and start a family here," Hamilton remarked. "I think it's been a great experience."