Forever in the Record Books
CORAL GABLES, Fla. – Millions of people across the world dream of playing in the NBA for even one minute.
University of Miami alumnus Trey McKinney Jones lived that dream. Literally.
On Feb. 23, 2018, McKinney Jones played 74 seconds for the Indiana Pacers and the official listing credits him with one minute of action. He did not get back on the court the remainder of his 10-day contract and has not been back since.
For some, the takeaway from that would be disappointment and questions of what could have been. That is not the case, though, for McKinney Jones.
"Even just playing that one minute put my name in the record books and nobody can take that from me," McKinney Jones said. "Whether I want to argue that I belonged there longer or anyone wants to argue that I didn't deserve it or whatever, on both sides of that, nobody can take from me the fact that I made it and I put on that jersey and stepped on that court."
Given the winding road McKinney Jones took to reach the pinnacle of professional basketball, it is no wonder he cherishes the time he did get there. He spent four seasons in the NBA D-League (now the G League), competed in the NBA Summer League with four organizations and played in three foreign countries before getting there. Furthermore, he suffered an injury at a most inopportune time.
Through all that, McKinney Jones made his dream come true.
* * * * * * * * * * * * * * * * * * * * * * * * * * * * * * * * * * * * * * * * * * * * * * * * * * * * * * * * * * *
A Milwaukee native, McKinney Jones came to Miami in 2010 as a transfer from UMKC. He left in 2013 as a starter on the best team in program history, averaging 9.2 points per game to help Miami sweep the ACC titles, reach the NCAA Sweet 16 and finish with a 29-7 (15-3 ACC) record.
After departing Coral Gables with a master's degree, McKinney Jones initially expected he would end up playing abroad to begin his professional career. He was underwhelmed, however, with the offers coming his way and did not even get an invite to the NBA Summer League to show his skills there.
An exciting opportunity eventually did present itself, as McKinney Jones latched on with his hometown NBA team, the Milwaukee Bucks, for training camp. The experience was enlightening and memorable in numerous ways.
"I think I was in a little over my head, but I also feel it showed me that it was something I could do, for sure. I knew that I needed more experience and I needed to grow, a lot of it mentally, but I think it showed me that I could do it," McKinney Jones said. "Obviously, that was Giannis [Antetokounmpo's] rookie year, so it's kind of fun to be able to say that I was [there with him and] to see where he's come from . . . I just remember doing shooting drills with Khris Middleton and Brandon Knight after practice. I don't think about it often or talk about it often, but I went from the success I was having in Miami, for that to be the next step is a pretty underrated part of my journey."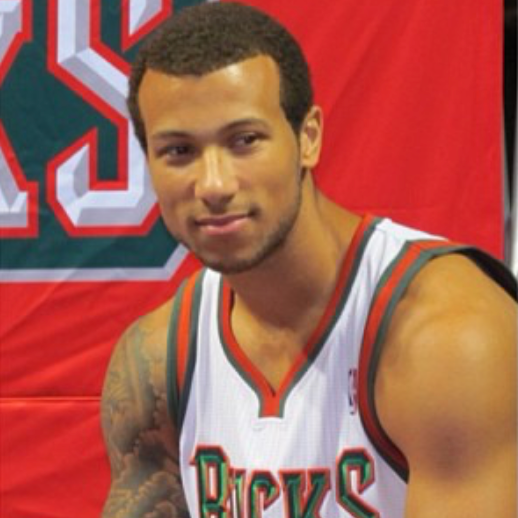 McKinney Jones entered camp as a longshot to make the roster and indeed did not make the cut. With high-level overseas offers not coming in as hoped, he consulted with his agent, his father and his uncle, Mark Jones, a former NBA player, to determine his next step.
He made the decision to stay in the United States and play his first professional season in the D-League with the Fort Wayne Mad Ants.
McKinney Jones turned in a superb campaign and, including the playoffs, appeared in 53 of 56 games. He averaged 14.8 points, 4.5 rebounds and 2.1 assists per outing, while shooting 50.9 percent from the floor, helping Fort Wayne finish 34-16 and sweep its six playoff outings, en route to claiming the league title.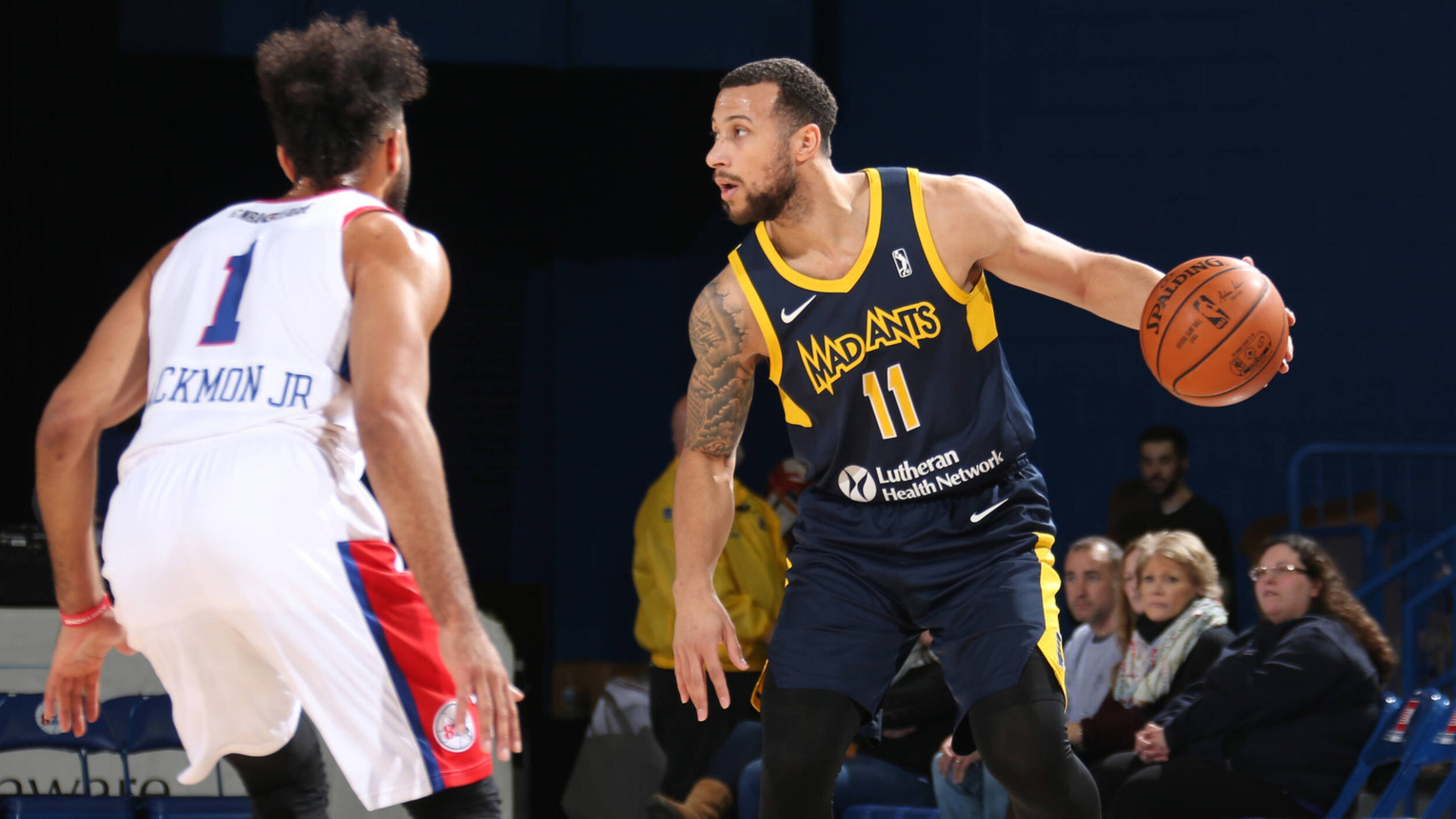 The 6-foot-5, 214-pound guard got good feedback from NBA teams from his performance as a rookie and felt like he was getting closer to reaching the NBA. He went from zero Summer League invites the prior year to "eight or nine" this time and played in Orlando, Fla., with the Miami Heat before suiting up in Las Vegas with the San Antonio Spurs.
When determining his next move, he did, however, have to balance the D-League's proximity to the NBA with the better financial opportunities abroad.
"The first thing that [I told him], in our conversations prior to him turning pro, was you can chase the dream for a while, but the most important thing is, make money," Miami head coach Jim Larrañaga recalled. "Make this a financial reward. Don't just settle for playing in the G League if you can go to Europe and make a lot of money. I think he was bound and determined to get to the NBA and he felt like the best route was through the G League."
Ultimately, McKinney Jones ended up with the best of both worlds in 2014-15. He got a taste of life overseas by beginning the season in France, where he played in 14 games for BCM Gravelines-Dunkerque. He then made the move back to Fort Wayne in February 2015 to finish up the season there and followed it up by competing with the Atlanta Hawks in Las Vegas for the Summer League.
The following campaign was McKinney Jones' first full one playing abroad. He began in Israel, where he played in seven games for Maccabi Kiryat Gat before going to Hungary in January 2016. There, he took his game to a new level, averaging 15.9 points and 5.0 rebounds per game, while shooting 58.6 percent from the floor in 31 appearances with B.C. Körmend.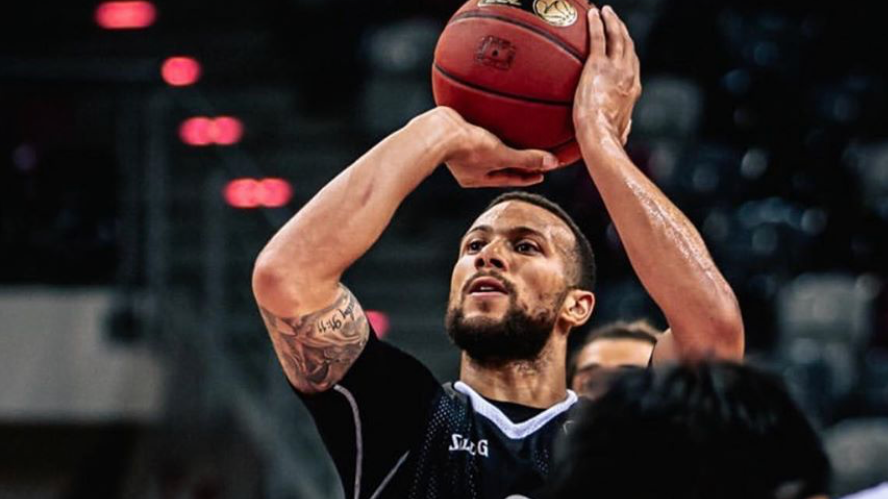 McKinney Jones initially intended to stay overseas the next year, but a deal fell through. His new agent at the time felt, despite McKinney Jones' strong play, his reputation did not increase as much as hoped in 2015-16 and suggested he go back to the D-League.
"I was at an age where I thought like, 'Okay, I've been overseas for a couple years. Let's go give it one more shot,'" McKinney Jones said. "It can vault up my stock for going back overseas, getting some good money again, and obviously I'm right under the nose of the NBA. So, that doesn't hurt, as well, because that's the ultimate goal.
"I didn't want to regret at the end of my career, not giving it another shot," McKinney Jones added. "Whether I made it or not, at least I could look myself in the mirror and say, 'You gave it a shot.'"
He returned not only to the D-League, but to a familiar location.
* * * * * * * * * * * * * * * * * * * * * * * * * * * * * * * * * * * * * * * * * * * * * * * * * * * * * * * * * * *
In September 2015, the Indiana Pacers purchased the Mad Ants and hired Brian Levy as the general manager of their new D-League affiliate. The team had a rocky first year in its new format, but planned to change that the following season.
"We kind of had a mandate that second year to win and develop, and we wanted to put some really good veterans that were obviously talented players around some of the younger guys, too," Levy said. "Trey fit the bill as a guy who could come in and help us win games, but [in addition], he was a great guy in the locker room. He would help do the right things, he would set the right example for the young guys, as well. So, he could kind of come in and sort of serve both those purposes for us."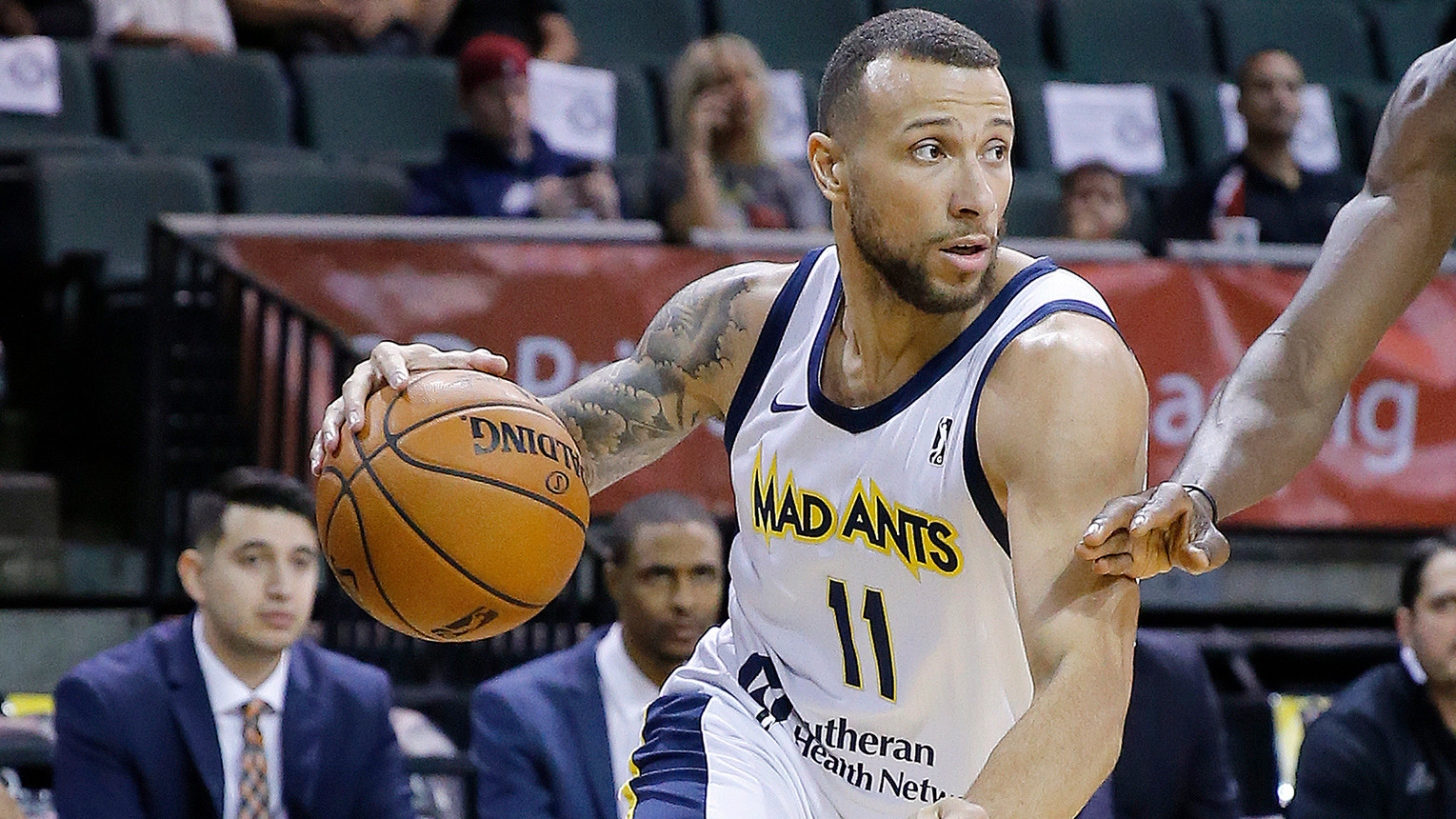 McKinney Jones' return to Fort Wayne was thus a natural fit for both parties, as he knew the "organization as a whole was run the right way" and enjoyed his prior stops there. It proved to benefit the player as much as it did the team, which returned to the playoffs after a one-year hiatus.
A nightly starter for the Mad Ants, McKinney Jones had the best season of his professional career. He averaged 17.0 points, 5.0 rebounds and 3.1 assists, while posting a 55.2 percent clip from the field over 51 outings.
"I think there was a stretch . . . when I averaged like 20-plus points for almost 10 games straight," McKinney Jones recalled. "I was just kind of on a roll."
Despite his consistently impressive performances, McKinney Jones did not get a call-up to Indiana for a 10-day contract that season.
Given that he returned to the D-League with hopes of reaching the NBA, there was some dissatisfaction in not getting there that year, albeit with an understanding of the situation.
"I would say that there was some frustration, seeing other guys getting called up that you feel like you're better than or playing better than, but that's kind of the nature of the business," McKinney Jones shared. "You've kind of got to be in the right place at the right time. It's got to be good timing for the team, good timing for you and a lot of factors kind of can go into it."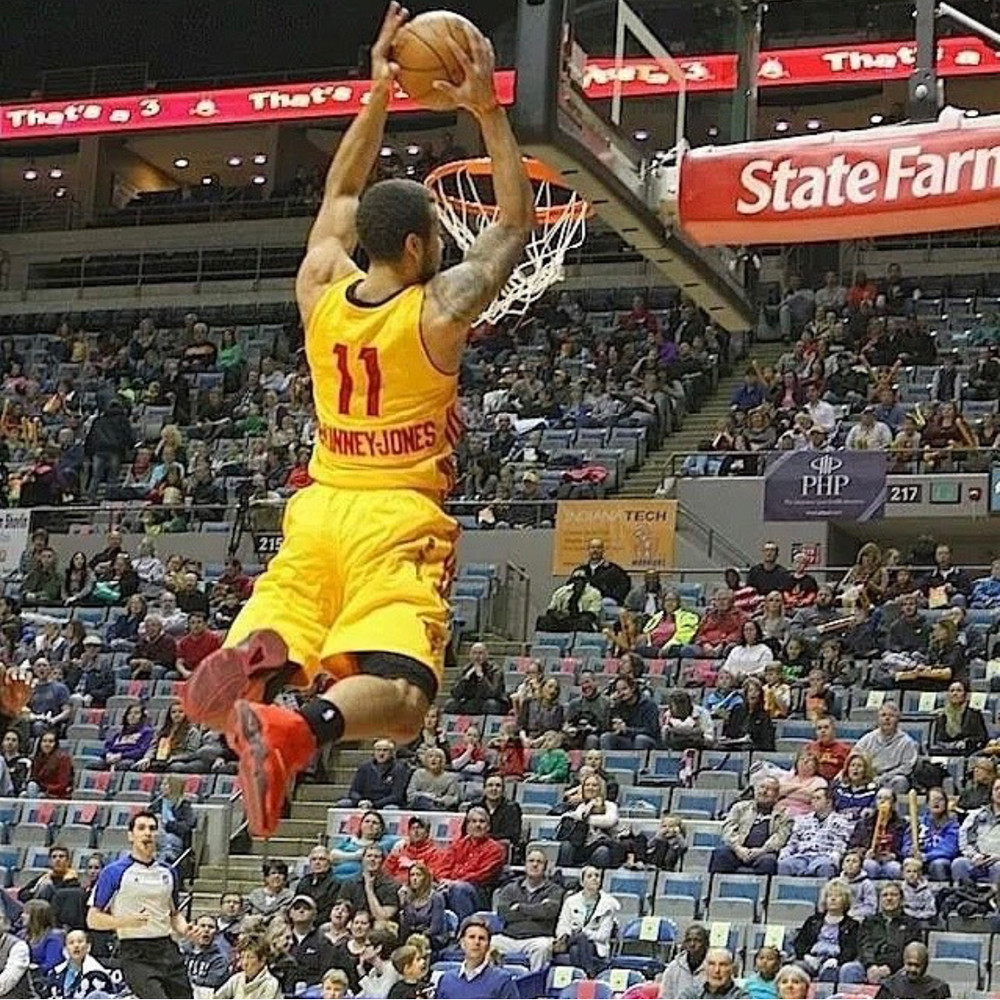 Positivity still remained easy for McKinney Jones for multiple reasons. Not only did he have a stellar season to draw the interest of numerous NBA teams, but the league also planned to add two-way contracts for the 2017-18 campaign, providing even more opportunity for McKinney Jones to achieve his goal.
His climb to the mountaintop seemed almost over, but a new obstacle was soon to get in the way.
* * * * * * * * * * * * * * * * * * * * * * * * * * * * * * * * * * * * * * * * * * * * * * * * * * * * * * * * * * *
McKinney Jones entered the 2017 offseason with a plethora of Summer League invites and first went to Orlando with the Pacers. There, he averaged 10.2 points and 4.4 rebounds per game in five outings.
"I didn't want to regret at the end of my career, not giving it another shot. Whether I made it or not, at least I could look myself in the mirror and say, 'You gave it a shot.'"
Next, he traveled to Las Vegas to compete for the Miami Heat. Levy, who "felt like it was trending" towards McKinney Jones getting an NBA job that summer thought the sharpshooter was a good match with his college's local team.
"The Heat kind of really fit at the time and still [do with] that kind of Heat culture. I thought that was probably a good fit for him to get a little bit of a tryout with them so they could see him up close," Levy said. "I think he had some pretty good offers to go overseas, but he was just trying to see what the ceiling was going to be. Could he play his way into a two-way contract?"
McKinney Jones had a "great" showing in July according to Levy, but in the fourth game of his second Summer League stint with the Heat, his hopes of a 2018 NBA contract came to a sudden halt.
He went diving for a loose ball and an opposing player landed on his left shoulder, dislocating it. The injury not only ended McKinney Jones' summer, it kept him out of action for about five months.
He went from cautious optimism about playing in the NBA to not playing basketball at all.
* * * * * * * * * * * * * * * * * * * * * * * * * * * * * * * * * * * * * * * * * * * * * * * * * * * * * * * * * * *
Levy, who remembers being in the gym when McKinney Jones got hurt, went to work with his staff to figure out a mutually beneficial way to bring the talented guard back to the Mad Ants.
Despite his injury, the Fort Wayne front office knew McKinney Jones meshed with them on and off the court. In addition, they knew they could help him get back to full strength.
"We had some internal conversations, knowing that our league starts later than most that. Could we find a way to incentivize him to come back and play for us? We could help with his rehab and make sure he was on the right track and got fully back healthy. Then, when he got cleared, he come play for us for the rest of the season," Levy recalled. "We were able to sign him to what's now called an Exhibit 10 contract, give him a little bit of money up front so that he could then come to us, be comfortable, rehab, get his shoulder ready and then play once he got cleared. So, that's what we did. I'm glad we could help him recover, but at the same time, he also helped our team so I saw it as a win-win for everybody."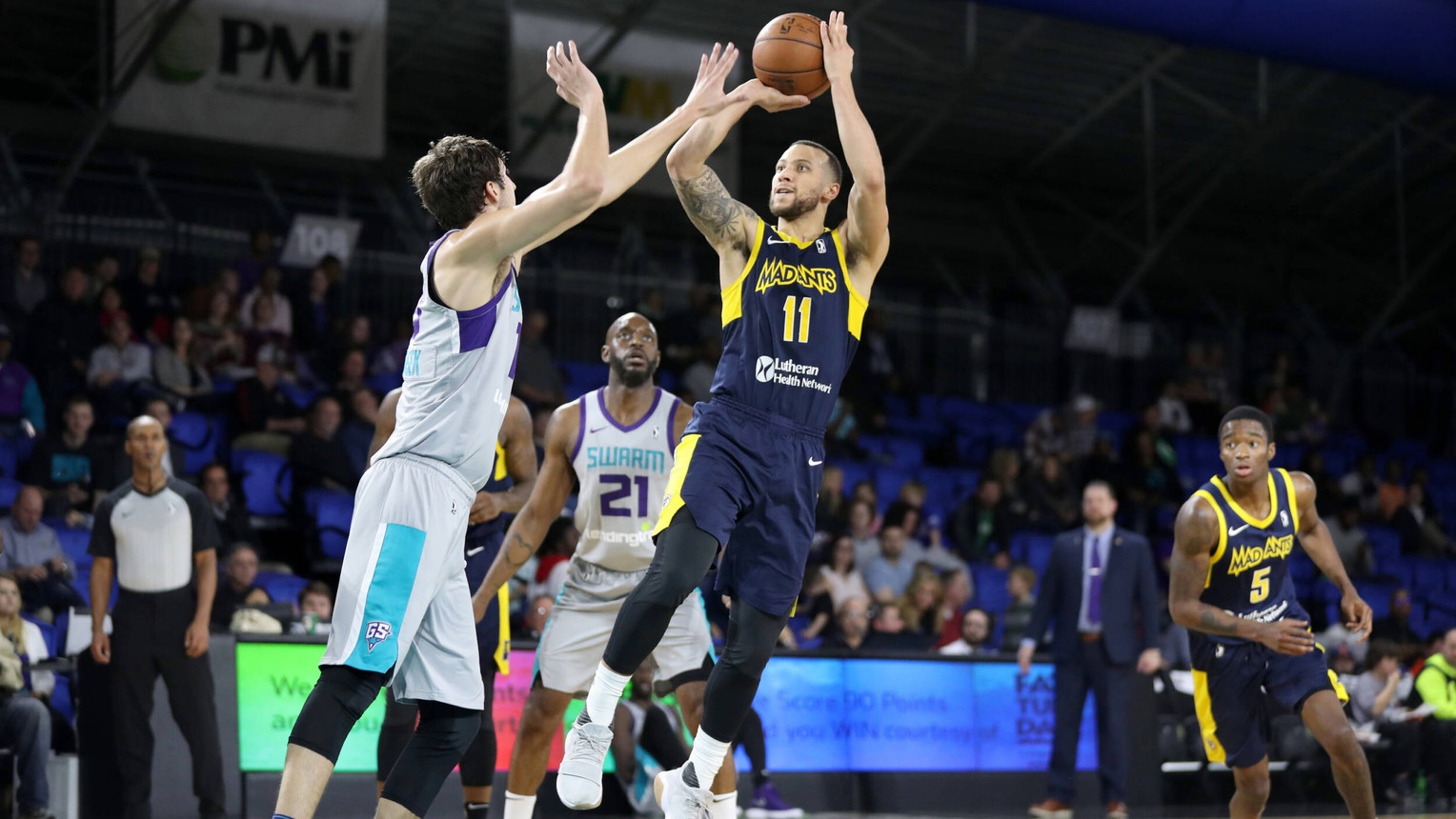 On McKinney Jones' end, the match with the Mad Ants, was, for the second year in a row, a perfect fit.
"[The injury] was pretty disheartening, but it turned out to be a blessing in disguise just because of the relationship that I've come to have and have grown over the years with the team in Fort Wayne," McKinney Jones explained. "They agreed to let me come back and just would be one of their roster spots even though I was going to miss the first half of the season. When I came back that year, that's when I got my 10-day, coming off of that shoulder injury."
Several weeks after getting back on the hardwood is when that call came and McKinney Jones finally made the NBA.
* * * * * * * * * * * * * * * * * * * * * * * * * * * * * * * * * * * * * * * * * * * * * * * * * * * * * * * * * * *
In February 2018, McKinney Jones flew to Los Angeles. There, during NBA All-Star Weekend, USA Basketball was set to begin tryouts for the 2018 USA World Cup Qualifying Team.
He was one of 14 players vying for 12 spots. Then, all of a sudden, he was not.
No NBA players were allowed on the team and while in Los Angeles, McKinney Jones became just that.
The morning of the team's first full practice, just before he got on the bus, McKinney Jones noticed a missed call from his agent, Bill Neff. Then he got a call from Levy who informed him the Pacers were calling him up on a 10-day contract.
Nearly five years after finishing his college career, McKinney Jones was an NBA player.
"I answered the phone and I guess [it was] just joy. I don't know how to describe the feeling, it was indescribable. I would say that was probably one of the only moments that is hard to put into words," McKinney Jones recalled. "I just remember the next couple hours just calling all of my friends and family, and letting everybody know. It was nice. I have a very, very good group of family and friends who supported me and they want what's best for me, as well. To be able to kind of call them and let them know what I've been putting in hours and hours and hours of work in for has finally happened. That two hours of phone calls was almost just as satisfying as getting the call-up."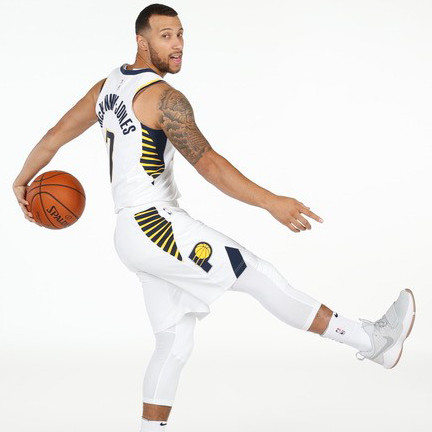 Levy, the man who twice brought McKinney Jones back to Fort Wayne, not only delivered the news to him, but also helped make it happen.
"We had an open roster spot [with the Pacers] after the trade deadline and they went down to us and said, 'Hey, we want to give our first 10-day to a Mad Ant.' He was the first guy that we recommended just from [both an] on-court standpoint, off-court standpoint," Levy said. "He was going to represent the organization well. He deserved it because he had been so close the summer before. He was the guy that we felt just represented everything that we were about and building as a culture and he deserved the first crack at it."
Sporting his red, white and blue practice gear, McKinney Jones informed the Team USA coaches he would no longer be eligible to compete. The staff, including head coach Jeff Van Gundy, was thrilled for him.
Making the moment even sweeter for McKinney Jones was that he already had a paid-for hotel room in Los Angeles for the weekend and could enjoy it with his father, Dwight, who went to California with plans to watch him compete.
"I was able to just enjoy that weekend with my dad, go to the [All-Star] Game, go to all the events and everything and just have a blast and know that I had just gotten called up to be on an NBA team and my dream had come true," McKinney Jones shared. "So, I'll never forget that feeling and how it played out. It couldn't have gone any better."
* * * * * * * * * * * * * * * * * * * * * * * * * * * * * * * * * * * * * * * * * * * * * * * * * * * * * * * * * * *
It would be hard to build a better slate of opponents for a 10-day contract than McKinney Jones had. Indiana's schedule during the stretch included three games against teams in the bottom five of the NBA standings and a fourth on the road in Milwaukee, McKinney Jones' hometown.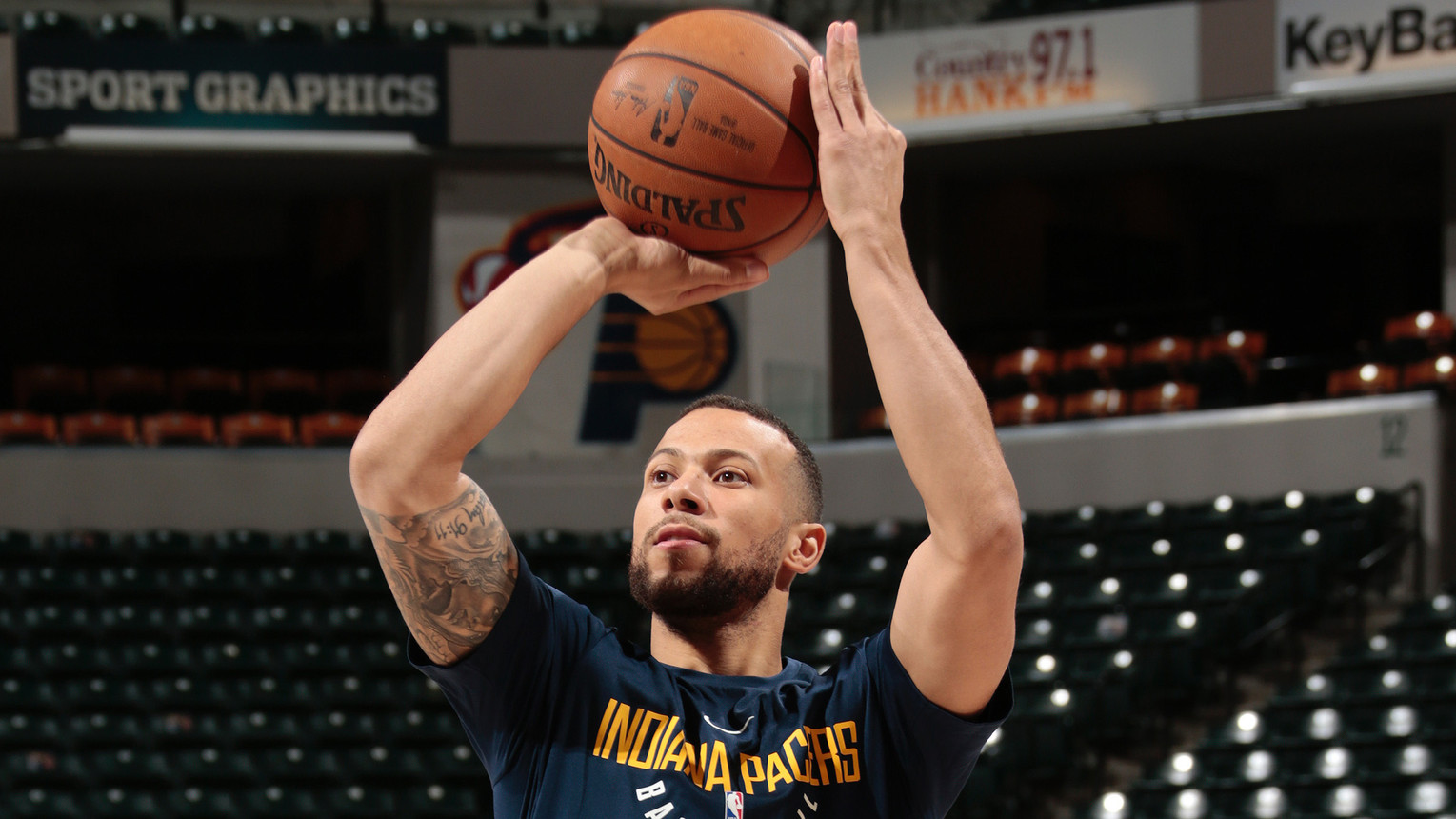 Photo courtesy of NBA Entertainment
"I just remember thinking, 'Oh, this is perfect. We're playing the worst teams. If we have leads the first three quarters, I'm going to get some good minutes,'" he recalled. "It ended up, other than the game that I got in, we didn't handle business like we should have. It ended up being a lot closer. So, I'm like, 'Oh, my gosh, you got to be kidding me.'"
The game McKinney Jones did enter came in his first contest with the Pacers, at Bankers Life Fieldhouse in Indianapolis.
With 1:14 on the clock and Indiana ahead, 112-89, Nate McMillan called timeout and sent in four substitutes, including McKinney Jones, who replaced then-11th-year veteran Thaddeus Young.
"I don't remember [checking into the game]. All of that was a blur and then I just remember being on the court, running up and down for a minute. We got a couple possessions, I got a couple touches," McKinney Jones said. "I just remember I had a lot of family in the stands, so it was exciting to be able to play in front of my loved ones, as well. So, kind of back to how enjoyable it was to call my loved ones after I got the news, just being able to play in front of so much family was amazing."
After defeating the Hawks by 23, Indiana narrowly lost the next two games, at Dallas and at Atlanta, before traveling to Milwaukee.
"Even just playing that one minute put my name in the record books and nobody can take that from me. Whether I want to argue that I belonged there longer or anyone wants to argue that I didn't deserve it or whatever, on both sides of that, nobody can take from me the fact that I made it and I put on that jersey and stepped on that court."
Back not only where he grew up, but where his NBA journey began in a 2013 training camp, McKinney Jones completed his 10-day contract.
"I had like hundreds of people in the stands. [The lead was] around 15 points and then the Bucks started making a run," McKinney Jones said. "It's like, 'Oh, I'm so close.' If we would've just kind of maybe held on a little bit longer, it would've been nice. I know a lot more people would've been able to see me get in, in Milwaukee, and just to play in Milwaukee would've been nice, but it didn't work out. So, that one minute was all I got."
While he did not enter the game at the BMO Harris Bradley Center, McKinney Jones still did have the opportunity to relish the hometown support from his loved ones.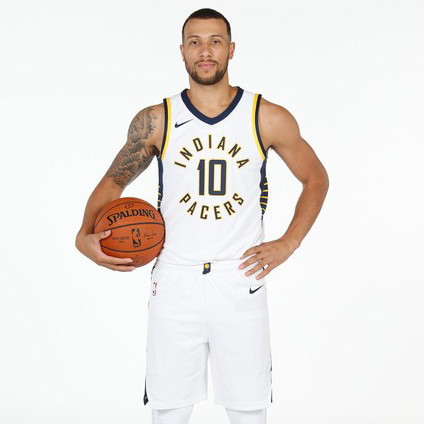 "Even warming up and kind of looking around and seeing all the people that I knew, looking for family and friends, it was still the experience of a lifetime, for sure," he said.
* * * * * * * * * * * * * * * * * * * * * * * * * * * * * * * * * * * * * * * * * * * * * * * * * * * * * * * * * * *
When he reflects on his brief stop in the NBA, McKinney Jones does not focus on the 191 minutes he did not play, but rather on the one he did that forever cemented his name in an exclusive club.
Other points in his career when he felt he earned a spot in the NBA and was not there are what bother him some, not his limited opportunity once there.
"When it comes to that 10-day, I just thoroughly enjoyed it," McKinney Jones said. "If anything, it was pretty surreal just kind of finally making it, knowing that I felt like I deserved it for so long."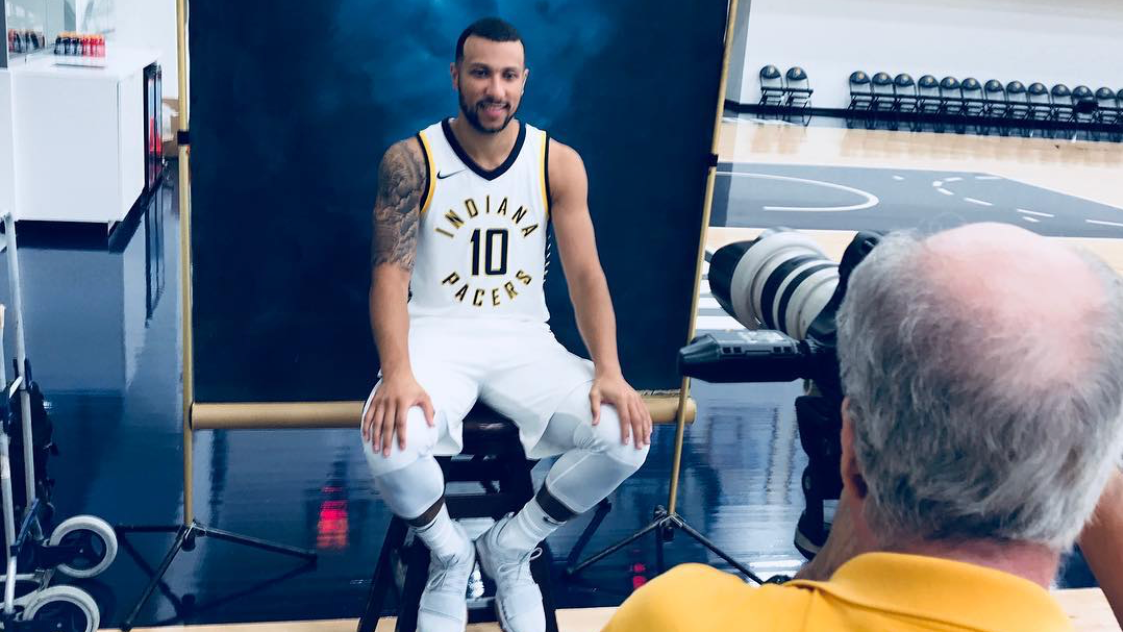 His path is quite similar to that of his uncle, who reached the NBA in March 2005, two months before his 30th birthday, and appeared in 10 games for the Orlando Magic.
"Keep chasing your dream and never give up" is what his uncle has told him throughout his professional journey, while also harping on the importance of consistently working hard.
McKinney Jones is certainly still chasing another NBA opportunity, but he admittedly has different priorities these days.
"People ask—I've definitely not given up on the dream, at all. I still think I'm at the top of my [game], at the peak," he said. "I'm in my prime years, but there are other factors that make it tough . . . Never say never, but there are definitely a lot more factors to take into consideration now with being married with kids."
McKinney Jones has two young daughters, Reese and Avery, with his wife, Courtney.  Like his college coach told him seven years ago, making money as a professional is now of the utmost importance.
The decision to turn down a quality contract abroad to compete for low pay in the G League with the hopes of getting a 10-day contract becomes more difficult when you have a wife and children to support.
"It's definitely a game of chess and if I was fortunate to have already been a millionaire, for example, and it wasn't about the money, I definitely would've just stayed in the G League every year, just to try to make it," McKinney Jones shared. "But having a family, you have to start taking a lot of other things into consideration. The years are numbered. So, how many years are you really going to go to the G League and, I like to joke around and say, play for free? But, I think each year you have a lot more to take in and think about."
Family and finances aside, one could argue that McKinney Jones should already have had another shot in the NBA given his consistent success from college to the G League to overseas.
In Levy's mind, though, the lack of opportunity has little to do with McKinney Jones himself and more to do with the situations and circumstances beyond his control.
"Those windows can be so small and sometimes it's just, call it bad luck, call it bad timing, but sometimes when you miss that window it just kind of shuts on you for whatever reason," Levy said ". . . I think that's kind of what happened with Trey. He had that summer where it felt like everything was trending in the right direction and then you get hurt and guys kind of just cross you off the list of who's available and you never kind of get put back on."
Returning to the G League may well help get McKinney Jones back on that list, but he has clearly put his loved ones first.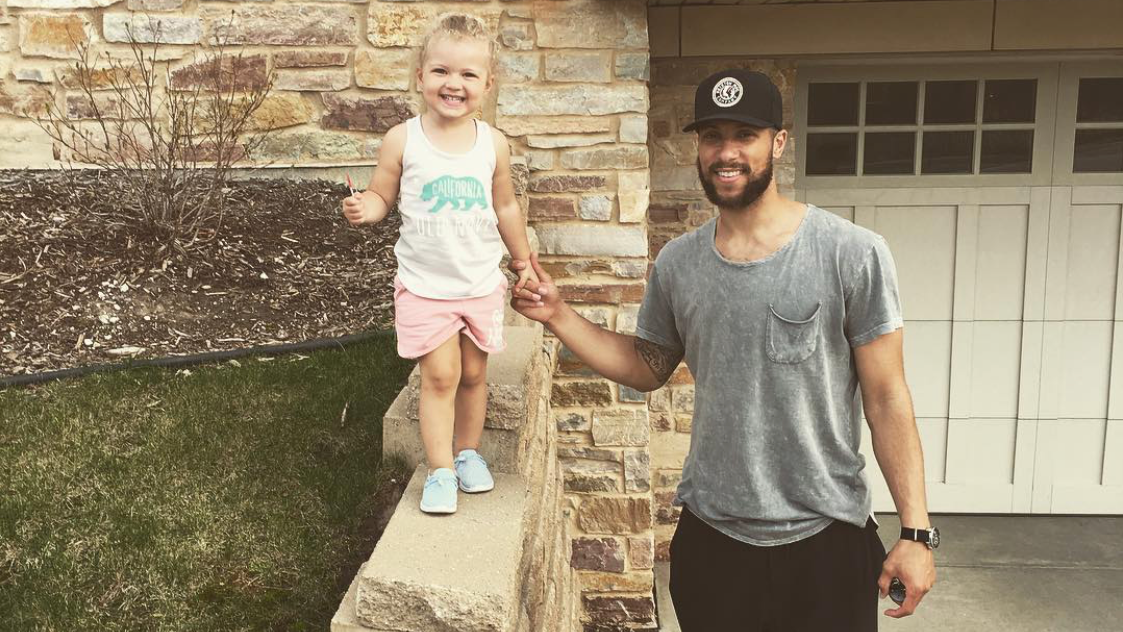 "You realize as an adult how important it is to make a living and to provide for your family," Larrañaga said. "So, I think he's made a lot of good decisions and has done a really good job."
* * * * * * * * * * * * * * * * * * * * * * * * * * * * * * * * * * * * * * * * * * * * * * * * * * * * * * * * * * *
Following his NBA stint, McKinney Jones finished the 2017-18 campaign in Fort Wayne. He helped the Mad Ants reach the playoffs for the fourth time in as many years there, something the franchise has done just once in its nine years without him.
After the season, McKinney Jones played in one game for the Spurs in the 2018 NBA Summer League in Salt Lake City. He also did get to compete for Team USA in World Cup Qualifying that summer, despite leaving the tryouts in February.
Both the incredible chance to represent his homeland and the culmination of his NBA journey are opportunities he may not have had if not for his unfortunate setback the prior summer.
"I wouldn't have even gone back [to the D-League] if it wasn't for my shoulder injury," McKinney Jones said. "But in doing so, it kind of opened up doors for the NBA and Team USA, two of the things that are definitely at the top of [the list of] things that I'll never forget when it comes to my career."
Once he wrapped up his play with Team USA, McKinney Jones, with an increased focus on making money to care his family, went to Japan for the 2018-19 season to play for Chiba Jets Funabashi.
This past season, he went to Germany and competed for Telekom Baskets Bonn. He recently signed with Gunma Crane Thunders in Japan for the upcoming 2020-21 campaign, but is unclear if or when he will be able to fly there due to the COVID-19 pandemic.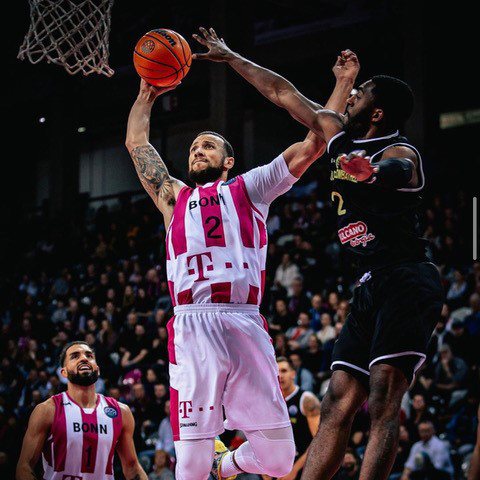 McKinney Jones has given some thought to playing in the G League this year if his deal in Japan falls through and other opportunities overseas are unavailable because of the coronavirus. There is, however, no definitive word he has heard on whether a G League season will even happen, keeping everything in a holding pattern at the moment.
* * * * * * * * * * * * * * * * * * * * * * * * * * * * * * * * * * * * * * * * * * * * * * * * * * * * * * * * * * *
McKinney Jones' experience at Miami helped ease his initial transition to professional basketball. Many of the players he competed with and against were used to being collegiate stars and had to adapt to new roles.
Meanwhile, McKinney Jones came from a loaded team at Miami that shared the wealth. Six Hurricanes had 20-point outings during the team's scintillating 2012-13 season and a seventh reached 16 points.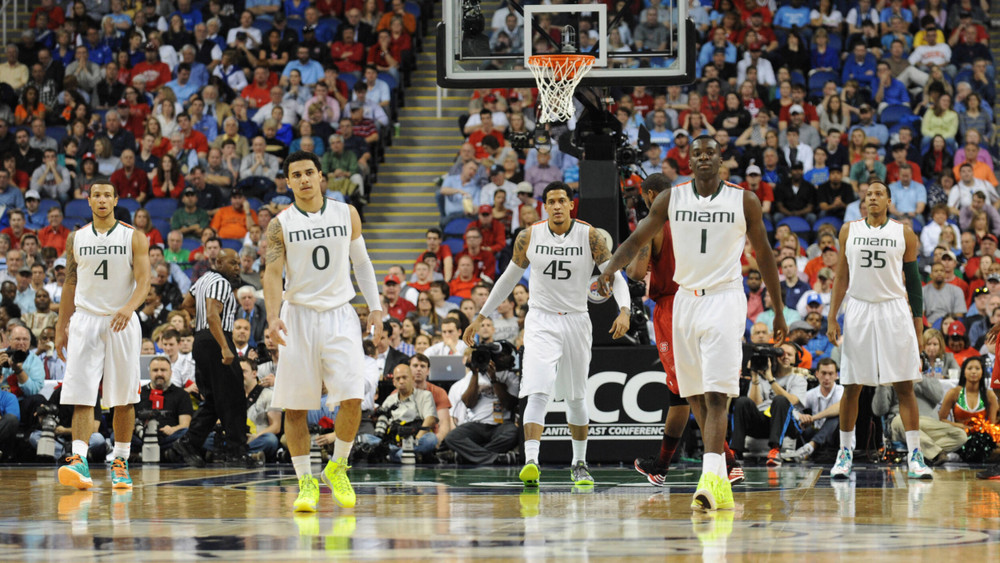 Shane Larkin, the 2013 ACC Player of the Year and a first-round NBA Draft choice, was the star, but the talented supporting cast was just as important. The rest of Miami's pieces all fit together and worked in unison to help the Hurricanes ascend as high as second in the national polls.
"I'm used to playing with a whole bunch of great guys. I didn't feel like the spotlight was being shined on me [in college, so professionally there was not a] shock in that sense where it's like, 'Man, I'm used to being the main guy on my team; now I'm over here and I have to share the ball or share the minutes with all these guys,'" McKinney Jones explained. "I think it prepared me. The team that I played on—our stats, our records, championships, whatever it is, will tell that story—we had such a special group of guys, one through eight. It was pretty deep.
". . . I think that's why we were so good is there were so many guys to just kind of pick up the slack if it wasn't so-and-so's night," he continued. "There was always a very, very talented guy to kind of pick it up and we were all on the same page and we were the true definition of a team and that's why we were so successful."
While it took McKinney Jones half a decade to reach the NBA after finishing his college career, the fact that he did so was no surprise to Larrañaga.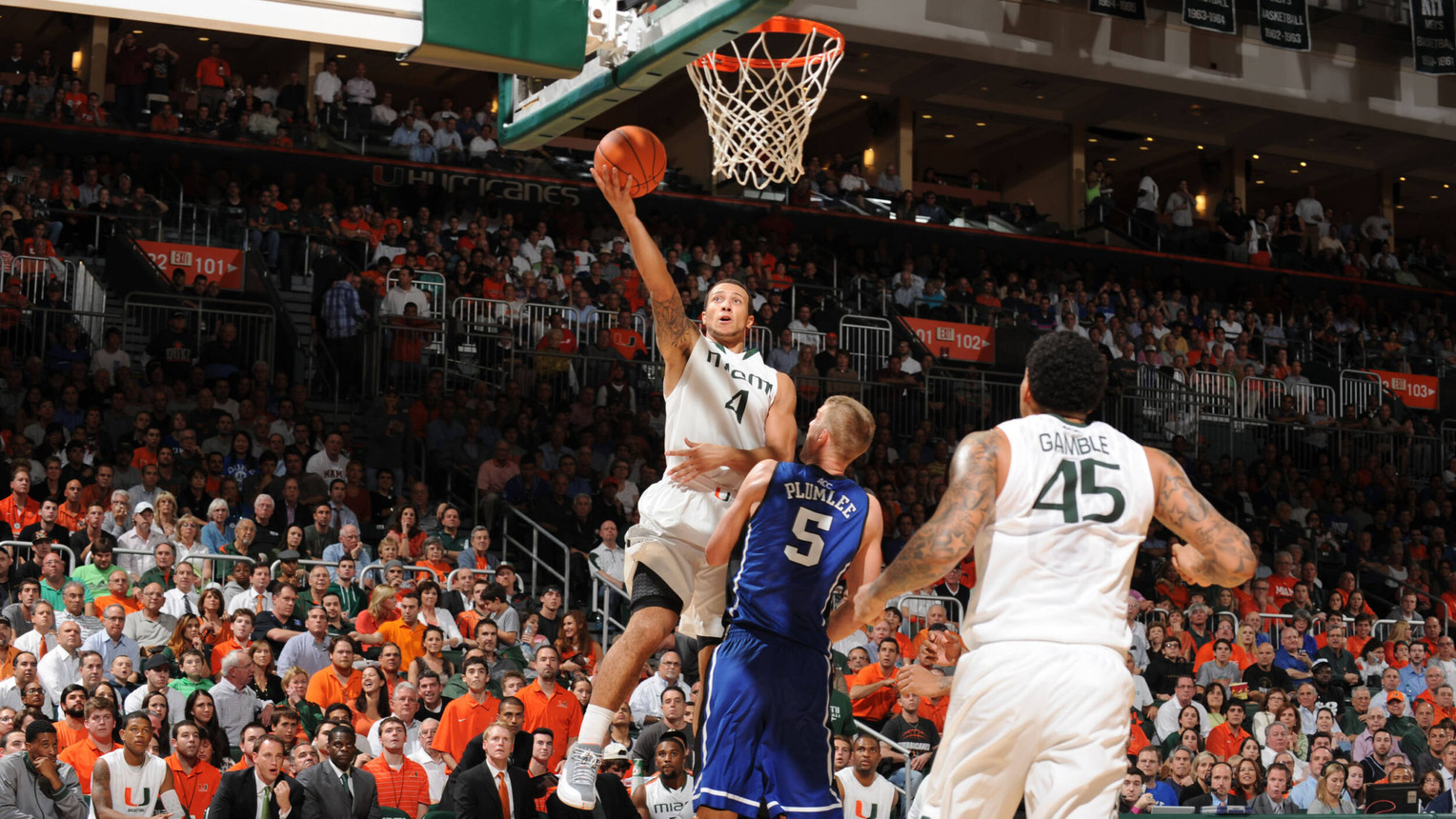 In fact, from the time McKinney Jones left college, Larrañaga felt like he had the tools, physically and mentally, to get there.
"He was able to play the one, two, three and four in college," Larrañaga shared. "To me, [he was] a guy who, despite the odds—going from a low-major to a high-major to the NBA is quite a challenge—he had both the athletic ability and the mindset that I thought he was going to be very capable of doing that."
Meanwhile, the lessons McKinney Jones learned from his coach not only aided him in more ways than just adjusting to professional basketball.
When McKinney Jones hosts his summer basketball camp, he gives the players a quote of the day each morning. That is something he got from Larrañaga's practices. Furthermore, his opening quote is one that Larrañaga used on the first day of practice each year: "Begin with the end in mind."
Quotes are not the only takeaways McKinney Jones has from his two years under Larrañaga's tutelage, though.
"One thing that I loved about him is just the wisdom he shared with us. He's obviously been around a lot of successful players and a lot of successful coaches, been around for a while. He was just great at sharing some of that wisdom and putting things in binders for us and suggesting books," McKinney Jones shared. "As I've aged myself, I've gotten kind of more into reading. I've come across some of the things that he talks about, [such as] 'Outliers,' the book by Malcolm Gladwell and the 10,000 hours theory where it takes 10,000 hours to truly master something. I've used that with talking to kids in my camps. So, some of the stuff that he taught us has still sort of stuck with me and I've been able to use that in my career, but also in teaching younger kids, as well."
Now, years later, the tables have turned and McKinney Jones is dispensing book advice to his coach.
After reading "Chop Wood Carry Water" by Joshua Medcalf, McKinney Jones thought of Larrañaga and reached out to him.
"One of the funny things Trey did was, he sent me a text about a book he had read and that he said, 'This reminded me of all the stories you would tell us. Have you ever heard of it?'" Larrañaga fondly recalled. "I hadn't ever heard of the book, but as soon as he told me what the book was, I ordered it and read it and texted back and said, 'Yeah, these are the kinds of books I've read for the last 30 years.'"
With his Hurricanes in the midst of a run to a third straight NCAA Tournament, Larrañaga could not join McKinney Jones' cheering section in-person the night he made his NBA debut.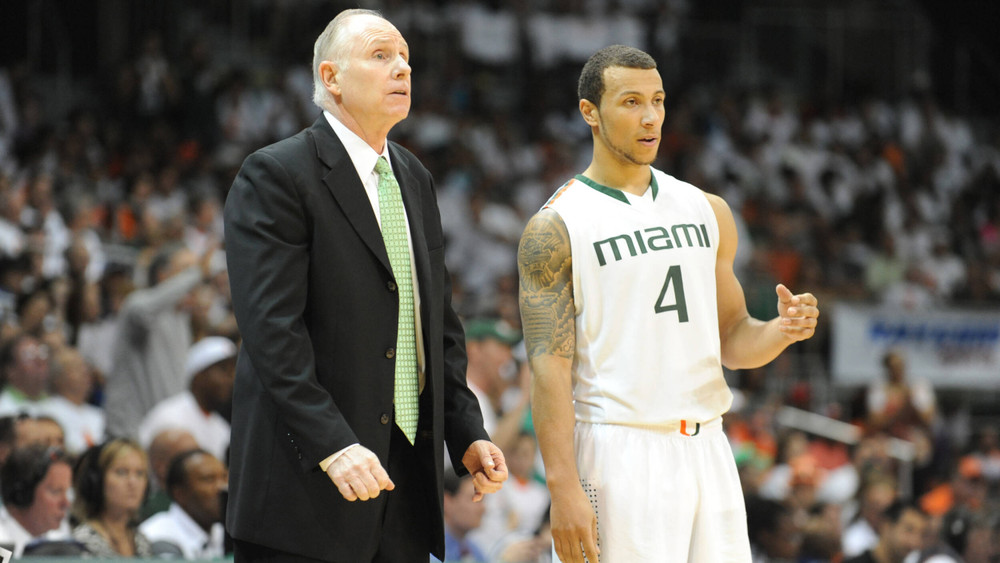 He did, however, support him from afar and feel the same joy he does every time one of his former pupils gets his first shot in the NBA.
"The greatest thrill for me, after a player leaves our program, is to see him enjoy success in whatever he pursues, but if his career continues in basketball and he ends up playing in the NBA, there's no greater reward for a coach," Larrañaga shared. "You just say to yourself, 'Wow, we helped him make his dream come true.'"
* * * * * * * * * * * * * * * * * * * * * * * * * * * * * * * * * * * * * * * * * * * * * * * * * * * * * * * * * * *
Fewer than 4,000 people have appeared in an NBA game since the league's inception in 1946-47. McKinney Jones' name will always be part of that select group.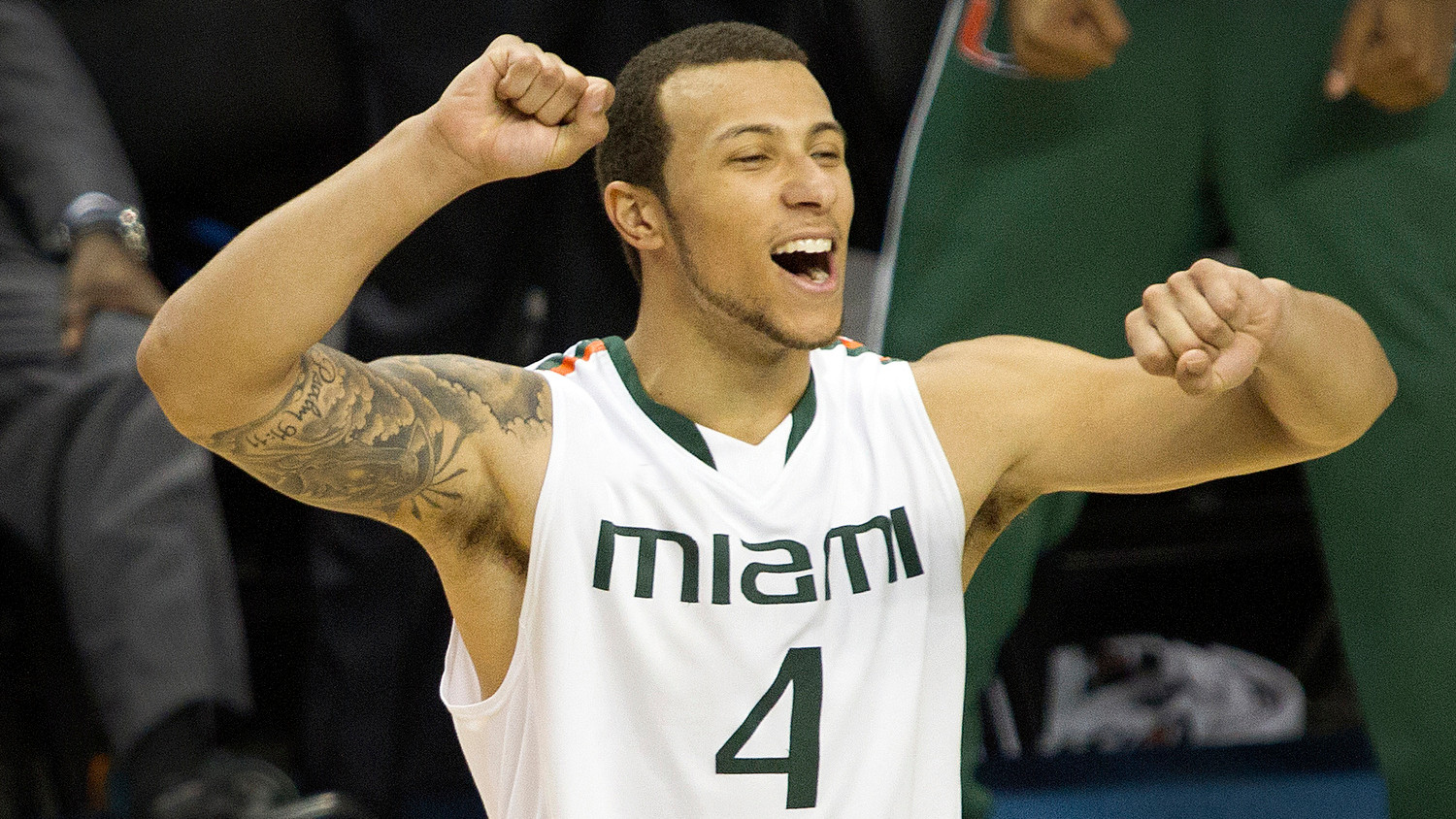 No matter what happens the remainder of his professional career, whether it lasts one more year or one more decade, he will forever be able to call himself an NBA player.
"Half of these kids grow up and say they want to play in the NBA," McKinney Jones said. "I was one of those kids. [I got] that opportunity."