CORAL GABLES, Fla. – Through two years in the NBA, Bruce Brown Jr., already owns 99 starting nods.
No current Detroit Piston has more total starts for the franchise during those campaigns than Brown, a 6-foot-4 guard out of the University of Miami.
Although it feels "normal" to Brown to be in the NBA, that does not mean he is not relishing the situation.
"It is crazy, though," he said. "It's a lifetime dream to play in the NBA and to actually make it and start in the NBA … is amazing."
After having his sophomore season at Miami cut short due to a left foot injury, Brown declared for the NBA Draft and went No. 42 overall.
He was confident he would make his presence felt right away, but did not expect his role to be quite as large as it has been through two seasons.
"Just the way I'm built, I'm a dog out there. I don't give a damn who you are, I'm going to go at you," Brown said. "I thought I would make an impact quickly, but starting that many games, I didn't think that was going to happen, though."
Jim Larrañaga, Brown's head coach at The U, was also confident his star pupil would be able to perform at the highest level.
He did, however, feel that Brown would be best suited in a particular role as a professional and Brown has settled into just that position.
"Ed Stefanski is the [senior adviser] of the Detroit Pistons … and when he came down to scout Lonnie Walker and Bruce Brown, he asked me about Bruce," Larrañaga recalled. "I said, 'He is going to be an NBA point guard. He's 6'4, athletic, but a very, very good decision-maker and the more experience he gets at the point guard position, the better he's going to be. Plus, he's a heck of a defender and rebounder, no matter where you play him. The only thing Bruce really needs to do to really solidify himself is develop a more consistent jump-shot.' And that's what I told Ed and they're playing him at the point now and he's doing great."
Brown displayed many of his offensive skills during his second year in the NBA, making significant strides in nearly every such category. He even had near triple-doubles against the Houston Rockets and Denver Nuggets, two of his finer NBA memories.
The Boston native, who has also enjoyed playing on the road in his hometown, improved his field goal percentage by 4.5 percent and his 3-point clip by 8.6 percent, to 44.3 and 34.4 clips, respectively. Additionally, Brown doubled his scoring average to 8.9 per game and over tripled his assist average to 4.0 per outing.
"I think it was just a confidence thing because my first year I came in I wasn't making a lot of shots, so that really ate at me a lot. So, really, I just wanted to work as hard [as possible] in the summer," Brown shared. "I actually went back to Miami and was there all summer working out in the gym. I was just working on shooting and really creating space and reading defenses. The big thing was confidence. After you get done with that first year, I felt like I was supposed to be in the NBA, I deserved to be in the NBA. So, why not feel like that?"
Even with his offensive improvements, Brown still knows his bread is buttered on the defensive side of the ball.
His focus on that end of the floor is what has made it "pretty easy" for him to handle the increase expectations placed upon an NBA starter.
"My role on the team is to play defense and score when I have the opportunity to," Brown said. "Make an open jump-shot when I'm open, but really, my big thing on this team is to play defense on the best offensive player on the other team every night. So, I really just try to lock in and do my best at that every night."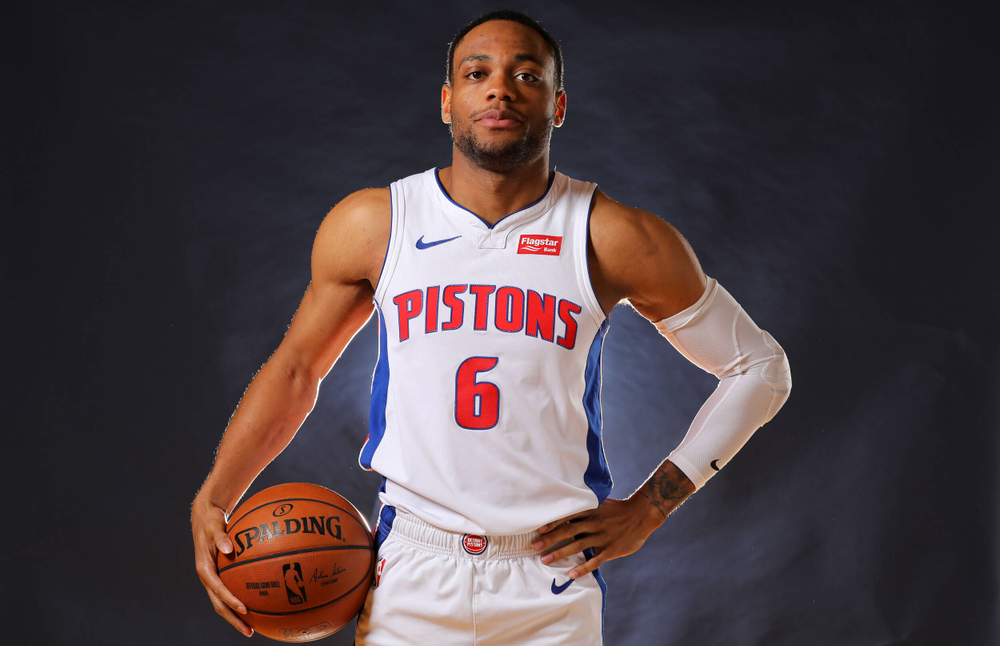 Brown possesses many of the natural attributes one looks for in a defensive stopper. He has size, speed, athleticism, quickness, length and effort.
In the NBA, though, that is not enough to be a lockdown defender. Thus, Brown has done his homework off the court to aid his play on it.
"I watch a lot of film. I try to look at keys guys try to do, like where they like to be, where their spots are," Brown said. "Because in the NBA, it's all about spots for most guys. They get to their spot and they score automatically, 100 percent of the time. So, really, just trying to beat them to their spot and make it kind of difficult for them."
To Larrañaga, a key component of Brown's defensive prowess is his ability to defend multiple positions on the hardwood.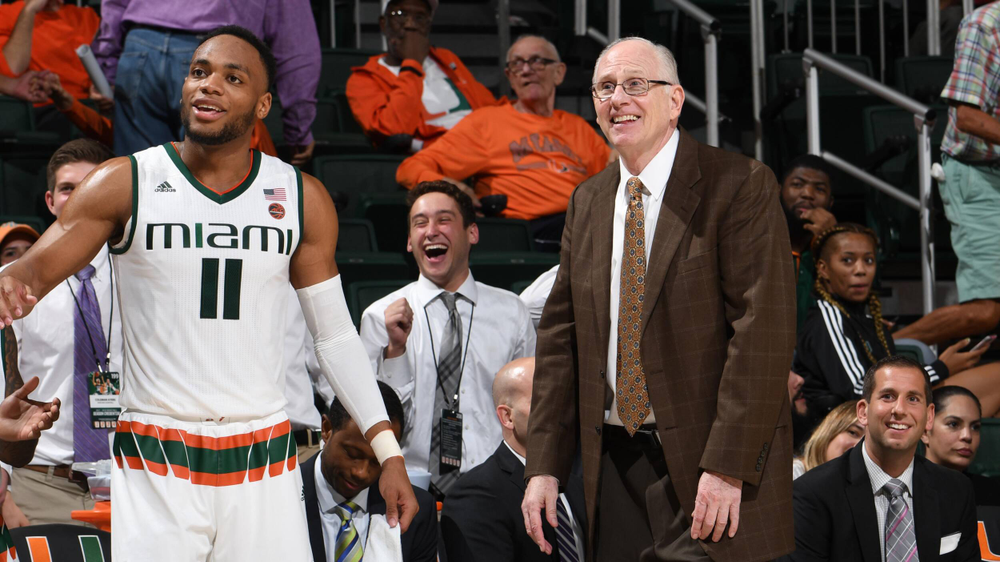 The two-time ACC Coach of the Year compared Brown to Jimmy Butler, Draymond Green, Kawhi Leonard and Marcus Smart in that regard.
"They enjoy the physical battle. They're all very, very strong," Larrañaga explained. "Bruce is very strong, he battles you for every inch of the court and he has clearly defined himself as a young player in the NBA, as someone very capable of guarding some of the greatest players in the NBA, like a James Harden. I watched him guard James Harden one night and he gave James Harden fits about as much as you can.
"…He's learning and he continues to make progress defensively, but his physicality, his mental toughness, his understanding of how much you have to focus your energies to be a good defender [are all great]," Larrañaga continued. "It's not enough just to guard your own man. A lot of guys can do that. You got to make the guy's job miserable, you got to be able to switch and guard other guys, you got to be able to help when a teammate needs help. He's got a very high ceiling defensively."
Brown has also extensively studied film of Kemba Walker, a guard whose defensive tenacity Brown respects and, coincidentally, plays for Larrañaga's son, Jay, the Boston Celtics' top assistant coach.
As his reputation as a defensive stalwart continues to rise, Brown hopes to grow it even more and has a lofty aspiration on that front. Knowing his offense needs further development, he also has goals on that end of the floor.
"I want to make an All-Defensive Team at some point, so I'm going to strive for that," Brown shared. "And then offensively, my assist-to-turnover has to get better, obviously. It's not bad, but I want it to be better. And then offensively, when I'm open, just [do a better job of making] shots."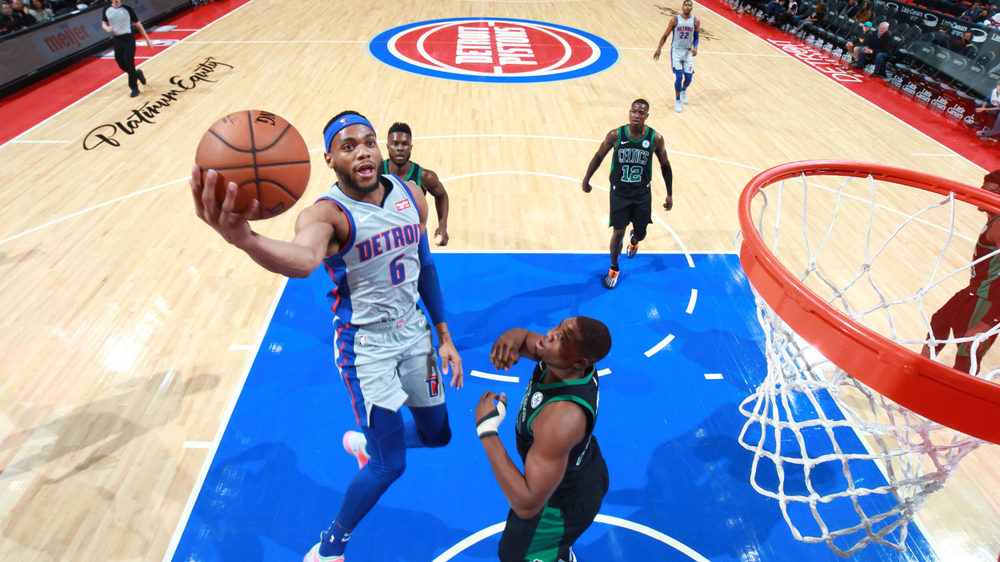 Over two years removed from his days as a Hurricane, Brown said he does still "miss Miami."
While he helped the Hurricanes make a pair of NCAA Tournaments and post several major victories, his fondness for his alma mater is more about the people he shared it with than what happened on the court.
"Everything about that. The school, people," Brown said of what he misses about The U. "And then in the NBA, it's just like a different feel. You never get that opportunity to just be around your guys again. Because when you get to the NBA, everybody has family. You don't chill in the locker room like you used to. We used to sit in the locker room for like two hours after practices just talking and joking and having fun."
Two of Brown's ex-Miami teammates, Lonnie Walker IV and Dewan Hernandez, are also in the NBA and he keeps in touch with both of them.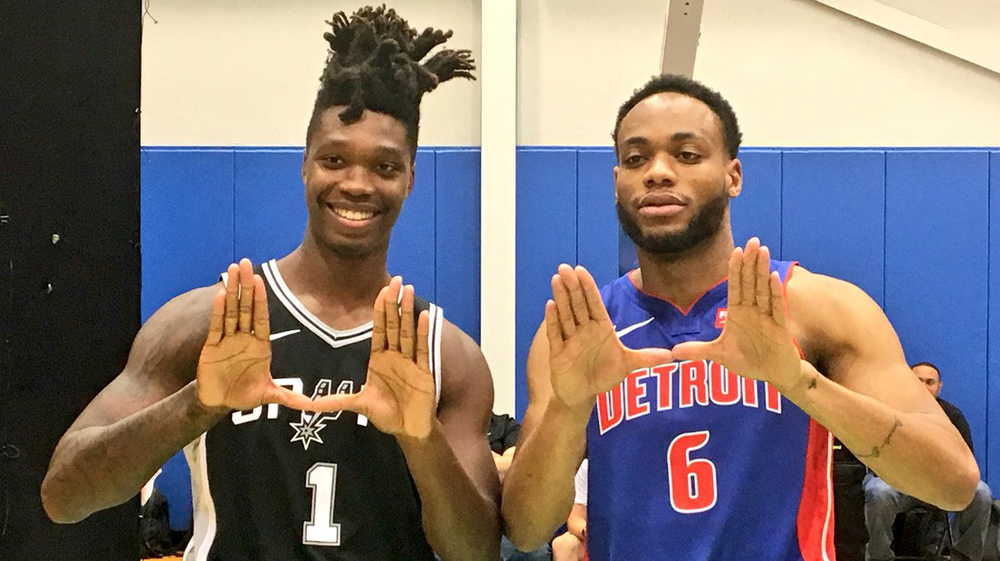 Brown stays in contact with Larrañaga, as well. While his former coach does not share too much advice, there is one particular message he does pass along.
"The only thing I've shared with any of my players is to know there's always someone trying to take your job," Larrañaga said. "So, don't ever think you've made it because the first time you relax and think, 'Oh, I'm a starter in the NBA, so I've made it,' there's going to be some rookie that's going to try to take your job. And so you're constantly having to continue to improve."
Brown noted Larrañaga and Miami associate head coach Chris Caputo have also reminded him to remain confident and not think too much on the court, but rather "just go out there and do it."
Beyond that, Brown, who said it "means a lot" to represent the Hurricanes in the NBA, also credits his seamless transition to the sport's highest level to his playing days at the Watsco Center.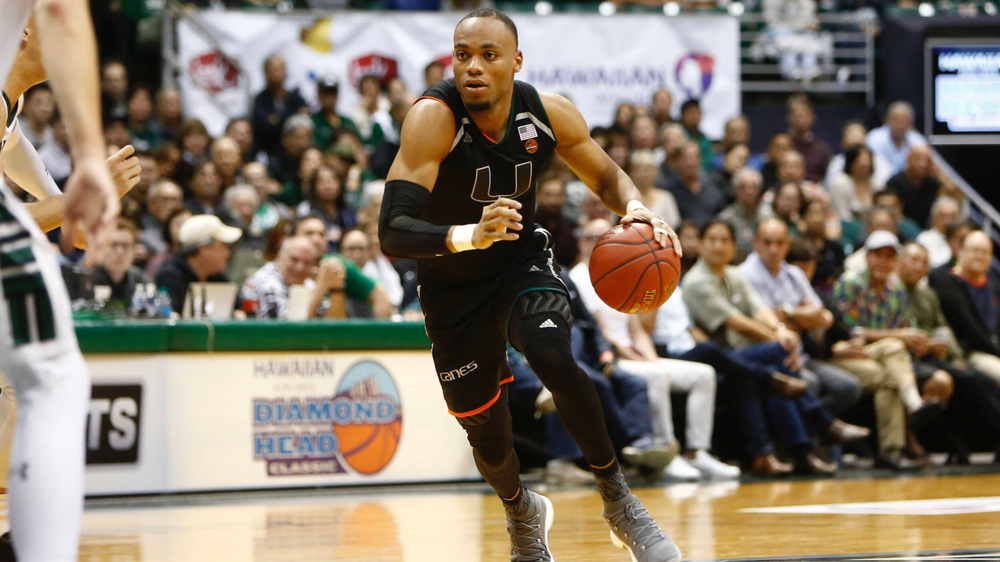 "The way Coach L and the coaches run their system made it an easy, easy adjustment for me to get to the NBA," Brown explained. "Same terminology. Practices are kind of the same. We do all the same stuff—the closeouts, everything is literally the exact same as an NBA practice."
On Larrañaga's end, that similarity between the instruction he gives his players and what they will receive at the next level is far from an accident.
In fact, the 10th-year Hurricane head coach makes it a specific point to give players that experience before entering the professional ranks.
"Everything about our recruitment is to try to find guys whose ambition is to play in the NBA—that their goal is to develop their game so that they're ready to play in the NBA as soon as they arrive. And so, our offensive and defensive schemes are all about preparing you for a shot at the NBA, whether you're drafted or a free agent," Larrañaga said. "…Using NBA terminology within our system, I think really makes guys feel very confident and comfortable because they know what their NBA coaches are asking for from day one."
There is no doubt Brown now has the scheme, terminology and the system down pat in Detroit, now entering his third season with the organization.
Up next for Brown, as well as his teammates, is helping the Pistons take the next step to get back where they want to be.
"Me personally, I'm just going to get better. I know everybody that's here working out right now is trying to get better," Brown said. "We made the Playoffs my rookie year and we're trying to get back there because we had a down year last year. So, everyone is just trying to get better and be ready for whenever the season starts."
All Detroit Pistons action photos, as well as solo posed photo, courtesy of NBA Entertainment/Getty Images