Barr Set for Reunion in Year 1 in Coral Gables
When head swimming coach Andy Kershaw first met Savannah Barr on the recruiting trail, it was not her blazing times in the freestyle or her rising prowess in butterfly that stood out.
It was her demeanor.
"We just saw a good person," Kershaw recalled. "We saw character traits that we knew could translate, to where you feel good about her being another rock for the program. Based on the times, we knew she had the talent. When we can identify the character traits, it's like a gold mine – and in in her instance, it's gold that hasn't been mined yet."
Barr, one of the top freestyle swimmers at Riverview (Fla.) High School and the Sarasota YMCA Sharks, was immediately struck by Miami during her first conversations with Kershaw and visits to campus.
She committed to Kershaw and the Hurricanes in April of 2019.
To me, it had to be a very good balance between academics and athletics. Miami is the perfect example of that. It made a very big difference seeing how amazing the team culture was at Miami and the culture in general at the school. It wasn't a place for self-centered people. Everyone is helping each other and is there for everyone else.

Savannah Barr
One of those people Barr may rely on in the early going will be a familiar face; rising sophomore Isabel Traba, who also hails from Sarasota and with whom Barr swam during their time in club swimming. Traba, who enjoyed a strong freshman year of her own last year, returns as one of Miami's top point-getters in her second season.
The duo have been the best of friends since rooming together during Barr's first ever travel meet in eighth grade. Despite the age difference – with Barr in the junior contingent and Traba being with the senior group, as a ninth-grader – something clicked.
"When we got to room together at that meet, we kind of just bonded," Traba said. "The rest is history. We hit it off and we've been pretty much best friends ever since. I'm so excited that she's coming to Miami."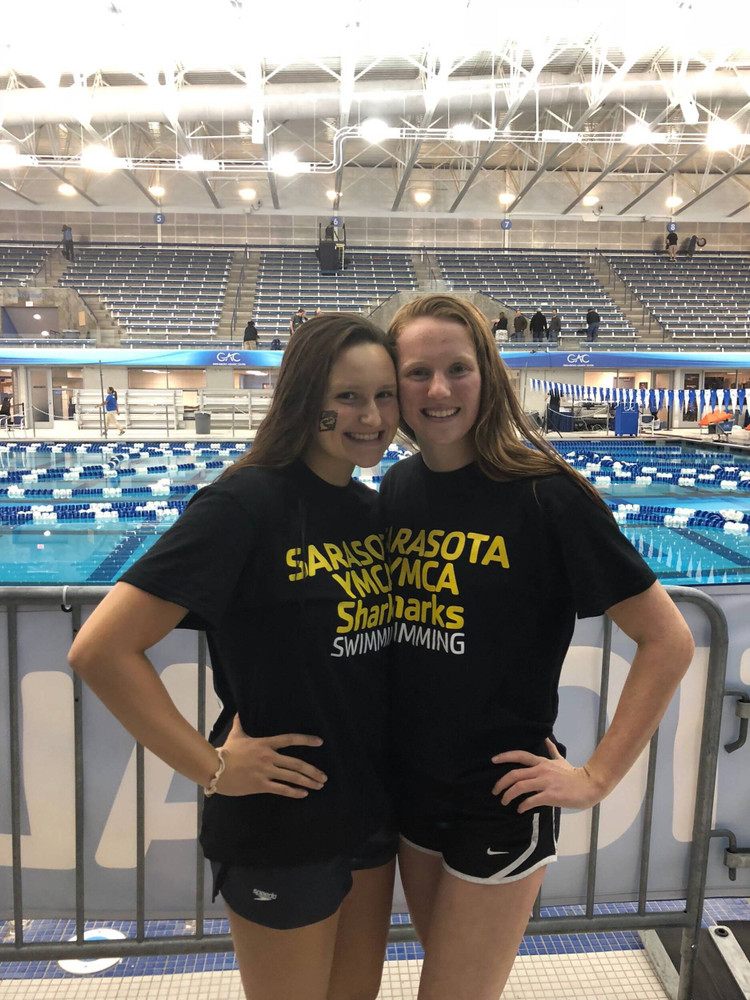 Barr made headlines this past July when she shaved eight seconds of her lifetime-best time in what was considered a secondary event – the 200-yard butterfly. She finished in a blazing 2:00.69 at a summer event at the Selby Aquatic Center in her hometown.
Traba says that she expects Barr's transition from high school swimmer to collegiate student-athlete to be seamless.
"I think she's going to be an awesome contributor – not just because she swims really fast, but she's one of the most hard-working people that I know," Traba shared. "I know that by being herself and working as hard as she does, she's not only going to better herself but she's going to better everyone around her, which is a very good thing."
Next week, Barr will be moving on campus with a talented group of freshmen who expect to play a significant role for Miami in 2020-21 and beyond.
Kershaw lauded the efforts of prior recruiting classes which have helped Miami build that momentum to get to this point.
"You can't talk about the incomers without talking about the senior class and the senior class before them and the one that came before them. It has been a snowball that has been building. Tanja [Kyllainen] and I aren't doing anything differently on the recruiting end. I've been working hard in that area for a long time," Kershaw said. "The credit goes to the people who have come and built the culture, built the program and backed it up with performances. That puts people on notice, including the coaches who send swimmers to our programs. That builds trust, and I think that's what we're seeing."
Barr said that, despite the on-campus ramifications of COVID-19, she is excited to take the next step in her swimming career when she moves in next week. She will be taking classes in the Miami Herbert Business School as she begins her career as a Division I student-athlete.
"I don't know what to expect since it's so different this year," she said. "I know Andy and Tanja are going to do their best to make everything feel as normal as possible and give everyone the season we can be hoping for. I'm excited to be able to help contribute and be a contributor to such an awesome program and such an amazing school."