MBB Earns NABC Academic Distinctions
CORAL GABLES, Fla. – The University of Miami men's basketball team received multiple academic accolades from the National Association of Basketball Coaches (NABC).
As a group, the Hurricanes picked up an annual Team Academic Excellence Award, as announced Wednesday afternoon. The recognition is bestowed upon all collegiate men's basketball teams with a cumulative GPA of at least 3.0 for the academic year.
The Hurricanes' 13 players combined to post a stellar 3.07 GPA during the 2019-20 school year. Miami is one of seven ACC schools on the list, alongside Clemson, Louisville, Notre Dame, Pittsburgh, Virginia and Virginia Tech.
Individually, both Nysier Brooks and Willie Herenton garnered NABC Honors Court distinction, as announced Thursday morning. The plaudit goes to undergraduate student-athletes in their junior or senior academic year who concluded the academic year with a cumulative GPA of at least 3.2.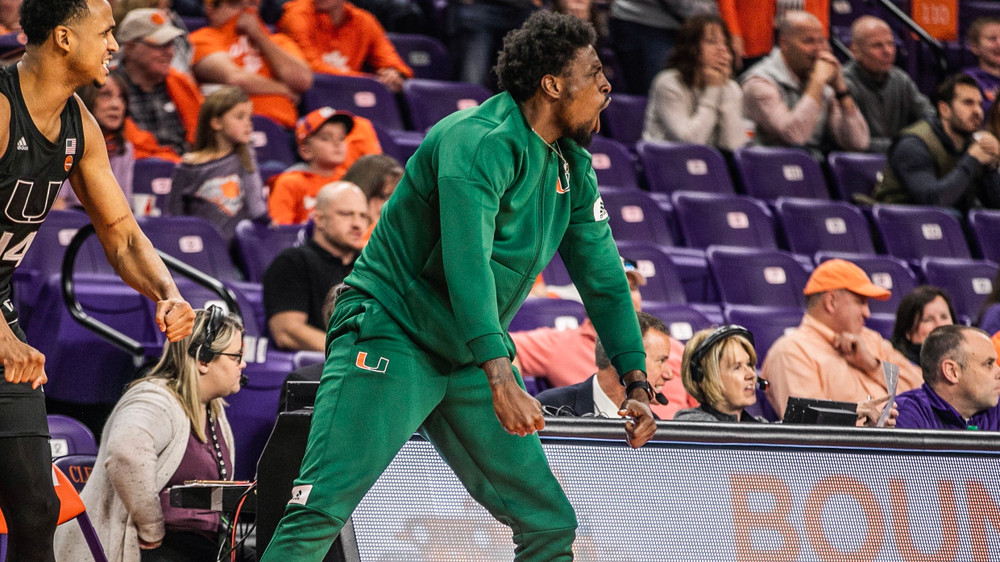 Only five other ACC schools—Florida State, Louisville, North Carolina, Pittsburgh and Virginia—had players honored. Brooks and Herenton were among a select group of 15 ACC student-athletes to make the cut.
A center from Philadelphia, Brooks logged a 3.29 GPA as a senior in 2019-20, his first year at Miami after transferring from Cincinnati. The criminology major owns a 3.3 cumulative GPA for his college career.
Herenton, who hails from Lincolnshire, Ill., logged a 3.24 GPA during his junior year. The guard is majoring in economics and sports a 3.24 cumulative GPA as a collegian.