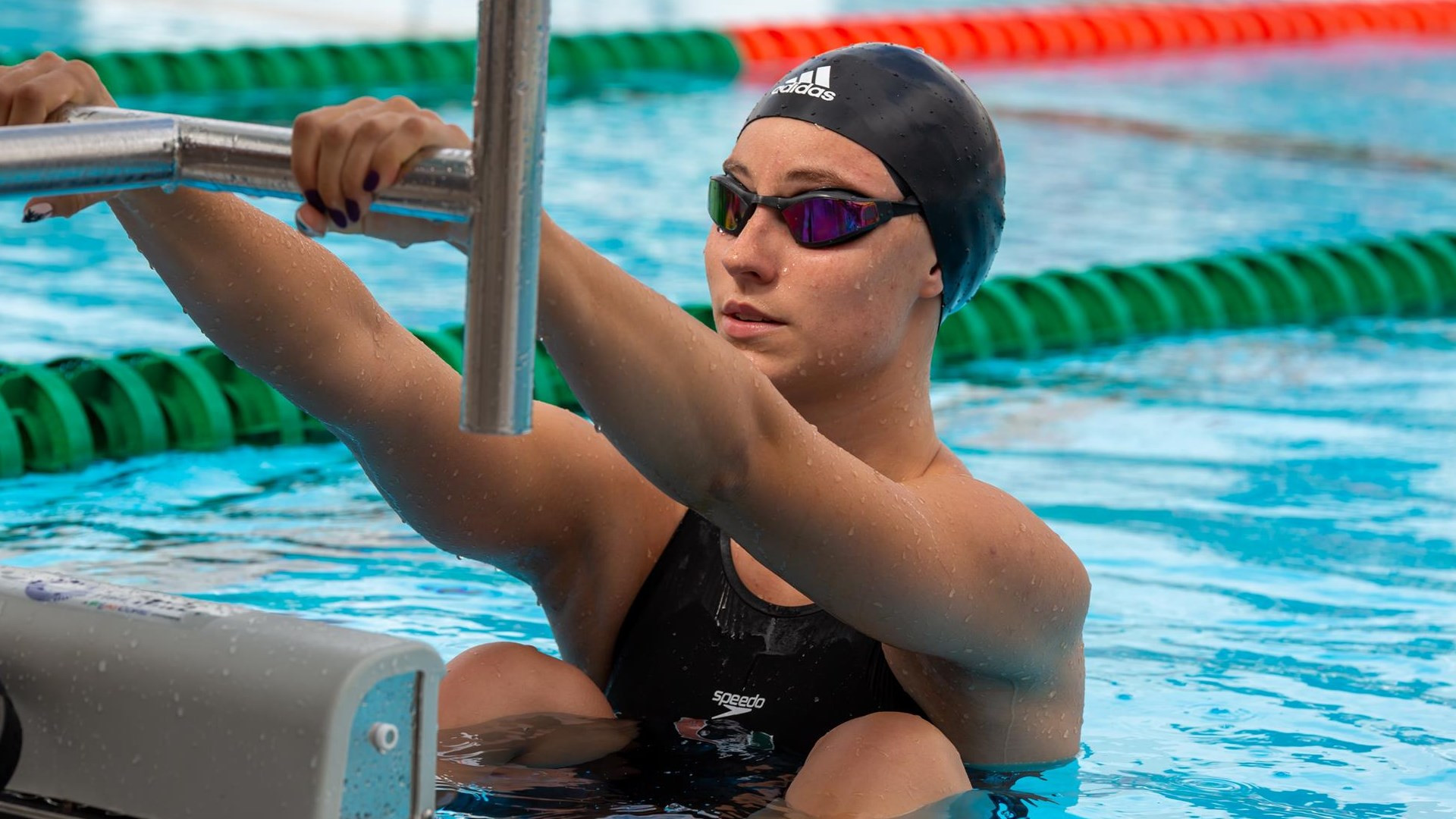 It would have been perfectly reasonable for Alaina Skellett to hang up her swim cap for a few weeks, recoup some energy and try for it later in spring.
After all, she had just wrapped up the four-day ACC Swimming & Diving Championships in Greensboro, N.C., an exhausting culmination to every swimmer's season. But there she was the next day, making the 75-mile trip with some supportive teammates to the Triangle Aquatic Center in Cary, N.C., for a long-course time trial meet on Feb. 23.
Skellett, determined to earn a U.S. Olympic cut time in the 100-yard backstroke, never wavered.
"It helped having my best race the last day of ACCs," Skellett said. "It felt like I was building up steam throughout the meet. That feeling going into the long-course meet, I knew I was improving and that I had a little more gas in the tank for it."
And even after missing the cut time of 1:02.69 by less than three-tenths of a second in the morning's preliminary round, the Flint, Mich., native wasn't discouraged. She had just posted her best time and knew there were small tweaks that could put her over the hump.
Head swimming coach Andy Kershaw said the question of competing in a time trial later in the afternoon wasn't even out of his mouth before Skellett had her answer.
"I could barely get through the sentence before she said, 'I'm doing it,'" Kershaw recalled.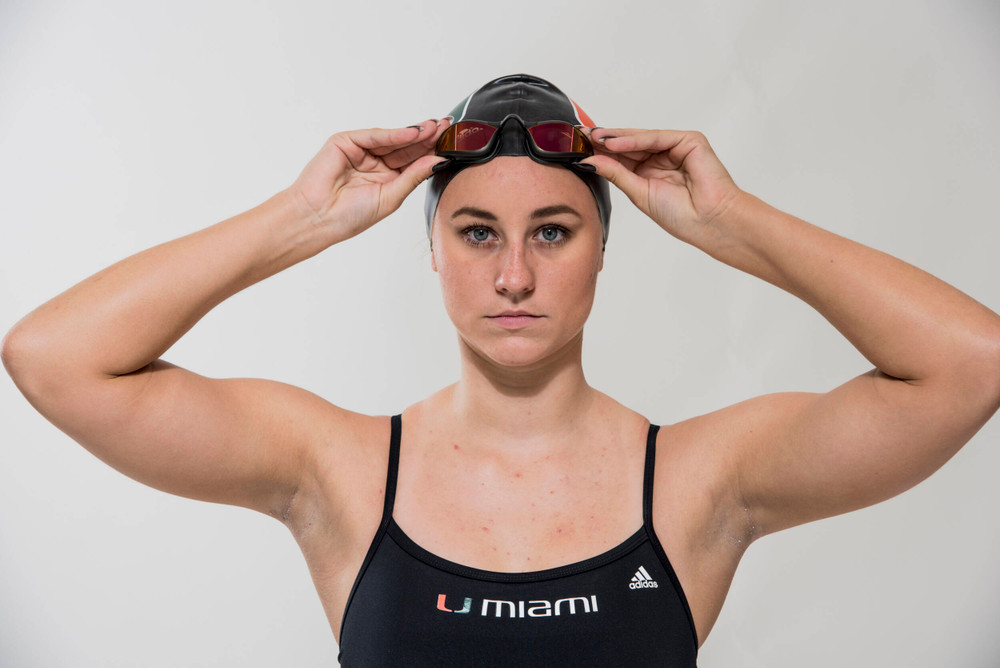 Assistant swim coach Tanja Kylliainen, herself a former ACC champion and Finnish Olympian, said she had never done what Skellett was attempting to do.
"It speaks so much to how she's able to come back right after the biggest meet of the year, the biggest high of the season, and get up and race the next day, miss it in the morning and then she can turn it around in that instant," Kyllaininen said. "I can say as a swimmer, I don't think I've ever been able to do that…Sixty minutes later and say, 'I'm going to go again.'
Miami's coaching staff were first-hand witnesses to the growth in Skellett, who set the school record in the 200-yard backstroke three meets into her freshman season in 2017-18.
"I think she has really stepped into her own in a lot of ways," Kyllainen said. "She has an innate ability to go out there and have a gamesmanship attitude.  When she's confident and prepared, her mindset is, 'I got this. I'm going to take these girls down.' That's not something that you see in every single swimmer."
Miami emphasizes short-course and long-course racing throughout the year, and that versatility helped Skellett at a time she needed it most.
"Long course is a totally different mindset than swimming short course," Skellett said. "But luckily, swimming at The U, we have the opportunity to train in both. We were doing that throughout the season, so I was ready to go."
For Skellett, having her teammates on hand for meets is as critical as any mid-meet fixes that she might need to make. Swimming in a lane bordering the wall is important to the junior, so she can see the faces and hear the cheers of her teammates.
"My team is amazing at helping people get through whatever they're going through. We all went 'together to the blocks' – that's what we say all the time. The whole team was pumping me up and we were all ready to go."

Alaina Skellett
She was happy to see her seeding for the time trial put her in a lane right next to her closest supporters.
Kershaw helped coach Skellett through pre-meet jitters, as the duo discussed the necessary tweaks.
"He is an amazing coach, and what makes him so amazing is the fact that he is able to form those connections with all of his swimmers," Skellett said. "He gets to know us as we grow with the program, and what we need to succeed…and being mindful of the races is helpful, because I like breaking down the races, which is also his forte. I think we kind of geek around that aspect of racing together."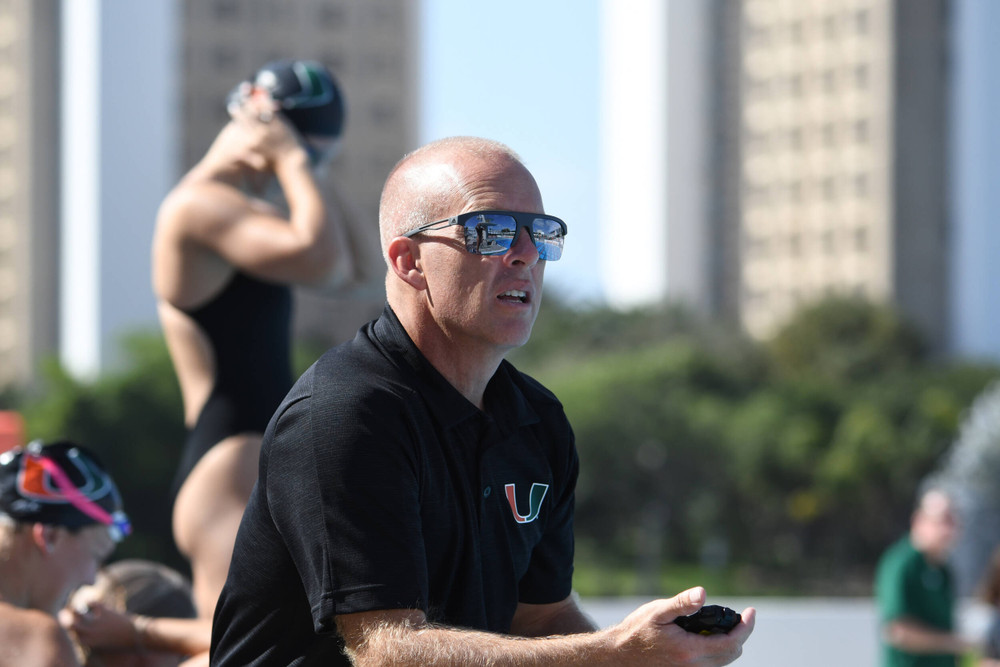 For Kershaw, the eventual outcome of the time trial was near certain early on.
"By the time she was halfway through the race, I pretty much knew she was going to do it, as long as she held it together," he said.
As all eyes in the building turned to the scoreboard, cheers from the University of Miami contingent were loudest.
1:02.35.
Skellett earned herself a berth at the 2020 U.S. Olympic Trials in Omaha, Neb., setting a personal record in the process.
Teammate Zorry Mason was timing for Skellett and captain Sydney Knapp was also behind her in the blocks, going berserk on the deck as she touched the wall to earn the elusive time.
"I remember seeing the two of them and seeing Andy go insane and it was so hard to process what had actually happened, so I relied on those cues of my team and coaches freaking out to help realize it," Skellett said.
And even asked about the COVID-19 pandemic delaying her dreams of wearing a 'U' swim camp in the U.S. Olympic Trials, Skellett can't help but smile when she thinks about partaking.
"I'm excited because it gives my teammates a few more months to get their cuts," she said. "I know some of them are so close to getting it, and that with this extra time, they're going to be able to nail it. We're going to be a force to be reckoned with when we get to that meet."