Back in her hometown of Marshfield, Mass., Emma Tucker learned of an opportunity to help give local children a graduation-esque experience previously taken away from them due to the ongoing COVID-19 global pandemic, and the sophomore forward did not hesitate to jump into action.
Hearing the news from her father, David Tucker informed his daughter about the volunteering opportunity which would involve handing out diplomas to a local soccer club called the Hotshots, run by her first coach.
"That is awesome, I definitely want to help as much as I can," Tucker said she told her dad. "So, I just went down to the local boys and girls club and just helped give out diplomas, stamps and shirts, and it was just awesome to see the smiles on all of the girls' faces."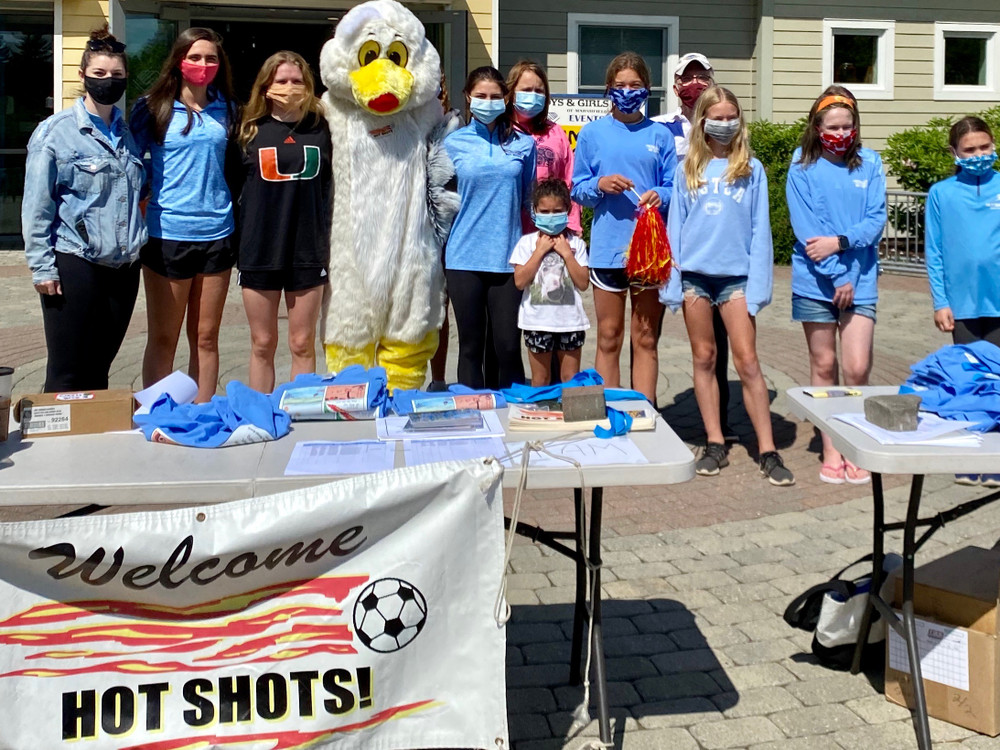 A program that originated in her hometown, it is an opportunity for girls ages 2-7 to participate in their first sport as well as learn the fundamentals of soccer alongside their parents who also are encouraged to take part.
"Overall, the experience was awesome for everyone involved. I think it was a really good time especially after being quarantined for months," Tucker said. "It was just good to have safe human interaction and see everyone's smiles and joy in the moment."
Along with the volunteering opportunity, Tucker is looking forward to the upcoming fall season.
"If everything goes as planned, I am just looking forward to being back and seeing everyone, as well as getting back into the grind," Tucker said.
Despite not seeing each other in person every day, the sophomore explained how she still feels connected with the squad thanks to the efforts from the coaching staff.
"The team Zoom meetings have definitely helped with keeping the connection alive and the coaches have been doing a great job of showing us film and keeping everyone connected," Tucker said. "From a fitness standpoint, I have been recovering from an injury that took place in the spring, but I have been doing workouts in the pool and listening to a couple pointers from [assistant strength and conditioning coach] Trey [Watson] and [assistant athletic trainer] Karl [Rennalls] to keep building up strength."
In addition to online team meetings and voluntary workouts, Tucker explained how calls with former UM standout soccer players have also been very inspiring.
Set up through the coaching staff, the team has had the opportunity to speak with Gracie Lachowecki, Shannon McCarthy, Erinn McGovern, Grace Rapp and Phallon Tullis-Joyce, who have each shared their personal experiences while playing at Miami and following graduation.
"I think the calls have been awesome to just kind of get different perspectives of the older girls and what they kind of went through at Miami. I think that a common theme with all of the talks, is just having the entire team come together and get on the same level and same page. Because what I heard from each of them is that they believed it was a game changer when the team had a really good bond both on and off the field."

Emma Tucker