The days can be long, the weeks tend to be longer.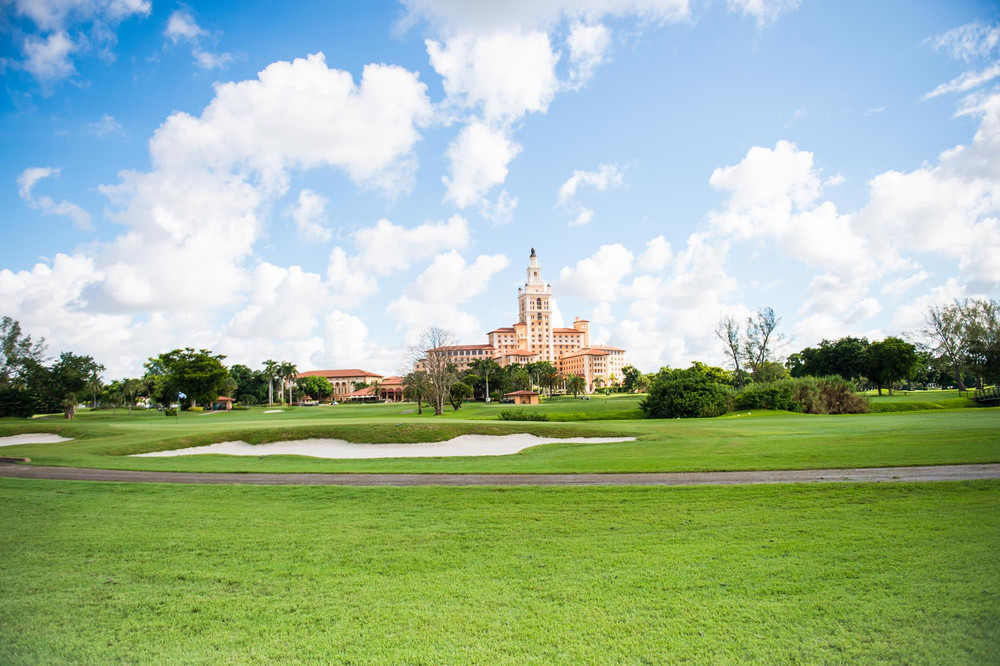 However, for a rising senior on the University of Miami women's golf team, the time committed is worth it because Kristyna Frydlova is doing what she loves.
Beginning her typical week at 7 a.m. with a yoga session or other various types of team workouts, Frydlova and the Hurricanes then travel to the Biltmore Hotel and Golf Course for a three-hour practice session. She then returns to campus for several afternoon classes and once a week endures a lab that lasts until 9:30 p.m.
During my freshman year, I had a meeting with my advisor, who mentioned something that really stuck in my head. He told me, 'Now is the time to give it your all, so that you can live your best life and do what you love in 10 years.' I love playing golf, traveling and I also love learning about the human body in my biochemistry classes, so basically, I'm really enjoying all that I'm doing and that's turning the obligations into a pleasure. Like the quote says: 'Choose a job you love and you will never have to work a day in your life.'

Kristyna Frydlova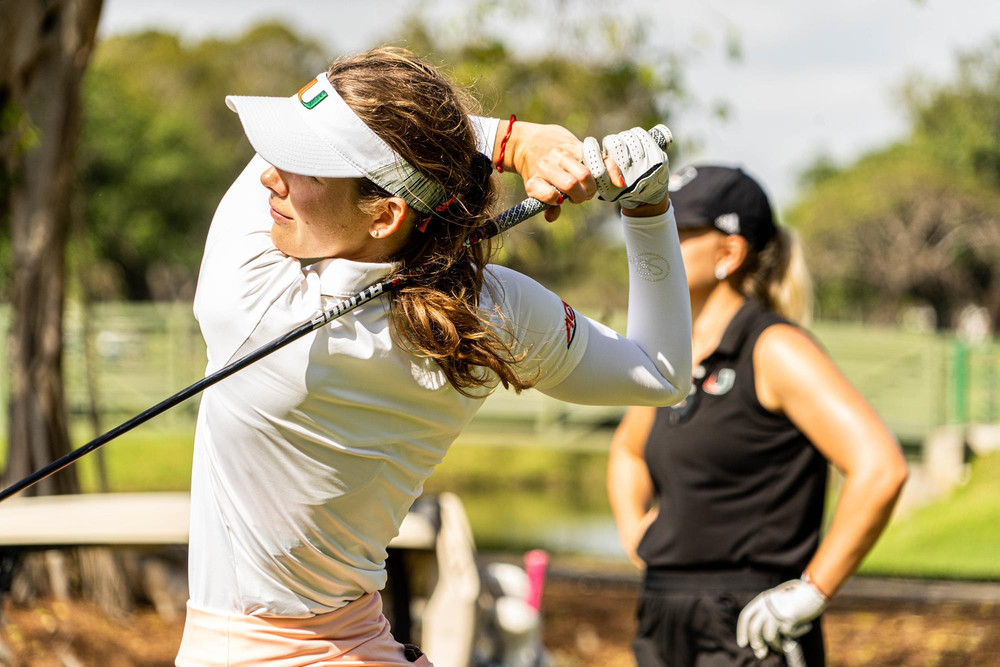 Majoring in biochemistry, with a minor in psychology, focusing in psychobiology, Frydlova boasts a near perfect GPA (3.939) and has been honored through her first two seasons as a WGCA All-American Scholar Athlete, in addition to being a two-time All-ACC Academic Team member.
"If I didn't play golf, I would have gone to medical school right after high school, because that's how it works at home," Frydlova said. "Therefore, I wanted to choose something close to the study of medicine and biochemistry is the perfect major for that."
A native of Prague, Frydlova grew up with her parents and brother, who first introduced her to the game of golf at the age of five. From the very first swing, she fell in love and has yet to stop playing since.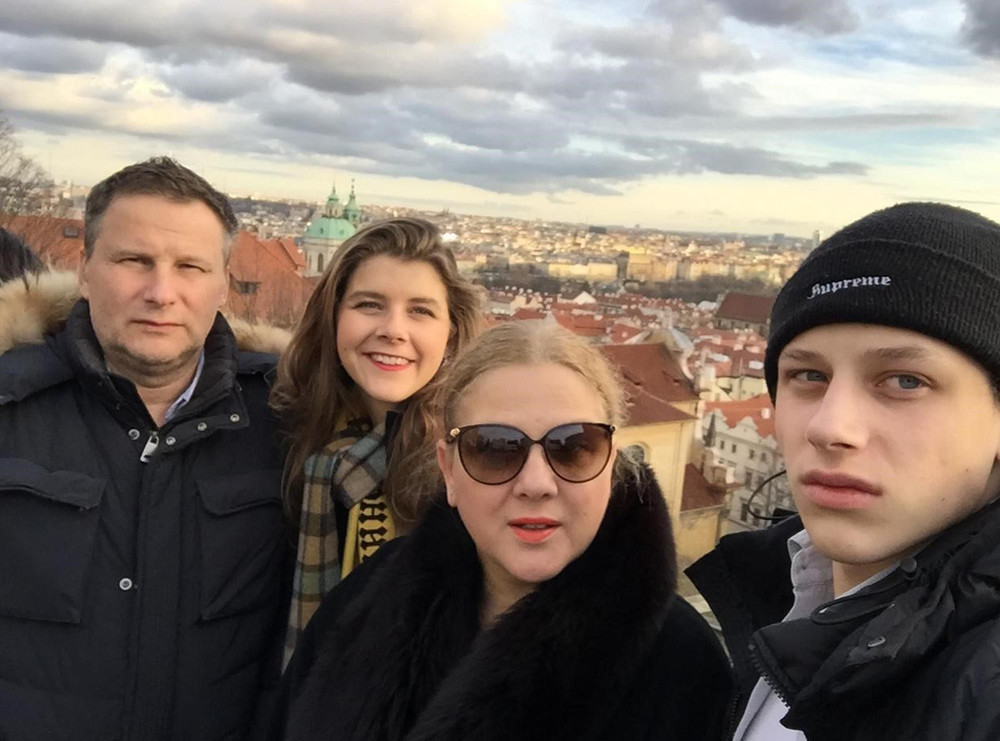 However, prior to her 12th birthday, Frydlova had a decision to make. Excelling on both the green and the tennis court, she ultimately decided to hang up her racket to move all of her focus to the game of golf, in which she was continuing to grow exponentially as an athlete.
A few years later, with a dream to go to college and study medicine, Frydlova had another decision to make. Remain close to home, but put her golf career on look into attending a school in the United States where she knew she would be granted an opportunity to deliver both academically and athletically.
Three years in, she could not be happier with the decision she made to travel 5,000 miles to The City Beautiful.
"Honestly, the whole experience exceeded my expectations. I have met several amazing individuals who have made my time in Miami really special and I will never forget that," Frydlova said. "I just love that my team gets along so well and we are able to support and inspire each other no matter what. Also, traveling around the United States is a lot of fun with such a great team."
Sharing her excitement, head coach Patti Rizzo and assistant coach John Koskinen have also cherished the past three seasons coaching her.
"Kristyna is another amazing athlete that I have been fortunate enough to coach. And on top of that, Kris is also a 4.0 [student] majoring in biochemistry," Rizzo said. "She played par golf all fall and is really making a name for herself at the college level. She is very close to a college win and I know she wants that more than anything. Kris has a very laid back personality: she never stresses, she is always on top of things and is always one step ahead."
Proving Rizzo's words to be true, when asked about her goals entering her fourth season, Frydlova showcased her ability to not stress and remain humble when she said, "Obviously, it would be great to finally win a tournament, but I will just aim to be patient and practice hard so that I can play my best and help the team get to nationals and then perform well there."
Aiding the Hurricanes to a quartet of top-five finishes during the 2019-20 season, individually Frydlova capped her junior campaign with a career-low 72.15 scoring average, ranked fourth in program history. Overall, Frydlova has nine career top-20 finishes and, according to Koskinen, has been one of the team's most consistent players.
"Kris is the ideal student-athlete. She always does the right thing and works extremely hard both on the course and in the classroom. She is a great teammate and is always willing to help others," Koskinen said. "Kris has become one of the most consistent players we have ever had. We know we can always count on her to deliver in a tournament. As a coach, it's really nice when you know a player will always post a good score to help the team."
The relationship she shares with her UM coaches is something Frydlova takes pride in and has shaped her into the person she is today.
"I think that the coaches and I would agree that we clicked right away. We see my golf and academic career similarly and have the same expectations and it was really important to have their support in that all these years," Frydlova said. "Whenever I needed advice on something, they were there for me and they really helped me to grow as a golf player and as a person.
"I think it's important to choose a team also based on your personality and whether you see yourself getting along with the coaches and teammates, because at the end of the day you spend most of your time with these people," Frydlova continued. "I was really lucky with that."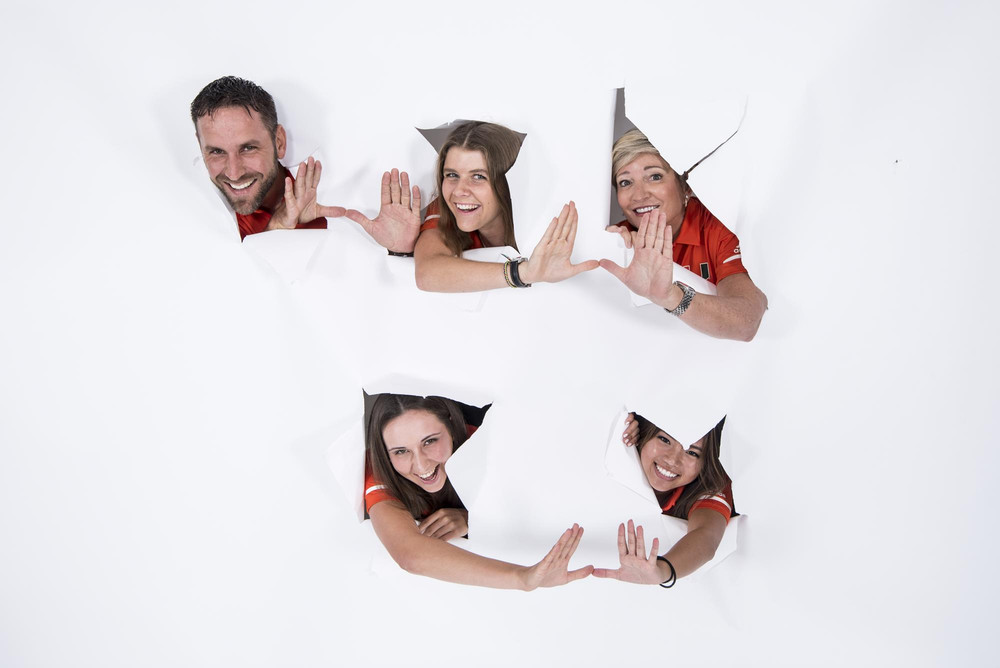 A teammate who has been close to the hip since Frydlova arrived in Coral Gables has been senior Macarena Aguilera, who explained that despite taking the Prague native under her wing three years ago, it is Frydlova who has also been able to teach her a lot over their time together.
She is an incredible person: caring, humble, hard-working and passionate about what she does, and she is super responsible. She always wants the best for you and she always has a smile on her face. We are both weirdos that get along really well. I've learned a lot from her these past three years and I will always be thankful for how much she helped me. When you meet her, she tends to be shy and introverted but once you get to know her she is really funny and outgoing.

Macarena Aguilera
With the 2019-20 season cut short due to the ongoing COVID-19 pandemic spreading across the globe, the Hurricanes are trying to be optimistic for the upcoming 2020-21 campaign, as seniors Renate Grimstad and Aguilera announced they will be back for a fifth season. The duo will help Frydlova lead a strong core of Canes in rising junior Anna Backman, sophomores Daniella Barrett, Morgan Pankow and Franziska Sliper; as well as incoming freshmen Sara Byrne and Nataliya Guseva.
In addition, Frydlova is trying to look on the bright side, while anticipating having an opportunity to earn a masters at UM.
"Right now, the future is not very clear, but there is the opportunity of staying at UM one more year and getting my master's in biochemistry while also using my fifth year of eligibility," Frydlova said. "That would be amazing, but we will have to see what happens in the upcoming months. Ultimately, my goal is to go to medical school and work in the medical field, if everything works out."
However, no matter what the future holds, Frydlova is grateful for everything Miami has been able to offer.
Coming to Miami really gave me a whole new perspective on myself and the things I can achieve in my future. In high school, many teachers looked down on me since I was absent a lot traveling for tournaments and they didn't approve of me playing a sport like golf on a competitive level while also studying at a good school. To be honest, that hurt my self-confidence then and I was doubting myself at times. But when I came to UM, I discovered a whole new world with a great amount of support and I will forever be grateful for that.

Kristyna Frydlova