University of Miami Athletics
Nicholas Petrucelli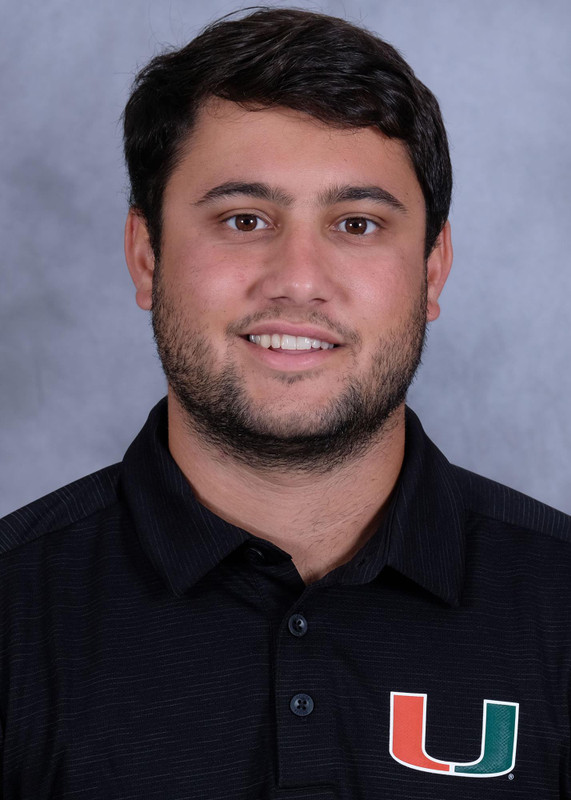 Nicholas "Nicky" Petrucelli joined the University of Miami as the director of soccer operations in June 2018.
Petrucelli joins the Hurricanes after spending a year on staff at Southern Methodist University where he was the women's soccer undergraduate assistant. In his role, he served as the Mustangs' video coordinator and aided with other tasks assigned by the coaching staff.
During his tenure at SMU, Petrucelli helped the women's soccer team reach double-digit wins for the second straight season and wrapped up the year 2-1-1 against top-25 competition. The Mustangs opened the season with a 1-0 overtime win against No. 17 and a scoreless draw against No. 16 Oklahoma. The team then ended the 2017 season strong winning five of its final six contests, including a victory over No. 21 Cincinnati, 1-0.
As a player, Petrucelli was a member of the SMU men's soccer team for two seasons, making his collegiate debut in 2014 against Central Arkansas.
Prior to enrolling at SMU, he played for Lonestar SC Academy in the United States Soccer Development Academy from 2009-13, reaching the postseason twice and claiming the Disney Cup championship in 2009.
A native of Austin, Texas, Petrucelli graduated from SMU in 2018 with a bachelor's degree in sports management and journalism.