University of Miami Athletics
Aubri Williamson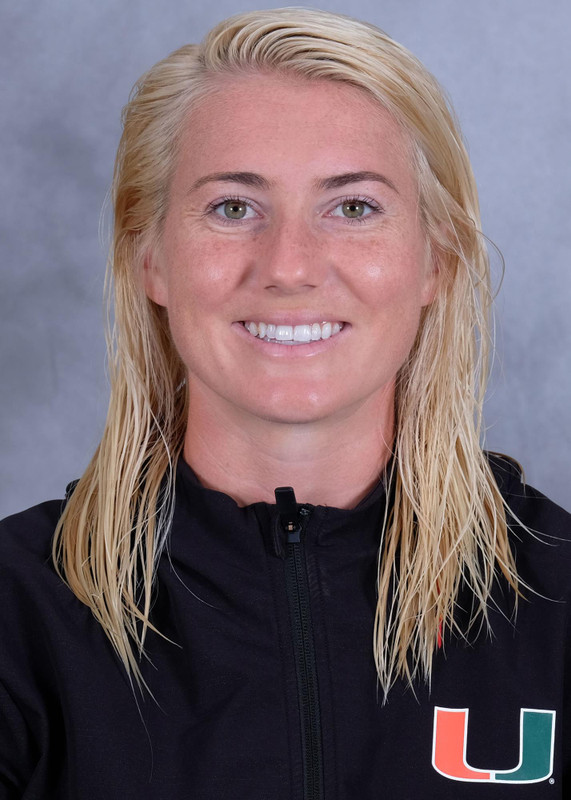 Aubri Williamson joined the University of Miami as the volunteer assistant coach in January 2019.
Williamson joins the Hurricanes after spending a summer as a player manager at Einherji where she was recognized as the associate head coach of the Icelandic Football club. In her role, she planned training sessions and made game time decisions and substitutions, helping to lead the program to its best season in club history. Also competing on the pitch, Williamson tallied a club record 19 goals, while being named to the league's top-11.
As a student-athlete, Williamson led the Florida Institute of Technology as a three-year captain, while earning both Fall Sunshine State Conference honor roll and FIT honor roll recognition five times from 2013-2017. Playing in 38 games and notching 25 starts, she closed out her collegiate career with 20 goals and 11 assists, scoring a team-leading 14 goals as a sophomore. During her sophomore campaign, Williamson tallied six game-winners and earned All-SSC Second Team honors.
During the 2017 season, she joined the FIT staff as a volunteer graduate assistant, leading the Panthers to their first Sunshine State conference championship. In her role, she marketed and organized registration for ID camps, coordinated away trips and kept the team's social media pages up to date and interactive.
Prior to enrolling at FIT, she played for the Weston Football Club and Archbishop McCarthy High School team.
A native of Davie, Fla., Williamson graduated from Florida Institute of Technology in 2016 with a bachelor's degree in sports management and a minor in athletic coaching, before earning her Master's in Business Administration in 2017.