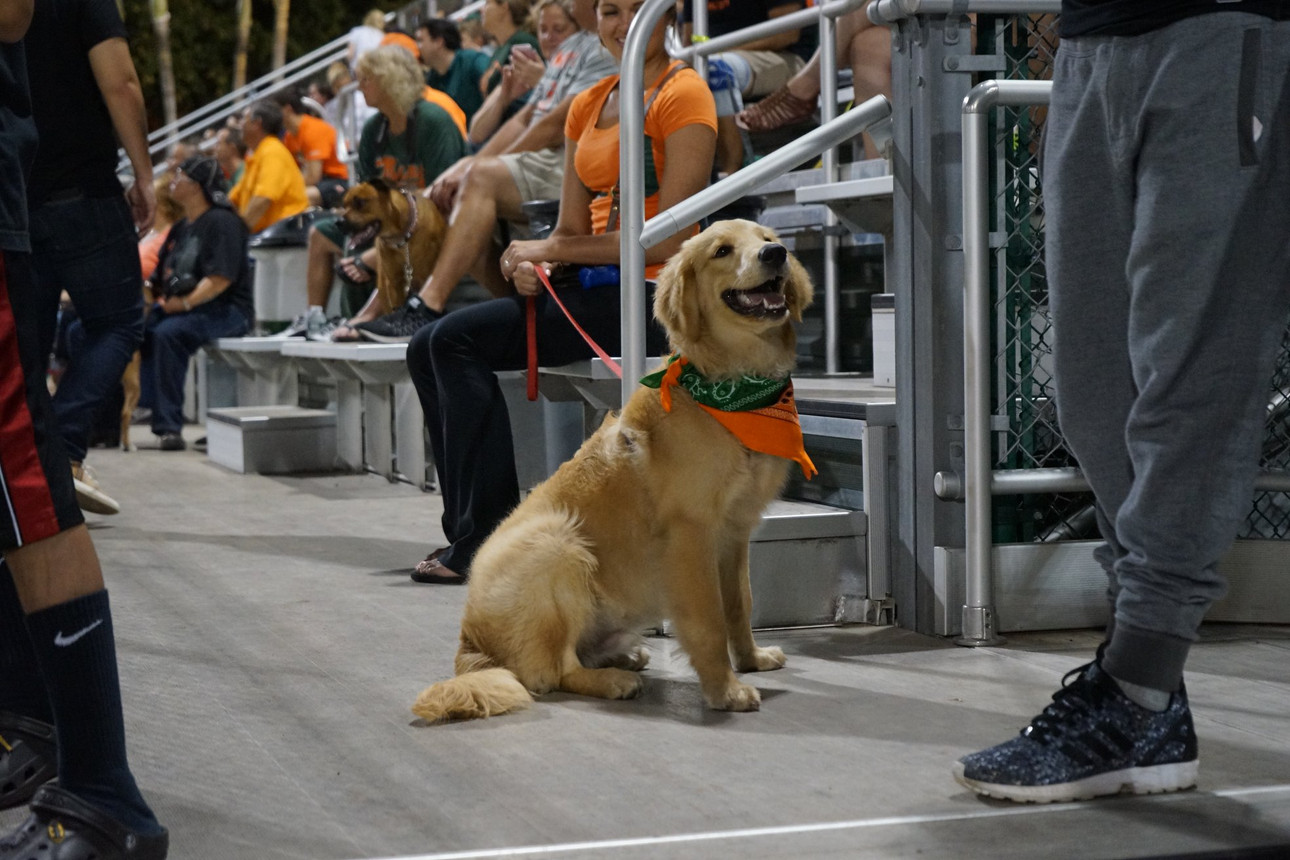 Hurricanes Baseball Bark in the Park Presented by Tito's
Miami vs. Georgia Tech Friday, April 21, at 7 p.m.
Important Event Information
All dogs and owners will be required to check in at the Bark in the Park check-in table by the student entrance on the 3rd-base side of The Light.
A release and waiver must be signed before stadium entry. Please fill out the Digital Waiver below.
All dogs must have visible ID tags, be on a leash at all times, present proof of current rabies vaccination, and be accompanied by an adult (18 years of age or older).
All ticket holders with dogs must sit in the designated dog area in the left field bleachers. No Dogs will be permitted in the chair back or field box areas, regardless of the ticket type purchased. Please refer to the map below.
Per Miami-Dade County: "American Pitbull Terriers, American Staffordshire Terriers, Staffordshire Bull Terriers, or any other dog that substantially conforms to any of these breeds' characteristics" will not be allowed in the ballpark.
Only one dog per adult is permitted; dogs must be at least 6 months old.
The first 100 fans with dogs will receive a popup dog bowl!
Please look over the Bark in the Park map and rules below