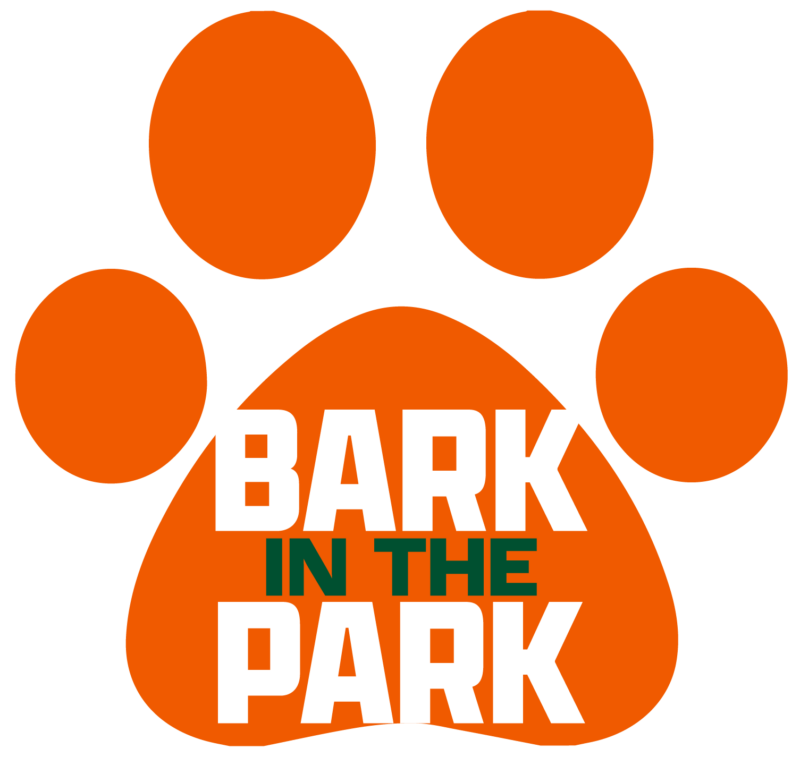 BARK IN THE PARK CONSENT, WAIVER AND RELEASE AGREEMENT
PLEASE READ CAREFULLY
IN CONSIDERATION for being permitted to participate in the Bark in the Park promotion (the "Event"), being held at the Alex Rodriguez Park at Mark Light Stadium at the University of Miami on April 21, 2023, I, the undersigned, hereby agree as follows:
1. I acknowledge and expressly consent to my voluntary participation in the Event being held at Alex Rodriguez Park at Mark Light Stadium at the University of Miami, on April 21, 2023, which will involve my attendance and the attendance of a dog of which I have custody ("my dog"). I agree and warrant that if, at any time, I feel anything to be unsafe, including threat from another dog(s) participating in the event, I will immediately advise a University of Miami representative of such unsafe condition(s) and I will leave the Event.
2. I ACKNOWLEDGE THAT MY VOLUNTARY PARTICIPATION AND PRESENCE AT THE EVENT MAY EXPOSE ME TO RISKS AND DANGERS, SOME BEING INHERENT IN THE NATURE OF THE ACTIVITY, INCLUDING DANGER FROM A CANINE-ORIENTED EVENT(E.G., DOG BITES, FIGHTS OR ALTERCATIONS) OR THE SPORT OF BASEBALL (E.G., THROWING AND/OR BATTED BALLS, THROWN BATS, OR CONTACT OR COLLISIONS WITH ANY OTHER PERSONS), SOME RESULTING FROM HUMAN ERROR AND NEGLIGENCE ON MY PART AND/OR ON THE PART OF OTHER PERSONNEL OR DOGS WORKING OR PARTICIPATING IN THE ACTIVITY. I ACKNOWLEDGE THAT ANY OF THE ABOVE-REFERENCED RISKS AND DANGERS MAY CAUSE DAMAGE OR LOSS OF PERSONAL PROPERTY, PERSONAL INJURY AND EVEN DEATH, AND I FULLY ASSUME AND ACCEPT THESE RISKS AND DANGERS.
3. I have reviewed the Rules, Recommendations and Information ("Rules") for the Event and I agree that it is my responsibility to: (1) act in accordance with the Rules and any other University of Miami rules and regulations; (2) control myself and my dog; and (3) not act in any way that may cause injury/death or contribute to the injury/death of others or of myself or of any dog(s) while at the Event.
4. I hereby agree to assume and take on behalf of myself, my family, heirs and personal representative(s), all of the risks and responsibilities in any way associated with my participation in the Event, including responsibility for my dog's actions. I recognize that I am solely liable and responsible for any harm, personal injury, illness, or damage caused in part, or in whole, by me or my dog. I hereby agree to release, waive, indemnify and hold harmless the University of Miami, its trustees, officers, directors, employees, faculty, students, volunteers, agents, suppliers, vendors, independent contractors, sponsors of "Bark in the Park," and representatives (collectively, referred to as the "University") from any and all claims, demands, damages, losses, liabilities, costs and expenses (including reasonable attorney's fees through the appellate level), causes of action, suits, whether in law or in equity or however caused, including without limitation, any damage to or loss of personal property, any personal injury and/or death, which I may have or may acquire as a result of my or my dog's presence and participation in the Event, including, without limitation, damage, loss, injury and/or death caused by the negligence or fault, in whole or in part, of me, my dog, the University or any third party, including negligent rescue operations and emergency medical treatment for me or my dog.
5. I hereby authorize the University to take photographs, video recordings and/or live transmission(s) of me and my dog in whole, or in part (the "Images"). The University may use and publish the Images and depict my and my dog's name, voice, and biographical information in such places, including without limitation, any printed or electronic media or publications, television, cable, the World Wide Web, and any other media for any purpose, including publicity or promotional purposes, without any compensation to me. I hereby waive any rights I have or may have to inspect, edit, modify and/or approve the finished product that may be used hereunder or the specific use to which it may be applied.
6. I understand and agree that the University may not have medical personnel available at the location of the Event. I hereby grant permission to the University to authorize emergency medical treatment, if necessary, and agree that such action by the University shall be subject to the terms of this Consent, Waiver and Release Agreement. I understand and agree that the University assumes no responsibility for any injury or damage which might arise out of connection with such authorized emergency medical treatment for me or my dog.
7. I confirm and assure that my dog has current Rabies, DHLP, Parvo, and Bordetella vaccinations, is in good health, is able to tolerate the presence of crowds and other dogs, and does not normally demonstrate dangerous or aggressive behavior towards persons or other dogs. I agree to abide by all the rules and instructions given in connection with this event. I assume the risk for injuries and damages sustained as a result of the manner and method by which the event is administered. I acknowledge that I am solely responsible for the accuracy of information that is contained herein. I hold harmless and release the University from any liability or responsibility for verifying the information contained herein, whether the information was provided by me or any other person.
8. This Agreement shall be governed and construed in accordance with the laws of the State of Florida, and any dispute arising from or relating to this Agreement shall be brought exclusively in a court of competent jurisdiction located in Miami-Dade County. I affirm that I am over 18 years of age, have read the terms of this Agreement and understand its contents, and wish to be bound by its terms.
BARK IN THE PARK RULES, RECOMMENDATIONS AND INFORMATION
1. Only one dog per adult.
2. Any participating dog must be at least six months old.
3. All dogs must have a special dog ticket to gain admission to Alex Rodriguez Park at Mark Light Stadium.
4. The University reserves the right to refuse entry to any dog, and reserves the right to eject any and all unruly, rowdy or disruptive dog or owner from the game and/or the Stadium.
5. You MUST enter through the left field gate and dogs are permitted in the left field bleachers ONLY.
6. Your dog MUST be UP TO DATE ON RABIES, DHLP, PARVO, and BORDATELLA VACCINATIONS to attend the game. I.D. tags are required.
7. All dogs MUST be on a leash at all times.
8. Use good judgment regarding the temperament of your dog so the event will be enjoyable for everyone.
9. Do not bring your dog if he/she is unreliable in crowds or with other dogs.
10. Do not bring a dog whose behavior could be dangerous to others.
11. Do not bring a female dog in heat.
12. Be courteous and responsible – please pick up after your dog.
13. Per Miami-Dade County: "American Pitbull Terriers, American Staffordshire Terriers, Staffordshire Bull Terriers, or any other dog that substantially conforms to any of these breeds' characteristics" will not be allowed in the ballpark.
PLEASE CALL 1-800-GO-CANES (1-800-462-2637) IF YOU HAVE ANY QUESTIONS