Are you ready to live the suite life?
Watch Miami run through the smoke and take the field from the air-conditioned comfort and privacy of a Luxury Suite alongside your family, friends and colleagues. The Luxury Suites combine an amazing view of the game with an exceptional level of amenities perfect for your next family, friend or company outing. You will taste the unique selection of premium eats while sipping on a cocktail brought to you by your dedicated server. The VIP treatment also includes a premium parking spot.

Take a Virtual Tour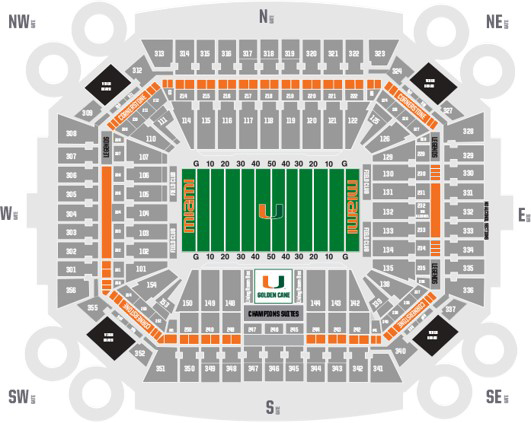 Feel what Saturdays will be like this fall in a Sideline 20-Person Suite!
Take a sneak peek at what a gameday would be like in a Sideline 14-person Suite!
Experience what watching the Canes would be like from an Endzone 8 or 10-Person Suite!
What Your Seating Experience Includes

Luxury Suite Membership
Miami Hurricanes Luxury Suite Members' experience is unique and allows each suite holder the ability to create their own journey. No matter what you choose or who you invite, the Miami Hurricanes provide you an opportunity to build your business, enjoy time with family and friends, and create countless memories.
Individual Game Suite Rental
Luxury Suites aren't just limited to a season ticket level. If you're looking forward to specific games this upcoming season, experience the thrill of Hard Rock Stadium the way you deserve to. View the 2022 home schedule and additional benefits below! Complete the form below and a member of our sales team will be in contact with you.
Additional Benefits 
Interest-free payment plan
Complimentary premium parking included
Pre-game field experience for select # of guests
Suite sizes: 8-10-person (F&B included), 14-person, 20-person and 24+
Want to Explore Other Options?