Beach Front Property to All the Action. An All-Inclusive Experience in the Endzone
You'll smell the smoke when the team takes the field, hear the hard counts on every first and goal and see the touchdown celebrations up close all from the comfort of a chair akin to that of your living room. And that is just part of your gameday experience. You will also savor over the juicy sliders, the succulent shrimp and the mouthwatering mac and cheese. The juxtaposition of the action and speakeasy vibe of the East and West Field Clubs truly make every Saturday unforgettable for you and your crew.
Take a Peek at Your Future Seats
Feel what Saturdays will be like this fall in the Field Club!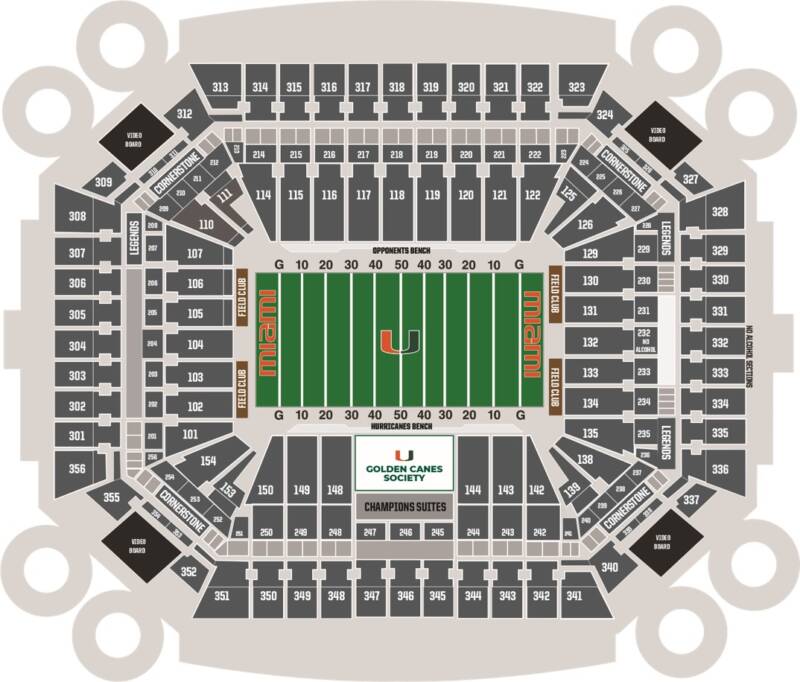 What Your Seating Experience Includes
As a season ticket holder, you will also enjoy:
A dedicated Client Experience Specialist to assist you with all your gameday needs
An invitation to unfurl the flag on field during the National Anthem
An exclusive opportunity to purchase tickets to season opener vs. Alabama in Atlanta
Online Account Manager that allows you to manage and repurpose your tickets
Complimentary VIP parking at Hard Rock Stadium
Convenient, interest-free, year-round payment options
How Can We Help?
Fill out the form below and one of our sales representatives will reach back to you shortly. Or you can contact us at 1-800-GO-CANES. 
Want to Explore Other Options?