There are 33 home games on the 2023 Miami Hurricanes Baseball Schedule. Instead of having to add each seat owned to your wallet 33 times, you will now only need to add each seat once! ONEpass will automatically update overnight after an event is played to display the next event in your season ticket package. If you transfer your tickets, the event will show as "voided" or collapse in your mobile wallet. All remaining events can be viewed and managed in your MyAccount.  
WHAT IS ONEPASS?
ONEpass is a smart ticket that will simplify your digital wallet. Add ONEpass once per seat and it will automatically update to the next event.
1. Quick and Easy
Add each ONEpass to your digital wallet just once
2. Declutter your Wallet
ONEpass automatically updates to the next event in your plan, series, or season
3. ONEpass is Smart
ONEpass will update if tickets are transferred or become unavailable
4. Transfer and Manage Ticket
You can still transfer and manage eligible tickets from My Account
*New feature notifications will pop up in My Account
WHAT HAPPENS WHEN ONEPASS IS TRANSFERRED?
When a ticket is transferred, sold, exchanged, or returned, the ONEpass in the digital wallet will display "VOIDED" in Apple devices and collapse in Google devices.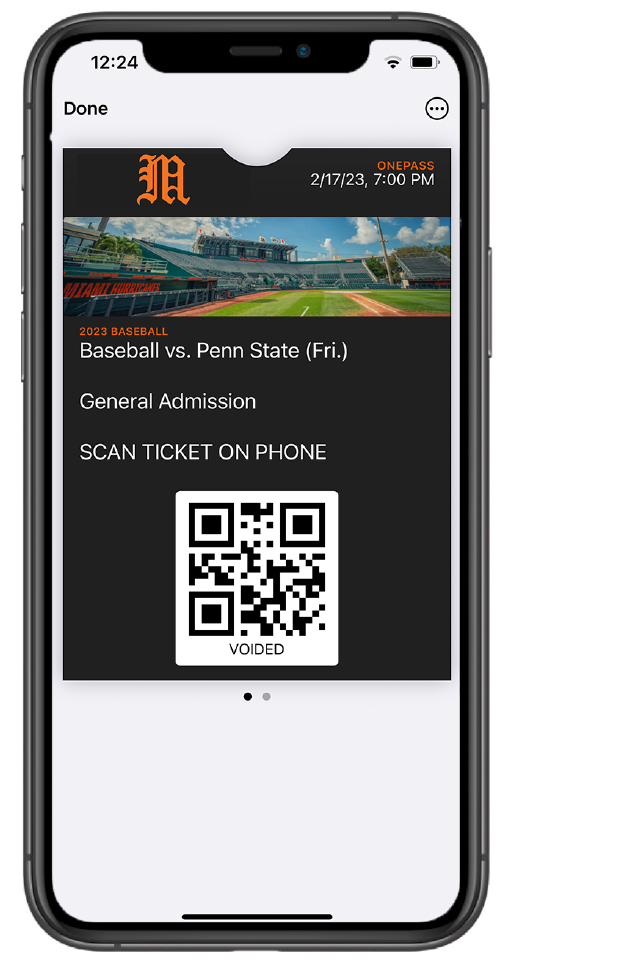 In My Account, the ticket will no longer display under My Upcoming Events. In addition, if you click on "View ONEpass events" under the Event Details Page, the event will be greyed out.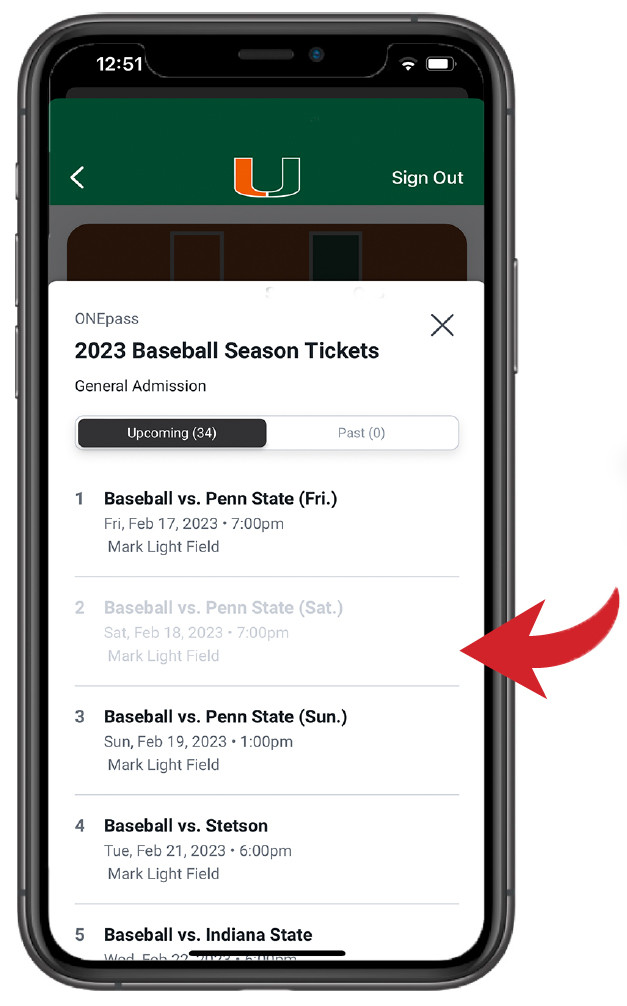 FAQ PAGE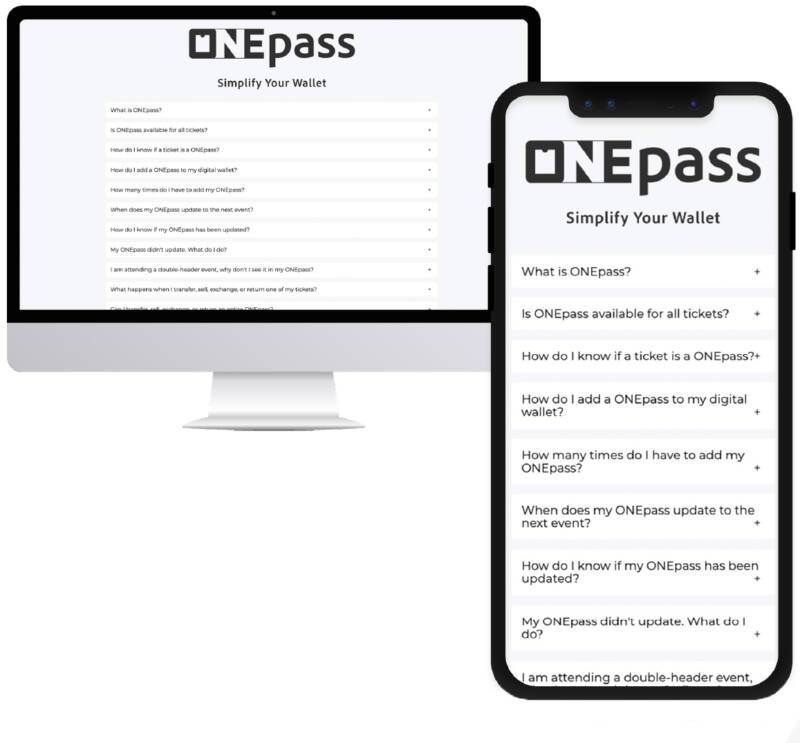 How do you get started? It's easy!
1. Login to My Account
2. Look for the ONEpass mark
3. Click the Add to Wallet button and you're done! Your ONEpass will rotate and automatically update before the next event
Have more questions? Contact the Hurricane Club at 1-800-GO-CANES or hurricaneclub@miami.edu.