University of Miami Athletics
Michael Imeokparia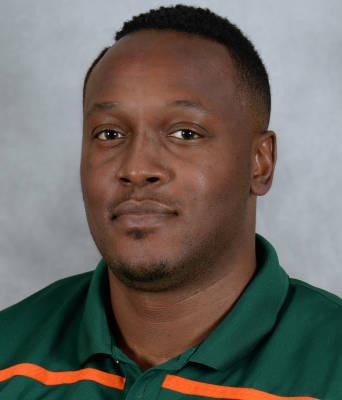 Michael Imeokparia is in his first year as an Academic Advisor at the University of Miami. Imeokparia arrived in Coral Gables after spending four years as an Academic Coordinator for various sports at FIU.
Before joining the staff at FIU, he earned his master's degree in sports administration at Miami, while serving in different capacities within Academic Services from 2007-09.
Imeokparia played football at the University of Illinois, where he graduated in 2004 with his bachelor's degree in psychology. He was born in Sydney, Australia but is of Nigerian descent. He spent his early years in Tampa, Fla., and later attended high school in Springfield, Ill.