University of Miami Athletics
Mat Bernstein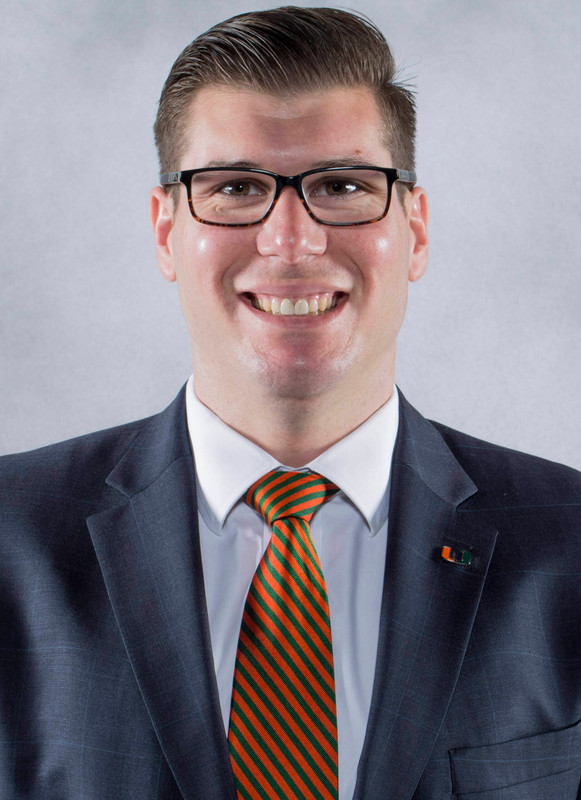 Mat Bernstein rejoined the Hurricane Club as Director of Development in 2021.
Bernstein comes to the Hurricane Club after spending the previous four years at University of Central Florida (UCF) working in multiple roles, including Coordinator for Athletics Development & Donor Relations before being elevated to Assistant Director of Development for Major Gifts in 2020.
Over his four years at UCF, Bernstein was part of the ChargeOn Fund Team that generated over $31 million in pledged commitments towards the creation of the Kenneth G. Dixon Athletics Village, UCF Athletics' first capital campaign.
In addition, Bernstein managed the internal processes of the Shareholders Society, the fundraising entity consisting of $25,000+ in commitments, which experienced record-breaking growth in 2019 and 2020 for gift revenues and commitments.
Prior to UCF, Bernstein was a Hurricane Club intern in the fall of 2017.
Bernstein was a graduate assistant at the Wingate Bulldog Club with Wingate University where he also earned his master's degree in sport management in 2017.
A native of Jacksonville, FL., Bernstein played college football at Wingate University in 2010 and went on to receive his bachelor's degree in marketing from the University of South Florida in 2015.