University of Miami Athletics
Adriana Logan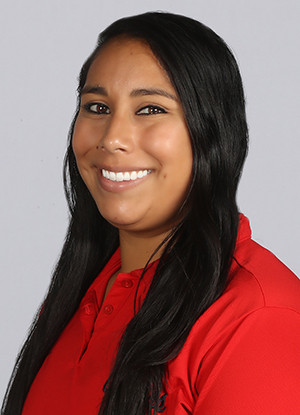 Adriana Logan, MSAL, ATC, currently serves as the associate athletic trainer for the University of Miami volleyball and golf team. Prior to her current role, Logan worked as an assistant athletic trainer at the University of Mississippi working with the track and field team for five years and the women's soccer team for three years. Logan spent two years as a graduate assistant athletic trainer at Seattle University working with numerous varsity athletic teams including the women's volleyball team, women's softball team, and men's and women's track and cross country teams. Logan received her master's degree in Sport Administration and Leadership from Seattle University in 2015, where she conducted qualitative research in the movement of female athletic trainers becoming head athletic trainers at the division one level.
Logan received her Bachelor of Science in Athletic Training from Valdosta State University in May of 2013. While at Valdosta State, Logan was named most outstanding athletic training major and served as an undergraduate intern for the Lehigh Sports Medicine department, directly working with the men's lacrosse team.
An active member of the National Athletic Trainers' Association, Logan currently holds a national athletic training certification through the NATABOC. She has certification in CPR/AED, dry needling and is also Graston technique trained.
A native of Evans, Ga., Logan currently resides in Miami with her cats, Slinky and Taco.