University of Miami Athletics
Colin Corcoran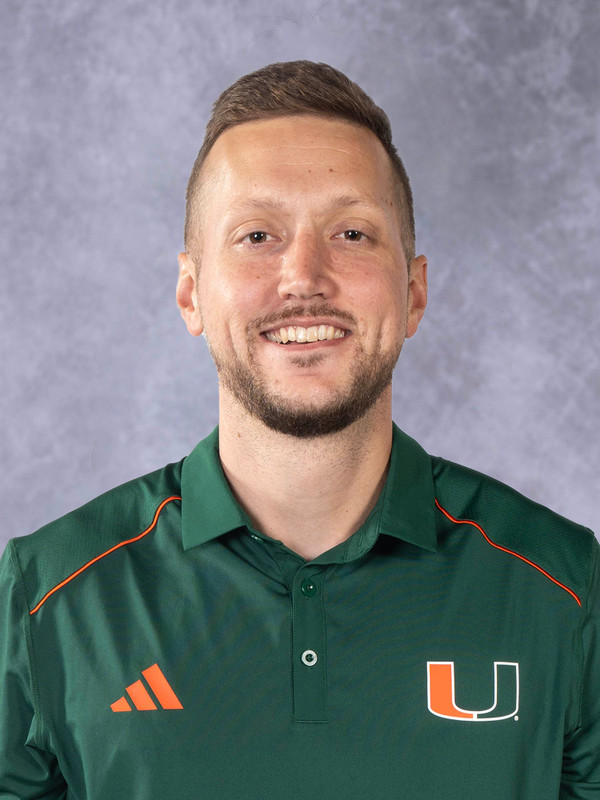 Colin Corcoran joined the University of Miami as an Assistant Strength & Conditioning Coach in August of 2023. He oversees the strength & conditioning (S&C) efforts for the volleyball, women's tennis, and women's golf programs here at the U.
Corcoran joined the Hurricanes after spending 2 years as the Associate Head S&C Coach at Wichita State University. He oversaw S&C for the women's basketball, softball, and men's & women's golf programs while serving as the primary assistant for men's basketball.
Prior to Wichita State, Corcoran spent just under four years at the University of North Florida. At UNF, he directed the S&C internship program, while working primarily with the baseball, women's soccer, men's golf, swimming, track & field, cross country, men's & women's tennis, and cheer programs. He also served as the primary assistant for men's and women's basketball during his tenure with the Ospreys.
Before UNF, Corcoran worked as a sports performance coach in the private sector at Sanders Elite Training Performance in Jacksonville, Fla. from 2016-2018 where he was the lead performance coach for the baseball, basketball, golf, softball, and tennis athletes. He also garnered experience as a S&C intern coach with the University of Oregon's football team during the summer of 2018.
A native of Palm Harbor, Fla., Corcoran earned his bachelor's degree from Florida State University and his master's degree in physical activity and sport science from West Virginia University.
Corcoran has attained National Strength & Conditioning Association (CSCS), Collegiate Strength & Conditioning Coaches Association (SCCC), Certified Performance & Sport Scientist (CPSS), and Titleist Performance Institute (TPI) certification.