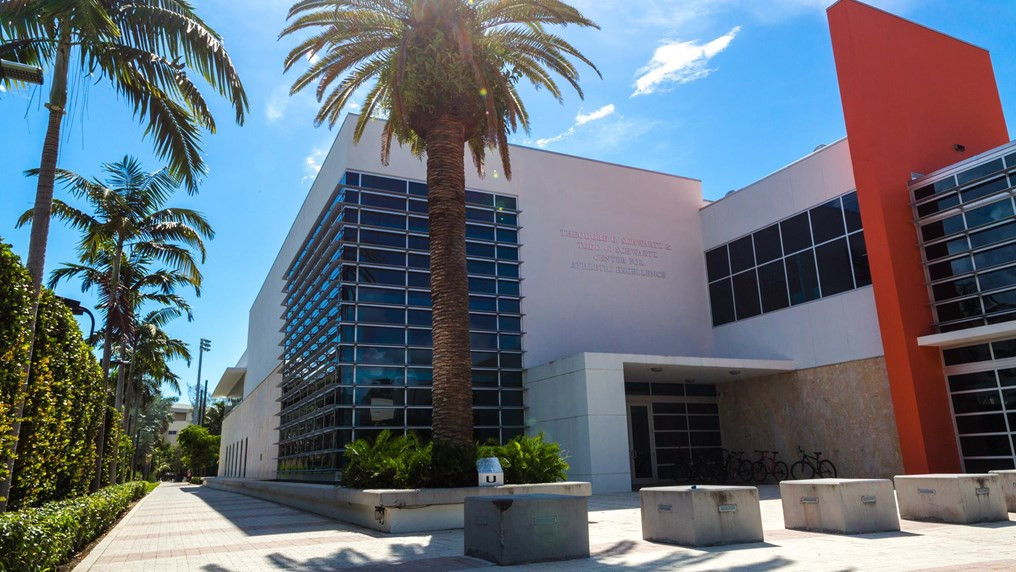 Sports Nutrition
Proper nutrition is often overlooked as a performance edge for elite athletes. The Sports Nutrition Department at the University of Miami is dedicated to supporting the nutritional needs of its student-athletes to reach their highest level of performance both on and off the field. We strive to support our athletes and meet them where they are at regarding their knowledge on nutrition. We cultivate healthy habits for impactful and sustainable performance results tailored to each student-athlete and team.
We are committed to:
Providing evidence-based nutrition practices and education for the highest standard of care.
Fueling student-athletes in conjunction with their training and recovery for performance, recovery, and overall health.
Staying at the forefront and applying the latest science within the field of sports nutrition.
Developing individualized nutrition care to all student-athletes through dietary and body composition assessments.
Creating opportunities for student-athletes to develop necessary nutritional habits that last beyond college.
Supporting a multi-disciplinary team approach with collaboration among other performance departments.
Complying with all NCAA rules and regulations.
Remember to fuel like the CANES!
C olor your plate with fruits and vegetables
A lways carry a water bottle
N ourish your bodies with whole foods
E stablish a routine/plan weekly
S trategically snack for performance 
Interested in volunteering? Visit https://gocan.es/sportsnutritionform today!
Meet our Nutrition Experts:

Kyle Bellamy, MS, CSCS, SNS
Teams: Football
Erika Gonzalez-Rebull
Teams: All Olympic Sports