University of Miami Athletics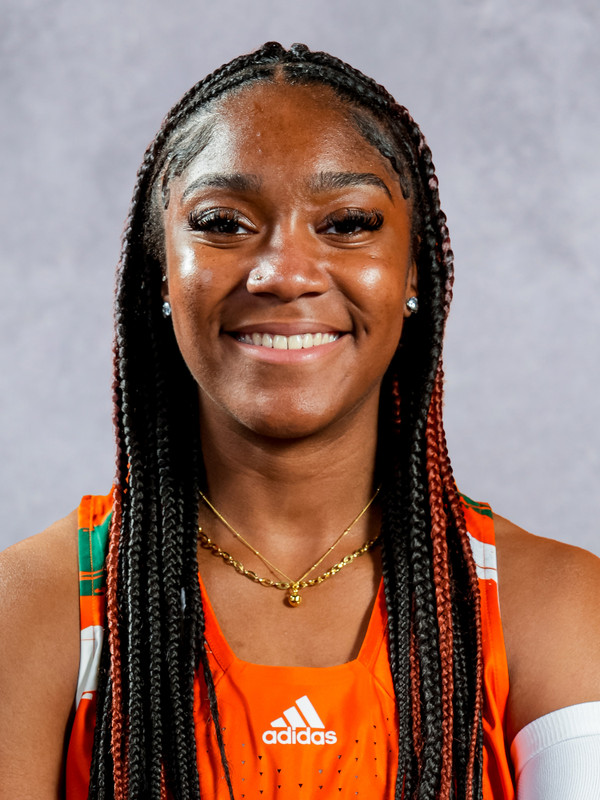 Career Honors:
ACC Freshman of the Year (Head Coaches – 2021-22)
All-ACC Freshman Team (2021-22)
USBWA National Freshman of the Week (12/7/21)
ACC Freshman of the Week (11/29/21, 1/24/22, 2/8/22)
As a Sophomore at Duke (2022-23): Started 29 of 33 games played…Averaged 8.1 points, 2.9 rebounds and 2.5 assists in 24.3 minutes per game…Reached double figures in 12 games, including five straight (1/19-2/2)…Led the Blue Devils in assists per game (2.5)…Grabbed a season-high seven rebounds against UConn (11/25)…Poured in a season-high 24 points at North Carolina (1/19)…Tied career high in assists with seven against Iona (3/18)…Hauled in five-plus rebounds on six occasions.
As a Freshman at Duke (2021-22): Tabbed ACC Freshman of the Year by head coaches…Named to All-Freshman Team…Earned three ACC Freshman of the Week honors…Averaged a team-high 12.7 points and 3.7 assists in addition to 3.0 rebounds and 1.2 steals…Started final 17 games of the season…Appeared in 29 total contests…Fourth Duke freshman to notch 20 or more points in an ACC Tournament game (22 vs. Pitt, 3/2)…Scored 368 points to rank 10th on Duke's freshman record charts…Fifth Blue Devil to earn ACC Freshman of the Year honors…Led all ACC freshmen in scoring (12.7) and assists (3.7)…In ACC games, ranked 16th in the league in scoring, seventh in assists and 10th in assist/turnover ratio (1.1)…Tallied four games with 20-plus points…Scored a season-high 26 points against Troy (11/28).
High School: No. 41 recruit in class of 2021 according to espn HoopGurlz…Top Canadian guard in the class of 2021…As a junior at Crestwood Prep, averaged 17.3 points, 8.2 assists and 5.3 rebounds per game…Led her squad to back-to-back Ontario Scholastic Basketball Association (OSBA) High School Championships…Collected 18 points, eight assists and six rebounds in the championship game as a junior…A Bio Steel All-Canadian selection (Canadian equivalent of McDonald's All-American)…Second Team All-OSBA honoree…2019 and 2020 Chris Smallings Classic MVP…Did not have a senior season due to the COVID-19 pandemic.
International Basketball: Consistent presence on the Canadian National Teams…Helped lead the Canadian U23 Women's National Team to a gold medal at the inaugural GLOBLJAM international basketball showcase in 2022…Tallied 19 points, nine assists, two rebounds and two steals in the championship game…Averaged 16 points, 5.4 assists, 3.2 rebounds and 1.6 steals per game to help Canada to a perfect 5-0 record…Played alongside current Hurricanes Latasha Lattimore and Lashae Dwyer on the U23 team…In August 2021, competed for Canada at FIBA U19 Women's World Cup in Hungary…Helped Canada to a fifth-place finish…Ranked second in scoring in the tournament with 18.1 points per game…Totaled 29 points against Japan, 31 points against Czech Republic and 22 points against Russia.
Personal: Full name is Shayeann Day-Wilson…Born June 16, 2003…Daughter of Patrick Shaw and Rose Day…Has one brother, Collin, and two sisters, Zakayla and Akayla…High school teammate of Latasha Lattimore.