University of Miami Athletics
Nate Krum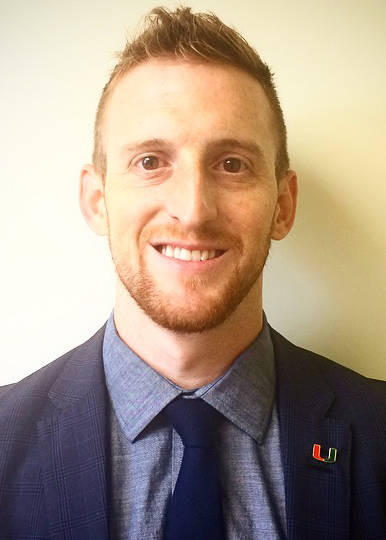 Nate Krum is an account executive for the Hurricane Sports Properties team. 
Before coming to UM, Krum managed strategic alliances and sponsorships across North America for Cedar Fair Entertainment and its in-park network, FunTV. His experience in sports media and sponsorships also included five years at Charlotte Motor Speedway where he helped develop new opportunities through sponsorship sales and marketing partnerships in the motorsports industry for NASCAR, NHRA and World of Outlaws. 
Krum graduated from Penn State University with a B.S. in marketing in May of 2005.
A native of Catawissa, Pa., Nathan resides in Miami with his wife Natalia and son Noah.