University of Miami Athletics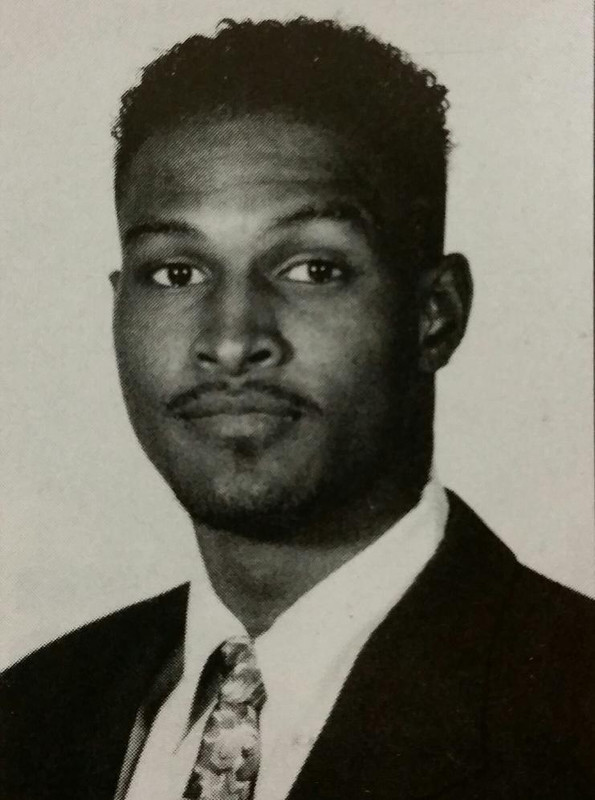 At Miami
Third-year junior who is an excellent play making point guard … Has great anticipation, sees the court really well and is strong in transition … With great ball handling skills, is Miami's "press-breaker"… Is a tremendous leaper with a 38-inch vertical … Signed a national letter of intent to attend Miami in the fall of 1990 … Is the only current Hurricane from the state of Virginia.
As A Sophomore (1992-93)
Started 26 contests, sitting for the opening tip in only Miami's final regular-season contest in which the seniors started … Led UM and was fourth in the BIG EAST in assists with 5.7 per game in conference and overall play … 154 assist in '92-93 stands as the No. 1 mark in the UM record book … Had nine or more assist in seven contests, four of which were UM wins … Tallied nine points, three steals, three assist and just one turnover in 37 minutes vs. Seton Hall… dished out nine assists and scored 10 points vs. Barry … had nine assist vs. FAU … Played 39 minutes vs. Georgia scoring 14 points (6-of-9 from the field), five assists, four steals and four rebounds … Had five assists, two steals and just one turnover in 28 minutes vs. USC before exiting the game with a bloody nose and a mild concussion … Fired in a career high 18 points vs. UNC ? Wilmington while adding six assists and a career best six steals … Was 6-of-6 from the line in the final 2:30 of Miami's win over Georgetown … Finished the GT game with nine assists and eight points in 36 minutes … Vs. Pitt, dished out nine assists for the fourth time this season, fired in 12 points and committed just one turnover in 39 minutes of action … At Syracuse, scored 15 points, all in the first half, on 5-of-7 shooting (4-of-6 on three pointers) … Dished out five assist and committed just one turnover in 37 minutes vs. Providence … Set a UM record by dishing out 14 assists vs. Pitt (2), the most assist by a BIG EAST player in two years and the fourth best total in BIG EAST history … Was knocked out of the Pitt (2) game with 45.9 seconds remaining after suffering a strained neck and had to be taken off the court on a stretcher … Came back vs. UConn to play 39 minutes and score 13 points (2-of-3 three-pointers) and five assists vs. Villanova … Tallied a career-high 21 points (3-of-4 three pointers in win over Syracuse (2) … also added 11 assists vs. the Orangemen, including nine in the first half when Miami jumped out to a 45-30 halftime lead … Tallied 12 points (2-of-3 three-pointers) in win over Boston College … Tallied 18 points vs. Connecticut (2) … Fired in 14 points (4-of-8 three pointers) and dished out five assists while committing no turnovers in 38 minutes vs. Georgetown (2).
As A Freshman (1991-92)
Immediately challenged for a starting slot upon his arrival at Miami … Started 26 games as a true freshman, averaging 24.2 minutes of PT … Led the UM average of 3.4 assists per game and ranked No. 9 in assist among BIG EAST players in both conference and overall play … Had several assist vs. FAU and eight in win over Tennessee … Led the San Juan Shootout in assists with 17 in three games … Pulled down seven rebounds, including four offensive, vs. George Washington … Scored Miami's conference opener vs. UConn … Did not dress vs. Seaton Hall (1/7) and dressed, but did not play vs. Syracuse (1/11) and St. John's (1/14) … Returned from the injured list vs. UConn (1/18) and dished out seven assists in 22 minutes of PT … Had seven points and three assists vs. Pitt (1/29) and Providence (2/12) … Tied his career-high with seven assists vs. Syracuse (2/29) … Traveled to Europe over the summer with the BIG EAST All-Stars and was second on the squad in assists with an average of 3.2 per game.
High School: James Monroe … Averaged 24.7 points, 8.5 assists, 4.1 steals and 4.6 rebounds in his senior year … Started all four years of HS, the first two at Centralia High (Illinois) … Led JMHS to consecutive appearances in the regional finals with records of 20-6 in 1990-91 and 22-6 in '89-90 … Was academic honor roll student his senior year … Earned first-team honors as all-area, all-district and all-region … Also earned second-team all-state kudos and was voted district Fredericksburg Freelance Star Player of the Year … Coached at James Monroe by Mike Tarant and at Centralia by Bob Bogle.
Personal: Enjoys all sports … Uncle is Eldo "Dickie" Garrett who starred at Southern Illinois' 1969 NIT Championship team with Walt Frazier, and later went on to play for the Los Angeles Lakers with Wilt Chamberlin, Eglin Baylor, and Jerry West, the Buffalo Braves, New York Knicks, and Milwaukee Bucks … Uncle, Ken McBride played for the Harlem Globetrotters … Parents are Joan Gardner and Jerome Harris… full name is Michael Dorian Lamont Gardner … Nickname is "Mo"… Majoring in business administration … Born 3/4/73.
Michael Gardner
Year
GP
GS
Min
Avg
FG
FGA
Pct
3FG
3A
3Pct
FT
FTA
Pct
Off
Def
Tot
Avg
PF
FO
A
TO
B
S
Pts
Avg
91-92
29
26
701
24.2
20
46
.302
13
51
.225
29
47
.617
16
45
61
2.1
37
0
98
66
2
30
126
4.3
92-93
27
26
959
35.5
45
94
.415
38
212
.336
52
83
.627
21
56
77
2.9
62
0
154
62
1
52
266
9.9
TOTAL
56
52
1660
29.6
126
242
.370
51
164
.311
81
130
.623
37
101
138
2.5
99
0
252
128
3
82
392
7.0