University of Miami Athletics
Judith Bohnenkamp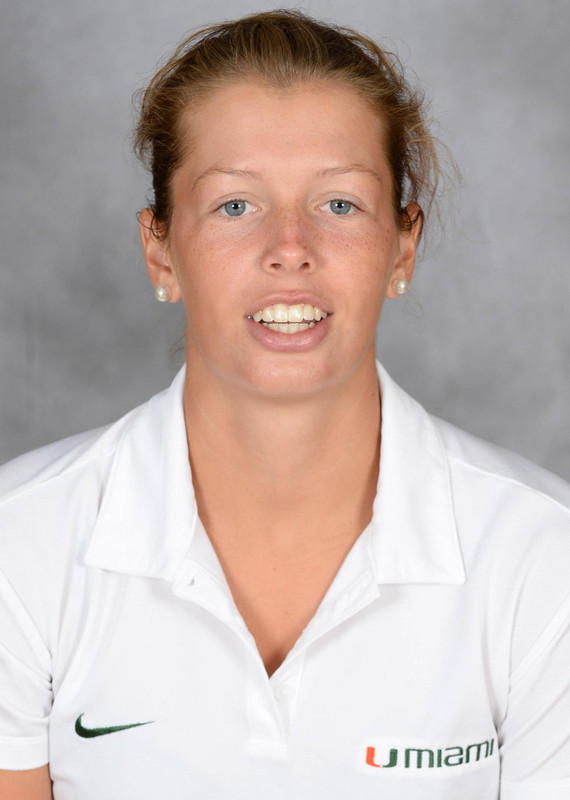 As a Freshman (2014-15): ITA Scholar-Athlete
Posted an overall mark of 3-9 in singles and 1-3 in doubles … Had a 1-1 record in spring singles play … Defeated Utah's Victoria Robertson, 3-6, 6-3, 1-0 (10-7) at the Miami Spring Invite … Went 2-8 in fall singles … Defeated Jessica Cortes Chaves of USF, 5-7, 6-3, 1-0 (9), at the USTA Collegiate Clay Court Invitational  … Teamed with Silvia Fuentes in fall doubles, posting a record of 1-3 … Beat USF's duo of Hailey Grillo/Laura Argente Escamilla, 8-7, at the Bedford Cup.
Prior to Miami: Played in the national tournaments of the Catalan Tennis Federation in Spain … Won a regional tournament in Germany … Played as an amateur for the German tennis club Etuf Essen … Played in Bruguera Tennis Academy's national tournaments … Won her first tournament at age 10.
Personal: Full name is Judith Bohnenkamp … Nickname is Dita … Born Nov. 9, 1996 … Parents are Jurgen and Neus Bohnenkamp … Intends to major in marketing … Enjoys music and cooking … Favorite athlete is Rafael Nadal … Chose Miami in part because of the team and the coaching staff.