University of Miami Athletics
Jackson Armistead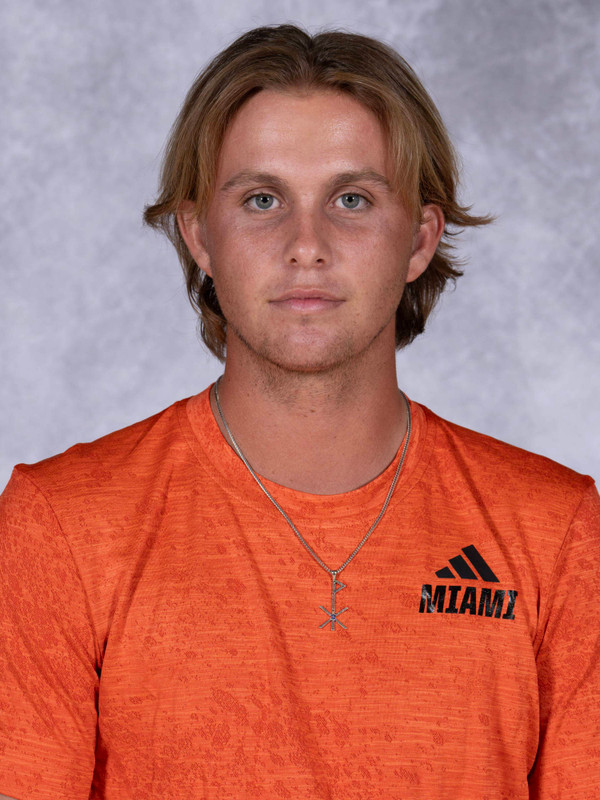 NIL Opportunities
Powered By

Engage with Jackson today!
As a Freshman (2022-23): Recorded a 7-8 overall singles record and a 4-9 overall doubles record…Went 1-0 in doubles dual match action, alongside freshman Nacho Serra Sanchez…Appeared in three dual matches at sixth singles, but all three matches went unfinished.
Prior to Miami: Ranked as high as 185 in the ITF Juniors Ranking…Recorded a 75-44 overall record in juniors action…Made three finals appearances in Grade 4 ITF singles play…Played at the Orange Bowl.
Personal: Born March 18, 2004…Intends to major in finance and international business…Enjoys traveling, finance and languages…Four-year Honor Roll member…Chose Miami for the coaching staff, the beautiful campus and proximity to home.
SINGLES CAREER STATS
| | | | | | | | | | | |
| --- | --- | --- | --- | --- | --- | --- | --- | --- | --- | --- |
| Year | Overall | 1 | 2 | 3 | 4 | 5 | 6 | Dual | Tour | National |
| 2022-23 | 7-8 | | | | | | | | 7-8 | |
| TOTAL | 7-8 | | | | | | | | 7-8 | |
DOUBLES CAREER STATS
| | | | | | | | |
| --- | --- | --- | --- | --- | --- | --- | --- |
| Year | Overall | 1 | 2 | 3 | Dual | Tour | National |
| 2022-23 | 4-9 | | | 1-0 | 1-0 | 3-9 | |
| TOTAL | 4-9 | | | 1-0 | 1-0 | 3-9 | |