University of Miami Athletics
Gaby Rivera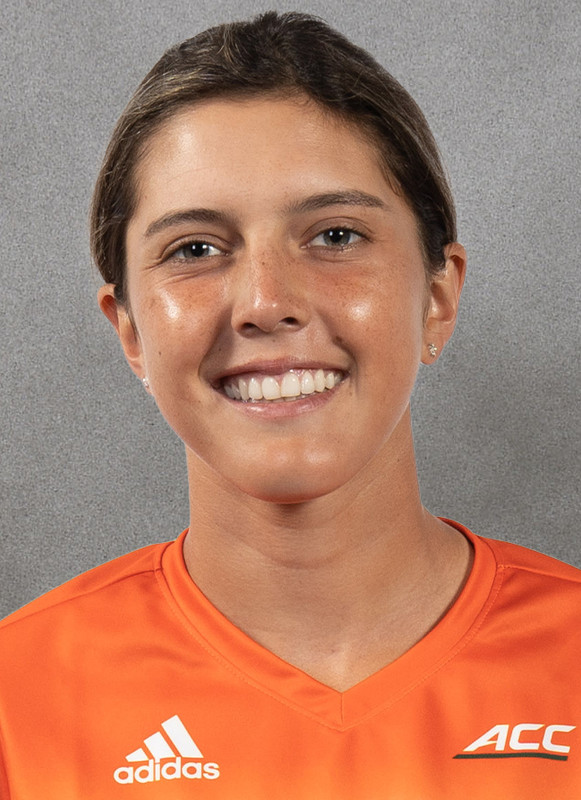 2022-23: Did not compete.
Prior to College: Peaked at No. 705 in the WTA rankings in November 2022 and at No. 197 in the ITF rankings in April 2022 … Ascended as high as No. 35 in the ITF Juniors rankings in February 2018 … Won a $15K tournament in Cancun, Mexico, in September 2022 … Claimed the 2020 Group 2 Fed Cup title …. Earned a bronze medal at the Central American and Caribbean Championships in Barranquilla, Colombia, in 2018 … Earned a pair of gold medals and one bronze medal at the Central American Games in 2015 in Managua, Nicaragua … Competed in three of the four—French Open, U.S. Open and Wimbledon—junior Grand Slams.
Personal: Full name is Maria Gabriela Rivera Corado … Goes by Gaby … Born Dec. 22, 2001 … Parents are Jose Rivera and Paula de Rivera … Father is an economist … Has an older brother, Jose, and a younger sister, Sofia … Majoring in community & applied psychological studies … Hopes to open an orphanage in the future … Enjoys playing piano, serving her church and helping at orphanages … Favorite athlete is Roger Federer because he is genuine and a hard worker … Best sports memory is winning her first professional tournament—while competing as an amateur—in Cancun … Chose Miami because she felt the team, the people and the facilities could help her grow as both a person and an athlete … Committed to Miami over UCF, Florida, LSU, Nebraska and Oklahoma State.