University of Miami Athletics
Elizabeth Arrowsmith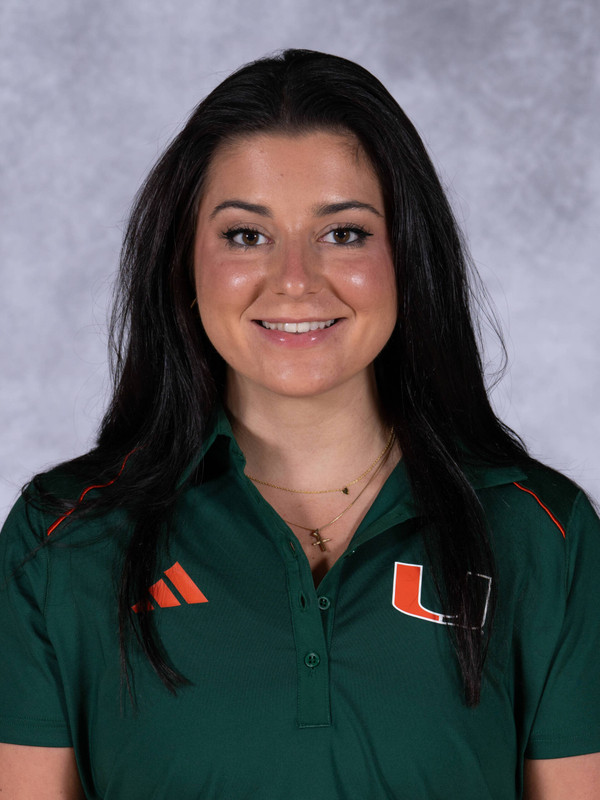 NIL Opportunities
Engage with Elizabeth today!
2022-23: All-ACC Academic Team honoree…Rowed as a member of the 3v8 and 2v4 during the spring season…Competed in the V4 – C Boat at the Head of the Indian Creek, finishing third in the head race in a time of 16:53.80…Crossed the finish line second in a time of 7:46.00 with the 3v8 in the first heat of the Michigan State Invite…Rowed the 3v8 to its fastest time of the day in second heat of the first round at the Lake Wheeler Invite, posting a time of 7:26.775 for a sixth-place showing…Competed with the 2v4 as an exhibition boat in the ACC Championship 2v4 Grand Final.
2021-22: Rowed as a member of the 3v8 during the entirety of the 2022 season…Crossed the finish line in second-place against Jacksonville and Stetson (8:29.00)…In the 3v8, qualified for the grand final at the Sunshine State Invitational…Placed sixth with a 7:35.59 finish time…Helped the 3v8 to a second-place finish against UCF in a time of 7:44.70…Posted a pair of third-place and one fifth-place finish at the Lake Wheeler Invite…Rowed the 3v8 to a fifth-place showing at the ACC Championship in a time of 7:49.340 posted time…The 3v8 crew placed third in the petite finals with a posted finish time of 7:30.947.
High School: Graduated from Benet Academy… Varsity Dance Team member for 4 years… High honor roll student.
Personal: Daughter of Nicole and Harold Arrowsmith… Father played football at Bowling Green, Brother played football at Carnegie Mellon, Brother played baseball at Milwaukee School of Engineering, Mother played softball at Bowling Green… Uncle, Mark Arrowsmith, played Men's Tennis at Miami… Intends to Major in Entrepreneurship and Finance… Wants to pursue a career in real estate… Enjoys interior design, reading, and tap dancing… Chose Miami for the combination of academic excellence, weather, and environment.