University of Miami Athletics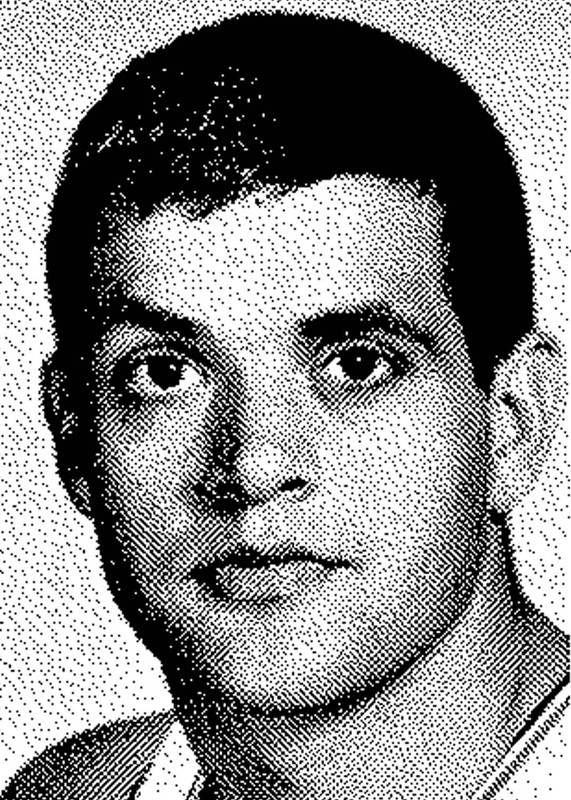 Sophomore center from Jackson, Ohio … Physical Education … Nickname, Eddie … Age 21 … Ht. 6-8 … Wt. 220 … As a senior at Jackson (Ohio) High, Spriggs was a brilliant all-around player and garnered the accolade from scribes as the top high school player in Ohio that season. Ed was red-shirted last year and this fall he is making a powerful bid for the starting job at center despite the fact that two letterman seniors have two full varsity campaigns of experience on him … Spriggs has the potential to take the job away from both veterans because of his scoring and rebounding ability … If Spriggs comes through in the manner of which he is capable, the Hurricanes could be on their way to a highly successful season, but if the big boy develops slowly, the Hurricanes may be fighting to stay above the .500 mark in the win and loss column … Since both forward spots are open for new men this season, Coach Bruce Hale may open the campaign with one of his senior centers as a starter and use Spriggs as a relief man in the early games to give him a chance to garner game experience before tossing him into the thick of torrid competition … Though he is an excellent recovery man and can pick up the two-point tip-ins with regularity, Spriggs can also shoot from outside, handles himself very well for a big man and covers a lot of territory.
As a Freshman (1964-65)
Played on the freshman team … In his freshman year at Miami, Spriggs hit for 201 field goals and 44 free throws to give him a 21.2-point average … In virtually every frosh game, he 'owned' both backboards.
High school
Jackson High … letters earned in high school – basketball 3, football 1 … high school coach – Dave Fisher … honors won in high school – All-America, most valuable player in Conference two years, most valuable players of his team for four years … Spriggs scored 1,858 points during his high school career, just 38 points short of the Ohio State mark set by the famous Jerry Lucas … He once hit for 61 points against Logan (Ohio) High … He led his high school team in scoring for three years with averages of 24.8, 31.8 and 30.6 … Ed averaged 20 rebounds per game throughout his prep career.
Eddie Spriggs            
Year
GP
FG
FGA
Pct.
FT
FTA
Pct.
Total Reb
Avg.
Fouls
Pts.
Avg.
1965-66
7
4
14
0.286
4
8
0.5
15
2.1
8
12
1.7
Career
7
4
14
0.286
4
8
0.5
15
2.1
8
12
1.7