University of Miami Athletics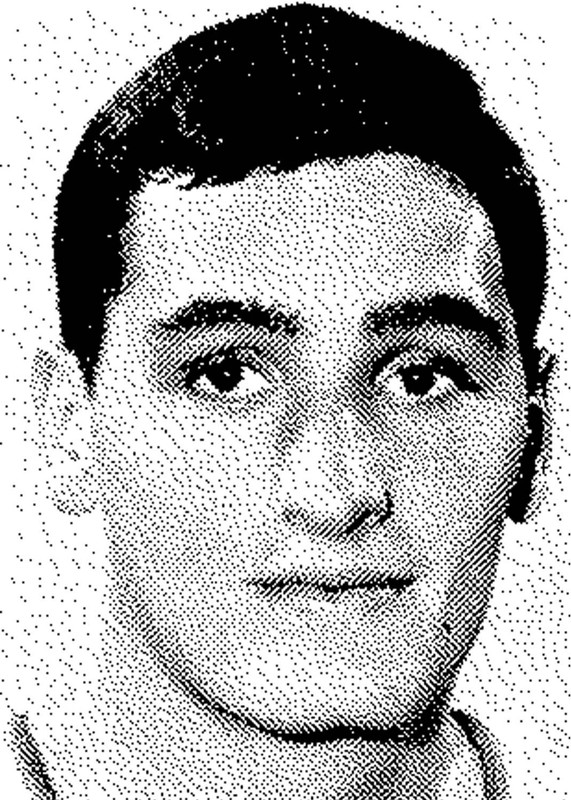 Senior center from Gloucester, Mass. … Business Administration … Nickname, Don … Age 22 … Ht. 6-7 … Wt. 215 … Letters earned, 2 … Don has lettered twice, has started most of the games for Miami at center over the past few years but faces a powerful competitor in the taller, heavier, and probably sharper shooting and rebounding Eddie Spriggs this year … Patrican has turned in some brilliant games in the past, both offensively and defensively, has shown himself a capable rebounder, but lack of consistency has been his greatest fault … Both as a sophomore and as a junior, he fell into slumps, which temporarily cost him his starting job … Each time, however, the New England cager managed to bounce back to regain the starting role … Whether Patrican can shake off the slumps and have a brilliant season from start to finish is of the key factors in Miami's hopes for 1965-66
As a Junior (1964-65)
As a junior, Don had a great opening game with 29 points against Tampa, along with a dozen rebounds … In the next two clashes in the Steel Bowl, he averaged 12 rebounds but managed only five points … He snapped back with 19 against LaSalle—and was over nine only once more all year, hitting for 16 at Florida State … After the first three games, Patrican made double figures in rebounds only once, getting 11 against Florida … However, he seemed at his best when the going was toughest and the 1965-66 schedule offers plenty of opportunities for that skill.
As a Sophomore (1963-64)
Don's big moments as a sophomore included an 18-point performance against LaSalle, and 16 against St. Mary's, Rhode Island and FSU … In the Rhode Island game, he added a sensational 22 rebounds … He had 19 rebounds before fouling out at Nevada.
High School
In high school, Don was a three-sport star, lettering in track and tennis as well as basketball … He wears a size 15 shoe—and this once forced him to play a game in high school with two right shoes … On a road trip, he had packed his gear wrong … High school—Gloucester … Letters earned in high school—basketball 4, tennis 1, track 1 … Honors won in high school—All-State two years, All-County 3 years … High school coach—Robert Welch.
Don Patrican            
Year
GP
FG
FGA
Pct.
FT
FTA
Pct.
Total Reb
Avg.
Fouls
Pts.
Avg.
1963-64
25
75
182
0.412
34
50
0.68
209
8.4
87
184
7.4
1964-65
24
55
138
0.398
31
42
0.738
115
4.9
58
141
5.9
1965-66
23
27
63
0.429
25
39
0.641
69
3
40
79
3.4
Career
72
157
383
0.41
90
131
0.687
393
5.5
185
404
5.6