University of Miami Athletics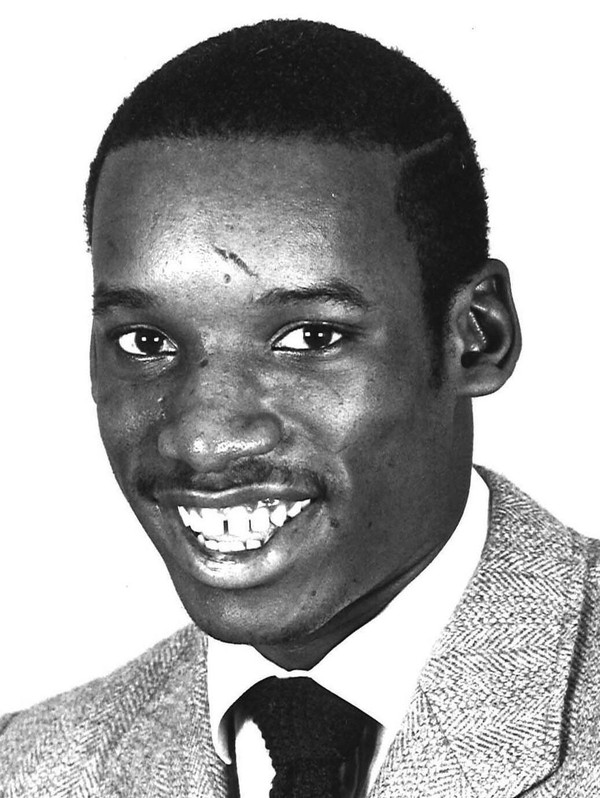 AS A SOPHOMORE (1986-1987)
Second year player who should return to starting point guard post where he successfully directed Bill Foster's fast break offense in 1985-86.
AS A FRESHMAN (1985-1986)
Team leader in field goal percentage (51.0%), steals (42), and assists, while racking up the second highest total of minutes played (903) behind Eric Brown… Miami's most consistent player of a year ago, Hughes committed just 2.3 turnovers per game, while contributing 4.6 assists… scored Miami's first point since 1971 with a free throw in the opening minutes of the Citadel game (11/22/85)… went on to collect a team season high 13 assists on that same historic opening night vs. The Citadel… outstanding rebounding guard, averaged 4.1 rebounds per game last year and led the 'Canes in that category in 71-60 win over Baptist… top rebounding performances came against Georgia State (11), and Wisconsin-Green Bay (8)… finest offensive movements were 20 point scoring outburst vs. New Orleans and a 19 point games against Brooklyn College in front of Hughes' hometown fans at the West Palm Beach Auditorium… turned in a 5-7 night from the floor and 9-11 from the line in leading Miami to a 102-93 victory in West Palm… compiled a seven game streak of twelve consecutive free throws without a miss during the second half of the season… averaged over 32 minutes per game in 1985-86, but fouled out of only once game (Fairfield)… combined with back court mate Kevin Presto as the only Hurricanes to start all 28 games last year… shot just 41.8% from the floor in first ten games but closed the season shooting 61.7% from the floor in final nine outings to nail down the to FG% for the 'Canes last year.
HIGH SCHOOL
Started as guard for Suncoast High School for three seasons and led team to consecutive Florida state championships in junior and senior seasons… averaged 21.2 points per game, six assists and six rebounds in senior year as team recorded 25-7 record and Class AA state crown… accounted for 19.5 points as a junior as team finished 29-5 slate… earned MVP honors for Suncoast as a junior and senior… started as a sophomore in highs school on high school team that advanced to the semifinals of the state tournament before facing elimination.. coached in high school by Bob Traina. PERSONAL
Full name is Bryan Keith Hughes… undecided major.
Bryan Hughes
Year
GP
GS
Min
Avg
FG
FGA
Pct
3FG
3A
3PCT
FT
FTA
Pct
Off
Def
Tot
Avg
PF-D
FO
Ast
TO
Blk
STL
Pts
Avg
1985-86
28
28
903
32
75
147
0.51
 
 
 
55
83
0.663
 
 
115
4.1
44-1
 
129
65
2
42
205
7.3
1986-87
21
2
259
12
8
25
0.32
0
0
0
16
24
0.667
4
26
30
1.4
20-0
 
44
26
4
7
32
1.5