University of Miami Athletics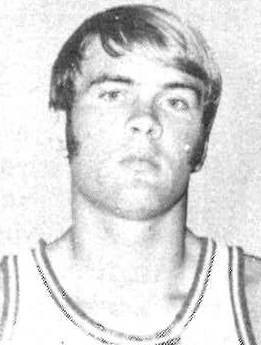 As a Sophomore (1970-71): Sophomore forward from Massillon, Ohio… Physical Education… age 20… hgt. 6-8… wgt 210. Rated as one of the better shooters on Miami's 1970 basketball team, Westover shows promise of becoming one of the key figures in Coach Ron Godfrey's hopes for a winning team. He's a tremendous outside shooter (unusual for such a tall athlete) and is a great zone breaker.
Junior College: Played for Lake City Junior College in Florida, where he continued to sparkle. He averaged 16 points a game at Lake City with much of his scoring coming from outside. He moved in to pick up a steady 10 rebounds per outing. Westover led his team to a third place finish in the national J.C. Tournament last year, totaling 23 and 25 points in the national games.
High School: Brian averaged 25 points and 16 rebounds a game as a high school senior and had high scoring clashes of 33, 35 and 39. The Ohioan gained honorable mention All-State in high school. Nick Vrostsos was his high school coach.