University of Miami Athletics
Alexander Fahnehjelm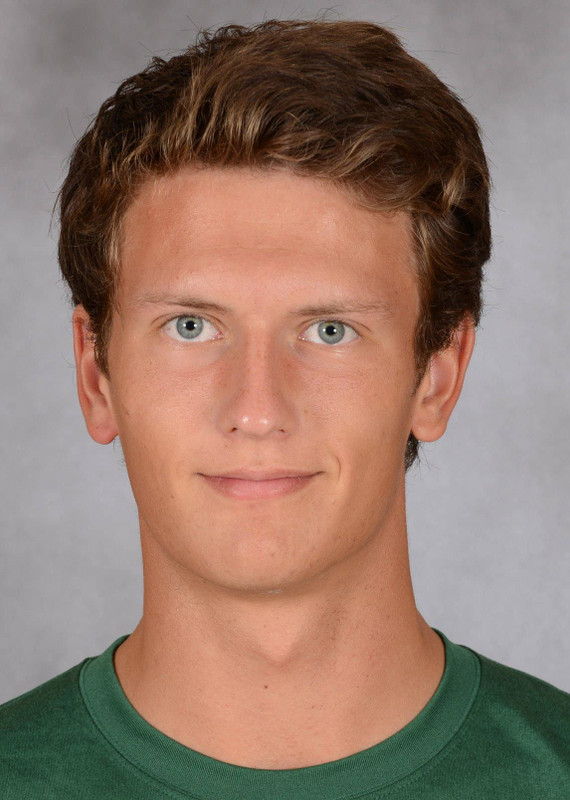 As a Freshman (2014-15)
Alexander Fahnehjelm 2014-15 match-by-match

Fall 2014 – Dean's List (3.5+ GPA) and Book Buster (3.0+ GPA).
Fall: 1-5 singles, 2-3 doubles.
Spring: 0-1 singles, 4-6 doubles. 
Posted a 4-6 doubles mark … Recorded all three wins with partner Nile Clark, one at No. 2 and two at No. 3… Won a pair of doubles matches with Clark on March 10 against Valparaiso and Quinnipiac … Also paired with Andrew Harrington and Kevin Bondar during the season … Tallied 0-1 record in singles, at the No. 6 position.
Prep
Ranked No. 6 junior player in Sweden … Ranked No. 335 on ITF Juniors World Ranking … Team MVP and team captain for tennis, volleyball and track & field teams … Winner of the "Idrottspremie" or best athlete in high school … Earned academic awards in ninth grade … Winner of the 2013 ITF Tournament in Bytom, Poland, in doubles … Finalist in doubles in Hillegom, Netherlands, ITF 2013.
Personal
Born Alexander Jaan Christoffer Fahnehjelm on March 29, 1996 … From Stockholm, Sweden … Son of Magnus and Kristina Fahnehjelm … Four sisters: Cassandra, Carolina, Cecilia and Charlotte … Sister Charlotte played tennis at Florida Tech … Majoring in mechanical engineering … Enjoys sailing, water sports and traveling to the Swedish archipelago.