University of Miami Athletics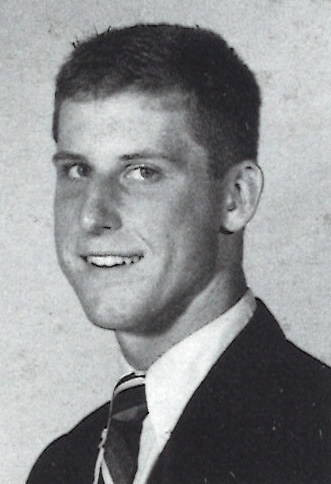 At Miami
Walked on to the UM team in the fall of 1991 and two varsity letters with the Hurricanes…provided valuable depth at the forward positions where Miami had been lacking in numbers in the past…also a member of the UM track and field team as a high-jumper with a best of 6'8 ½"…one of two Hurricane walk-ons from New Jersey along with Anthony Rosa.
As a Junior (1992-92)
Appeared in three contests, vs. Barry, Florida Atlantic and Bethune-Cookman…scored first career points (2) vs. FAU.
As a Sophomore (1991-92)
Appeared in one contest, vs. Florida International, for two minutes of action.
High School
Eastern…two-year letterman…started his senior season (of the five starters on his junior team, four advanced to Division I basketball programs and the fifth played Division I football)…junior year team won the Group 3 state championship…averaged 10.2 points and 10.1 rebounds in senior season…also lettered in track and field with a personal-bet in the high jump of 6'6"…coached in high school basketball by Gary Wilson.
Personal
Enjoys volleyball in free time…high school teammate of Michael Edwards, formerly of Syracuse…nickname is "Duse"…full name is Russell Adam Dusewicz (DOO-seh-WICK)…parents are Russell and Fran Dusewicz…father played collegiate soccer for RPI…majoring in Finance…born 4/20/72 in Wilmington, DE.
| | | | | | | | | | | | | | | | | | | | | | | | | | |
| --- | --- | --- | --- | --- | --- | --- | --- | --- | --- | --- | --- | --- | --- | --- | --- | --- | --- | --- | --- | --- | --- | --- | --- | --- | --- |
| Year  | GP | GS | Min | Avg | FG | FGA | Pct | 3FG | 3A | 3Pct | FT | FTA | Pct | Off | Def | Tot | Avg | PF | FO | A | TO | B | S | Pts | Avg |
| 1993-94 | 5 | 0 | 7 | 1.4 | 0 | 2 | .000 | 0 | 0 | .000 | 0 | 0 | .000 | 1 | 4 | 5 | 1.0 | 0 | 0 | 1 | 0 | 0 | 1 | 0 | 0.0 |
| TOTAL | 5 | 0 | 7 | 1.4 | 0 | 2 | .000 | 0 | 0 | .000 | 0 | 0 | .000 | 1 | 4 | 5 | 1.0 | 0 | 0 | 1 | 0 | 0 | 1 | 0 | 0.0 |