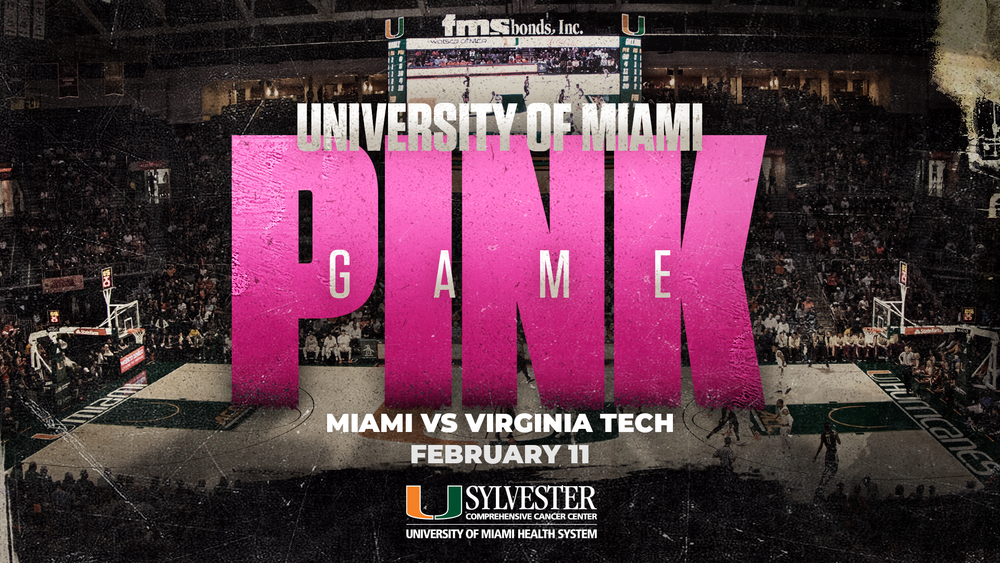 PINK GAME SURVIVOR PARTICIPATION
For this year's Pink game, the Miami Hurricanes invite cancer survivors to participate virtually in helping spread awareness about Breast Cancer.
The Miami Hurricanes Women's Basketball team will host Virginia Tech at the Watsco Center on February 11. 
The deadline to register is February 7, 2021.