Miami Wins Baha Mar Hoops Bahamas Championship
NASSAU, Bahamas – The University of Miami men's basketball team (5-0) is bringing some hardware back to campus after defeating the Kansas State Wildcats (3-2), 91-83, Sunday afternoon to win the Baha Mar Hoops Bahamas Championship.
"I thought that was a very hotly-contested, high-intensity game from start to finish," head coach Jim Larrañaga said. "I thought our defense in the first half was sensational and I thought Bensley Joseph's defense on Tylor Perry throughout the game was the whole key to our victory."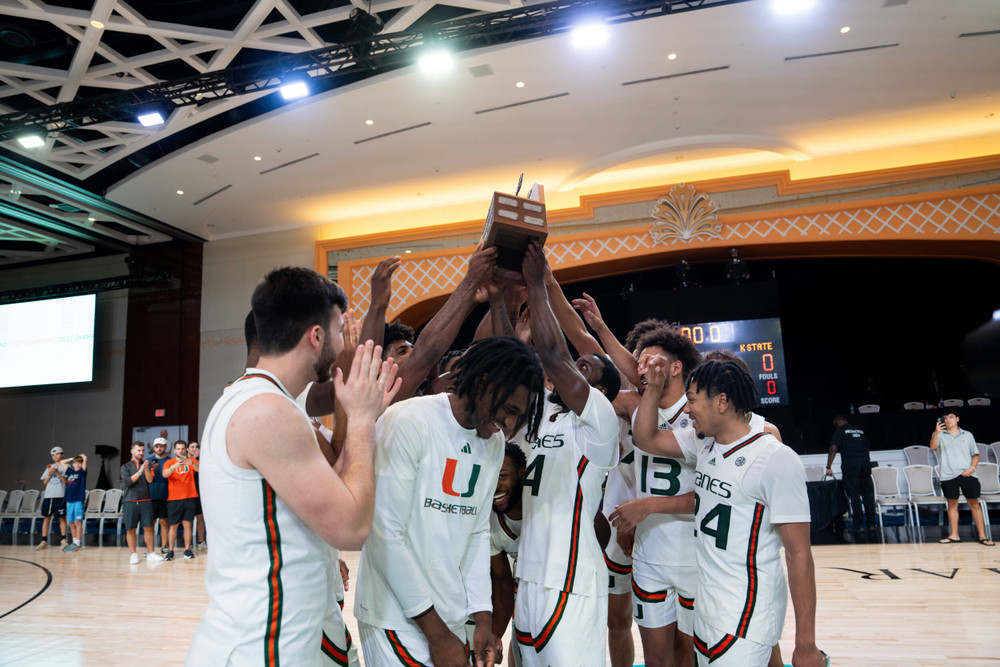 Fourth-year junior Nijel Pack was named the tournament's most valuable player after averaging 22.0 points per game on and shooting 47.1 percent from 3-point range. Pack broke the tournament record for total points (44) in the tournament and single-game scoring with 28 points against Kansas State.
The guard led all scorers in the game, pouring in 28 points and knocking down 7-of-12 shots from beyond the arc.
"We got a tremendous contribution, offensively, from Nijel Pack," Larrañaga said. "He was on fire in the first half and terrific in the second half."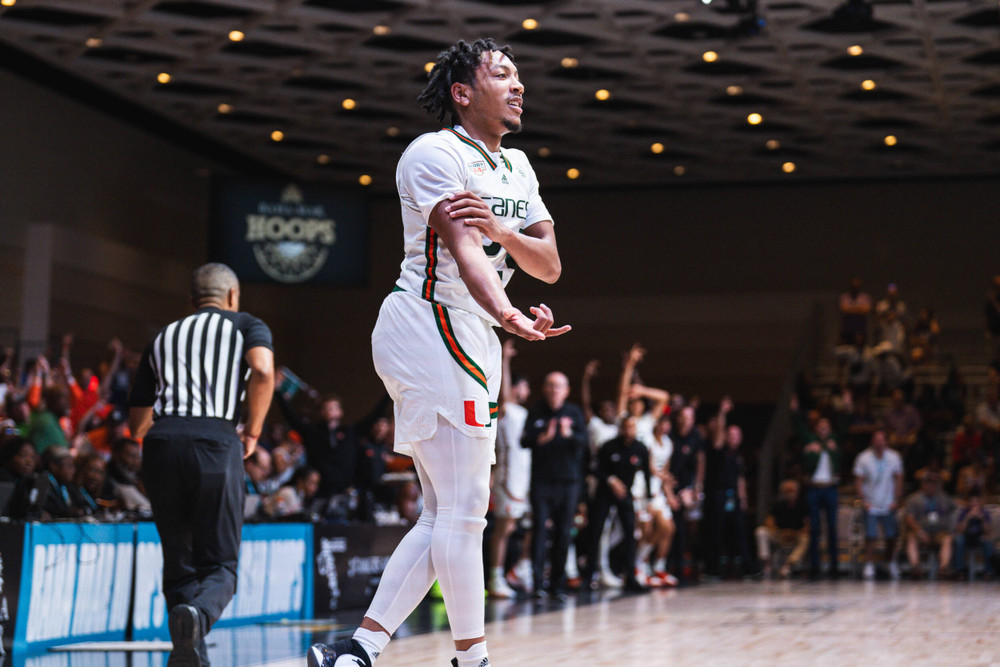 Fourth-year junior forward Norchad Omier recorded his second 20-point game of the season with 23 points on 7-of-14 shooting and lead the Hurricanes on the boards at seven. Juniors Matthew Cleveland and Wooga Poplar also scored in double-figures, tallying 15 points each.
The Hurricanes opened the game on a 14-2 run thanks to a pair of 3-pointers by Poplar. Then, beginning at the 9:20 mark in the first half, Pack took over, knocking down six 3-pointers in 10 minutes to give Miami a 47-28 lead at halftime.
Miami extended its lead to as much a 24 in the second half until Kansas State slowly began chipping away at the deficit, stringing together a 17-4 run to make it a nine-point game with 2:48 to play. However, Omier was unphased at the free throw line in the final two minutes, going 6-for-6 at the charity stripe to close the game out for Miami.
Poplar joined Pack on the Bahamas Championship All-Tournament Team after averaging 14.0 points and 8.5 rebounds in the tournament.
The Hurricanes will head to Lexington, Ky., for their first true road contest of the season on Nov. 28, taking on No. 17/16 Kentucky in the inaugural ACC/SEC Challenge. Tipoff in Rupp Arena is set for 7:30 p.m. and the game will air on ESPN.